The year Para powerlifting went virtual
World Para Powerlifting Online World Cup Series bring athletes together and keep them competitive during COVID-19 pandemic
30 Dec 2020
Imagen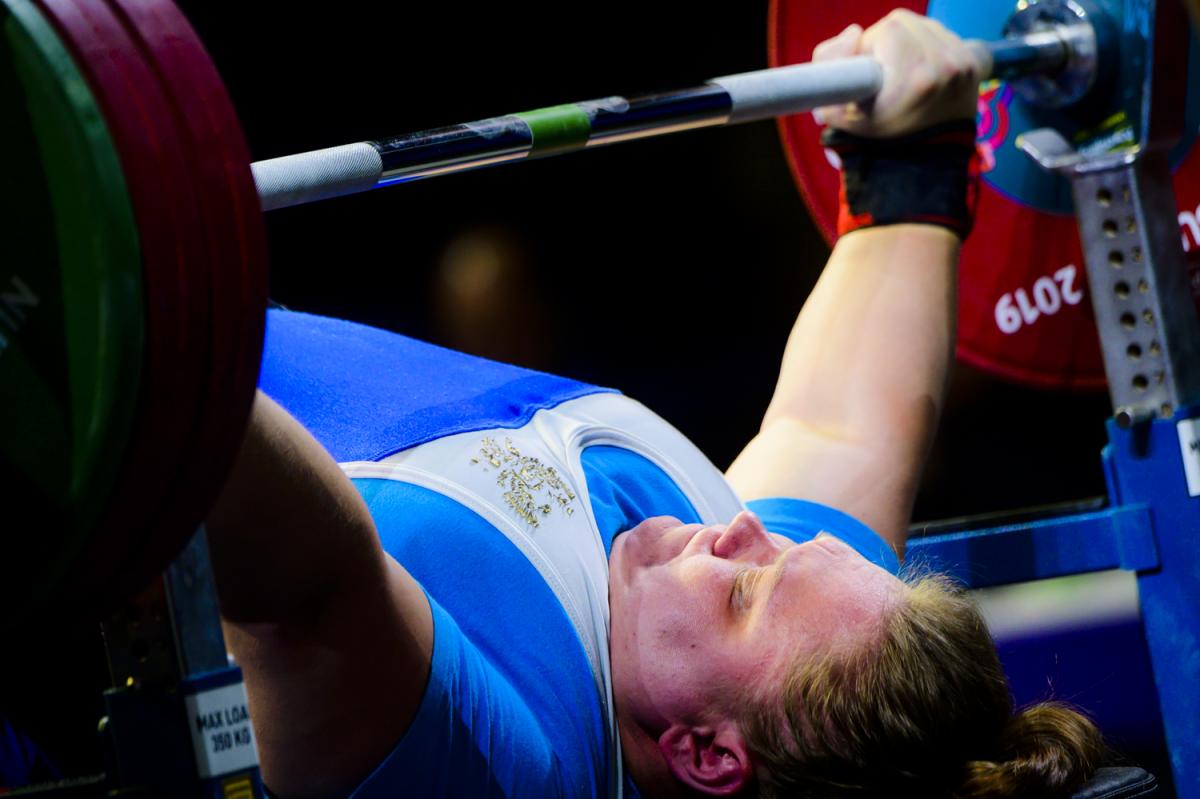 ⒸHiroki Nishioka for World Para Powerlifting
By World Para Powerlifting
The 2020 powerlifting season started with gusto as Abuja, Nigeria and Manchester, Great Britain successfully hosted World Cups early in the year. But soon, the COVID-19 pandemic brought the world and with it, the sporting calendar to a complete halt.
The lockdown prompted the World Para Powerlifting to come up with a unique alternative in the form of a virtual series and it went live on 31 March.  
This concept of switching onto a virtual platform overnight proved to be a game changer and more importantly, a huge boon for athletes trying to stay fit and continue training while indoors during the pandemic.
With 25 participants from 11 countries, the first online event was a resounding success, and paved the way for a whole series of virtual competitions – the Online World Cup Series, presented by BIGSER.
"When we created the Series, most of the world was under lockdown and full of uncertainties caused by the pandemic. It was our way to help athletes stay active and do something fun and friendly in a safe way," recalled Jorge Moreno, Head of World Para Powerlifting.
Russia's Vera Muratova and Colombia's Fabio Torres were the winners of the first edition in the women's and men's events, respectively. 
Speaking about his win Torres said, "The online competition was really good as it looks like a real event and it pushes you to get a great result, helping athletes to remain strong. I enjoyed it."
The second series in May, attracted 40 athletes from 19 countries where Mexico's Amalia Perez and Jordan's Abdelkareem Khattab were declared winners.
The third edition broke the record number of competitors (55) while the fourth Series had more participant nations than any other Online World Cup (21). Muratova and Kazakhstan's David Degtyarev won both competitions.
The fourth series was also the first to be shown on World Para Powerlifting Facebook channel with Technical Officials judging the athletes' lifts live. 
The fifth and penultimate series in October established a new record with 65 athletes in action trying to book a place in November's Online World Cup Series Finals.
Perez and Degtyarev finished first again and were followed by other seven powerlifters to the Finals; this time, with female and male athletes competing together. 
In the final, the athlete with the best record throughout the virtual season prevailed. Muratova posted a Russian one-two finish with Anastasiia Mamadamirova. Colombia's Jainer Cantillo was third.
"The Online World Cup was very interesting and exciting. It helped us, athletes, not to think about the pandemic. This event will be forever in my heart," said Muratova, who competed from her hometown Lakinsk.
"I could not fully believe that I would be lucky to take first place. It was very pleasant and joyful. The Series were interesting and exciting. It was a little hard, but I am glad that I was able to go through all the stages from start to finish. The event will forever remain in my heart," said Muratova adding that the competition was able to breathe life not only for the athletes, but also into Para powerlifting.
"I am grateful to all people who were involved in it: organisers, Technical Officials, staff. I would like to say thank you [to all of them] for their support and the opportunity not to fade away, but to move forward," added Muratova, who received an exclusive bar from World Para Powerlifting Official Partner Eleiko.