Holiday hotspot with Great Britain's Jo Butterfield
The Paralympic champion found time to relax after Rio 2016.
21 May 2017
Imagen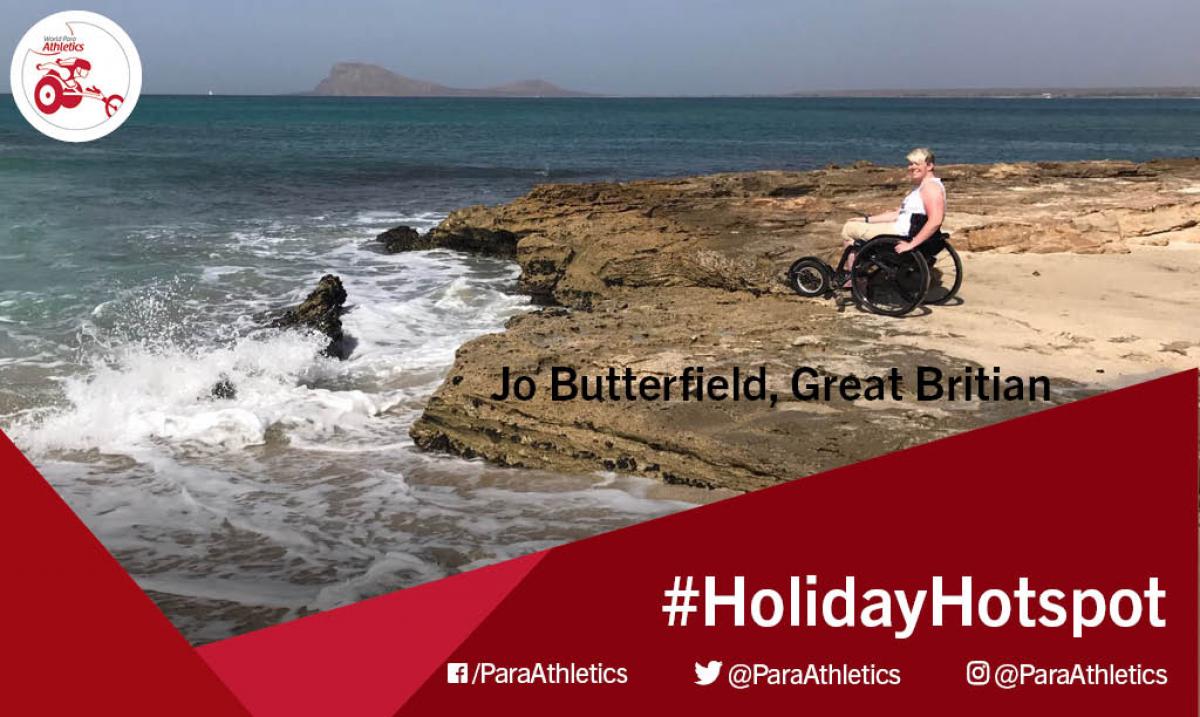 Great Britain's Jo Butterfield only made her international debut in 2014 – since then her track and field success has been non-stop, winning world, Paralympic and European titles in the club throw F51.
After winning gold at Rio 2016, Butterfield took a long-awaited break. Here is her Holiday Hotspot:
Jo Butterfield – My Holiday Hotspot:
It's an easy one for me. I haven't been on many holidays, certainly since I've been in a wheelchair. It's partly training and stuff – you miss a summer because you're always competing. But after Rio 2016 I went to Cape Verde and absolutely loved it.
There is sunshine in the winter, which you don't get often in Scotland. I hired a car and went to a deserted beach where I could drive right to the edge of the water, transfer on to the floor and be sat on the sand with my feet in the water. There was not a soul there - it was paradise.
My two essential items:
It would probably be my mobile phone – for pictures as much as anything. And a sense of adventure!
Butterfield will be looking to retain her world title at the London 2017 World Para Athletics Championships betwee 14-23 July. To buy tickets, please click here.