Manuela Schaer ready for return to Boston
Swiss racer lines up for marathon 12 months after maiden victory
12 Apr 2018
Imagen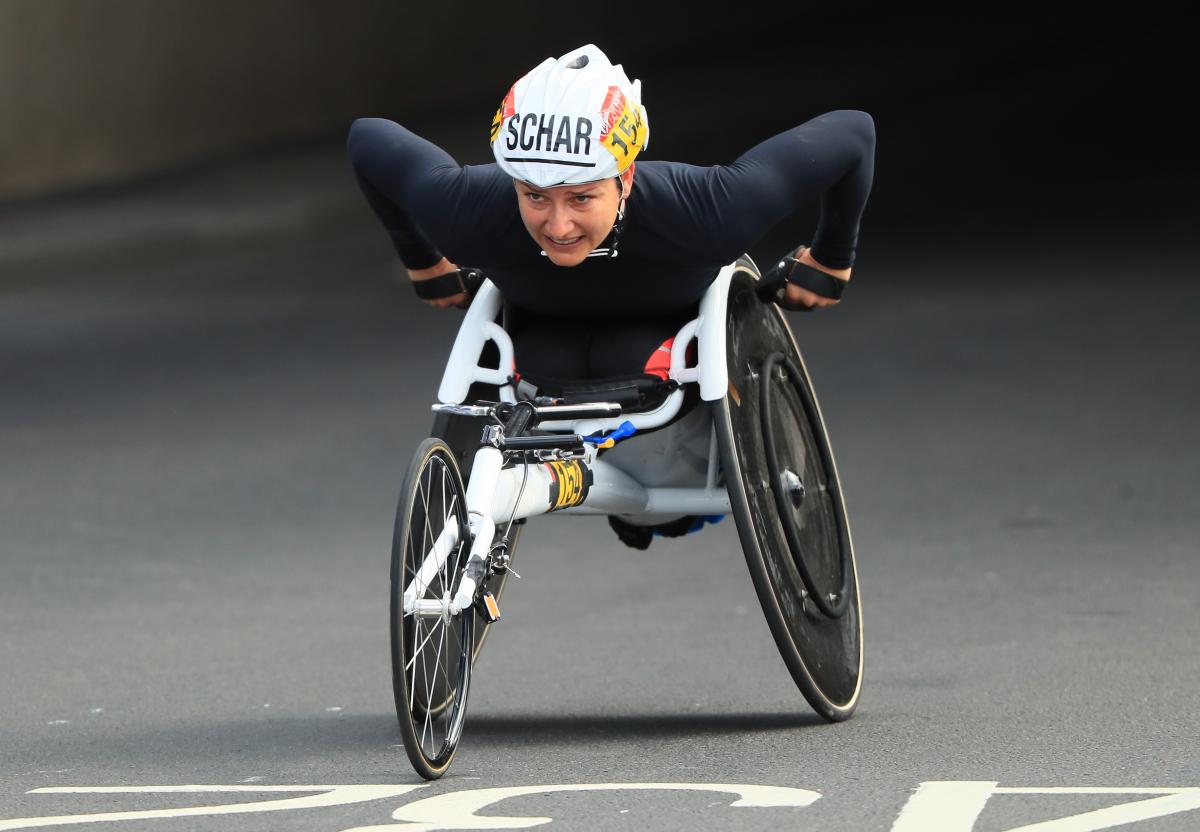 ⒸGetty Images
By IPC
For Manuela Schaer, last year's victory in the Boston Marathon was 'the start of everything'.
The Swiss racer went on to win three more major marathons in 2017 and claimed the Abbott World Marathon Majors title in Tokyo in February this year – with two races to go.
Now she lines up again in Boston on Monday (16 April) ready to take on the same 26.2 miles that, twelve months ago, provided a much-awaited turning point in her marathon racing career.
"It was a big start to a great season and it made me open my mind to actually think it's possible to win these big marathons," said Schaer, who went on to win in London, Berlin, and New York in 2017 – her most successful year of marathon racing to date.
"That helped a lot with my self-confidence - it still feels like that was the start of everything."
Last time out, Schaer smashed the course record, clocking 1:28.17 – nearly six minutes faster than the previous mark - to claim her first win in the US city.
Now she's looking forward to taking on the famous course once again, and she isn't ruling out the possibility of yet another fast time.
"After winning the Abbott Series I'm not under a lot of pressure, so I'm really looking forward to it, I'm excited - and I think I can even take a risk at some point to see what's possible," said Schaer, who won the world marathon title in 2013.
"If we really have perfect conditions – if it's warm and if it's the same kind of wind as last year, I think it's possible to go as fast as last year or maybe even a little bit faster - but that would be a crazy time, I must admit!"
Marathon racing is Schaer's key focus this year, so how does it feel to have already achieved her main target, winning the WMM series?
"It's really comfortable to know it's already happened," said Schaer, who has an unassailable lead in series XI, which ends in London on Sunday 22 April.
"I have my own goals and I try to achieve that every season, so this season was of course the Abbott series, which I've already won. It's pretty exciting, me and my coach are really happy about that, it was a big goal to win the series one day and the fact it happened now is pretty amazing.
"I didn't know where I stood after the winter break. That's actually the most perfect situation now that I was able to win in the first race [of the year], because you never know what happens.
"Boston and London are within a week; the weather could be bad, there could be a technical issue, you could be sick - so it's pretty cool that I already have it under my belt."
As the 33-year-old's list of successes has grown, so her self-belief has increased: for Schaer, success breeds success. The challenging Boston course, with its steep downhill start and up and down terrain, does not faze her.
"I think I'm more confident. Even if they pull away at the climbs, I know there is still time at the flat part where I can make ground," she said.
"It's a strength to go downhill and I think I go pretty fast even though it's kind of scary! I have to overcome that fear because I know that's my only chance to make some ground at the start.
"A long part is flat and that's probably a good thing too – that's my strength too. I just have to make enough ground until Heartbreak Hill and all the other climbs because I'm not as strong then as others. So if I can have a good start at the downhill then it's a good course for me."