David Weir relishing return to racing
Reigning London Marathon champion ready to defend crown
26 Apr 2019
Imagen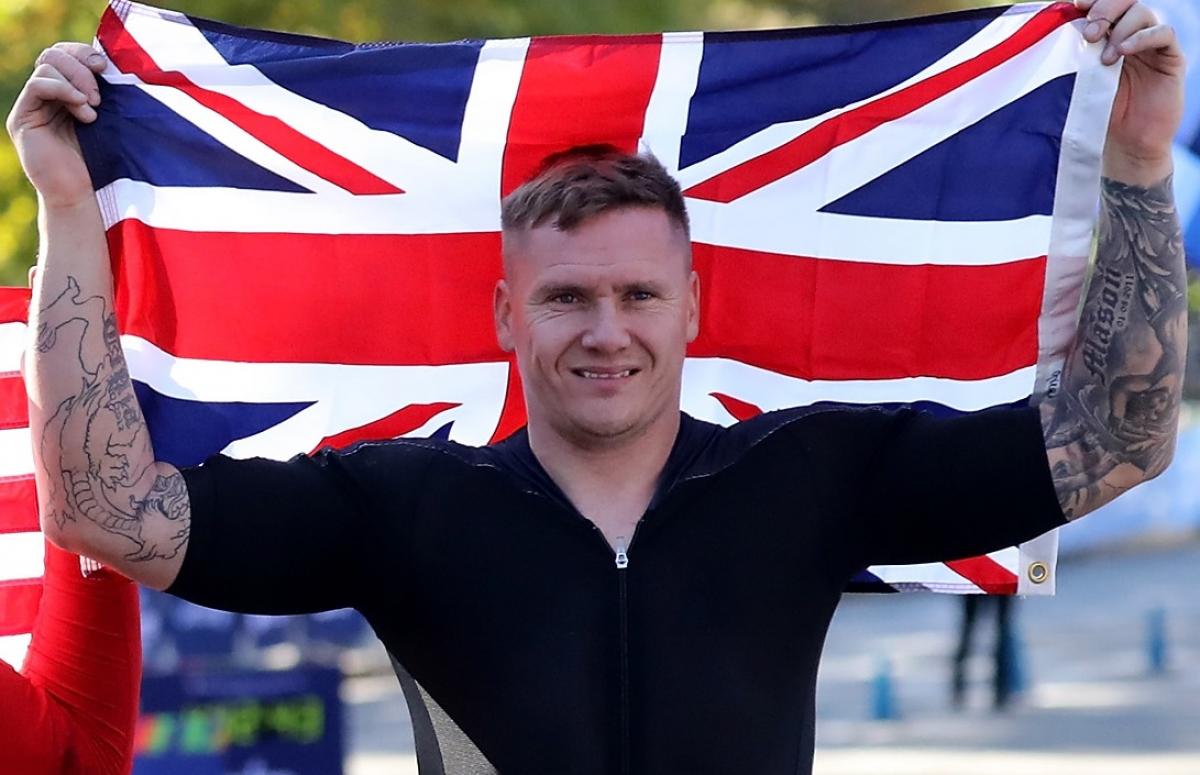 ⒸGetty Images
By World Para Athletics
"I'm not getting any younger but I feel my fitness and my motivation is more than it has been for a number of years, to be honest. It's the best feeling ever getting your kit dropped, you open it and look and your new kit. I always feel proud to put the vest on and I'm happy to do it on Sunday."
Car accidents, illness and a badly infected blister may not sound like the ideal preparation ahead of racing a marathon, but for six-time Paralympic champion David Weir they are obstacles he has merely shrugged off ahead this Sunday's World Para Athletics Marathon Championships in London.
The 39-year-old suffered whiplash and concussion last December after he was involved in a car crash. Not long after, he came down with a severe bacterial infection which meant a stay in hospital.
"I had a car crash in December so that was me out for nearly a month," explained Weir, who will line up in a British vest for the first time since he retired from the track after the Rio Paralympic Games.
"Someone jumped a red light and took me out when I was driving to training. Then I was ill over Christmas and the beginning of January I had cellulitis.
"I missed the Tokyo Marathon because of the car crash and the cellulitis - I just wasn't up to travelling and I wasn't up to speed in the distance.
"But I only had four days off training. I had antibiotics and it worked, training was great after that. Then I had a blister on my foot where it was just rubbing a little bit on my frame. It was fine - then three days before I was meant to fly to Boston it blew up in to an infection."
In great shape
Doctors advised Weir against flying as the infection needed to be drained; racing the Boston Marathon was now out of the question too.
Still, Weir remains positively upbeat ahead of Sunday's world title race, taking place in conjunction with the 2019 Virgin Money London Marathon.
"I was a bit gutted because I've always done a marathon before I do London, but with the mileage I've done in training I'll be fine," said the T54 racer, who will race the London Marathon for a phenomenal 20th consecutive time, having won an historic eight times already – including the last two years.
"It sounds like the preparation hasn't gone well, but it has to me, even with these little setbacks. I haven't been ill for weeks and weeks on end, or not been able to train; the antibiotics haven't affected me. When I went back to training, I just didn't feel like I had missed anything. So I know I'm in great shape."
Young challenger
Which is perhaps just as well as there is one man who Weir believes will pose a massive threat to his hopes for a phenomenal ninth win around the streets of his home city.
Daniel Romanchuk was just two years old when Weir raced his first London Marathon back in 2000; last year the American claimed his first podium place, finishing third.
Then came victories in Chicago and New York, and most recently Boston.
"He's probably the best talent I've ever seen – ever," admitted Weir.
"In New York I was blown away in the first mile the way he was climbing up the hill. I'm a bloody good climber, but he just rinsed me and Marcel (Hug). We were just baffled looking at each other thinking, what can we do?
"But we clawed him back and it was a tough race until the end. I came third, but I wasn't four minutes behind like the other pack, I was one second behind. In Chicago I wasn't that far behind either.
"It just gave me the confidence that I can still compete with these guys. But it's going to be tough on Sunday, Daniel's flying at the moment. Having that win (in Boston) will give him a big confidence boost to go in to the race.
"I'm not getting any younger but I feel my fitness and my motivation is more than it has been for a number of years, to be honest."
As for his return to the British team after a bitterly disappointing end to his track career at the Rio Games, after which he said he would not compete for his country again, Weir is glad of his change of heart.
"It's great, it's the best feeling ever getting your kit dropped, you open it and look and your new kit. I always feel proud to put the vest on and I'm happy to do it on Sunday."