Ostrava 2019: Just the start for Czech Republic
Para ice hockey Worlds hosts hope for podium finish
11 Apr 2019
Imagen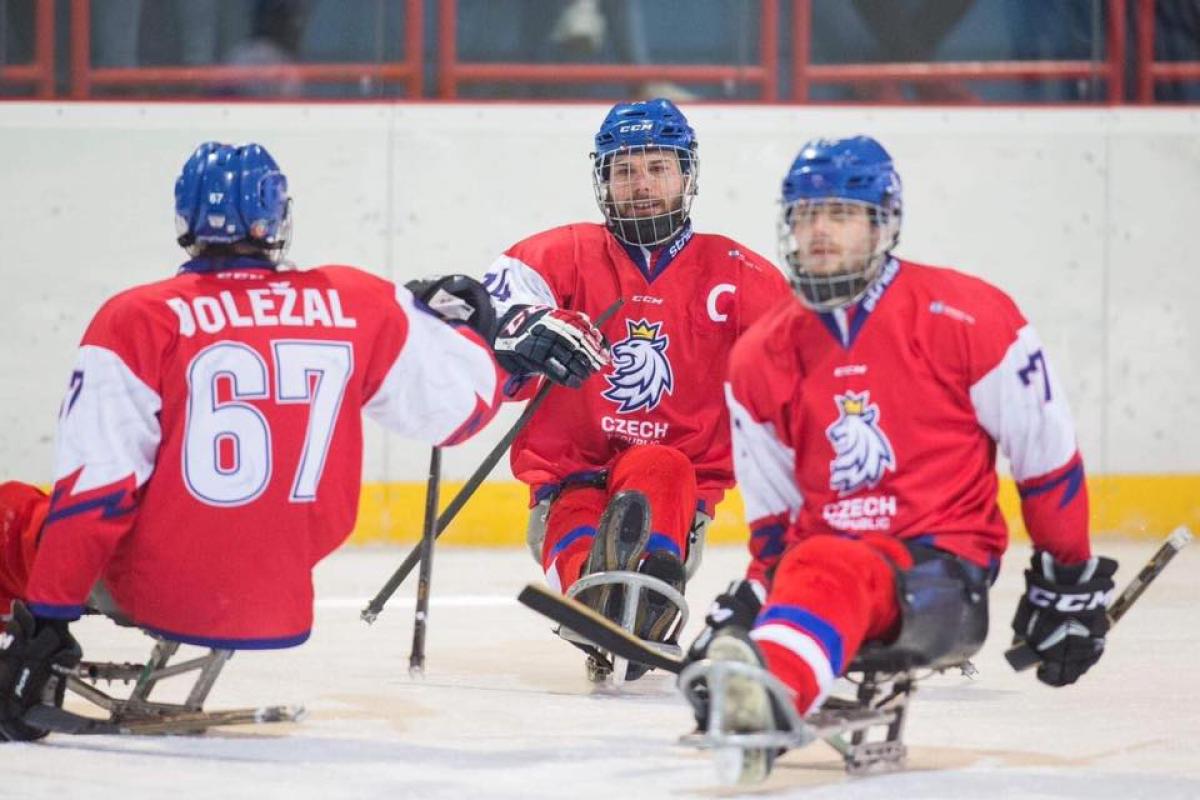 ⒸIgor Kupco
By Amp Media | For World Para Ice Hockey
"The average age of our team is getting older and older and we need to bring to the light for everyone in this country to know that this sport is interesting and that we need some new, young players to join our team."
Czech Republic's Para ice hockey coach Jiri Briza hopes that a home world championship success can attract new players to his team to help end the USA and Canada's dominance of the sport.
"The average age of our team is getting older and older and we need to bring to the light for everyone in this country to know that this sport is interesting and that we need some new, young players to join our team," he said.
As the 2019 World Para Ice Hockey Championships in Ostrava, Czech Republic, approach – competition starts on 27 April – the 43-year-old hopes for sold-out venues, increased exposure of the sport – and a bronze medal. Either USA or Canada have won every Paralympic title since 2002 and every world title since 2008, leaving Briza feeling that for his team to reach the final is an unrealistic goal.
"There's still an open spot for the bronze," he said. "We are looking forward and ready to get on the same level as Norway, South Korea and Italy and battle for that spot.
"We will try our best to bring our performances as close as we can to their performances so we can get more interesting also for our fans and show them a medal game."
Closing the gap
His team is, however, on the right path: they were unbeaten and ultimately victorious at the Ostersund Open in Sweden in January. The Czechs proved in the six-day tournament that age often means experience, as 36-year-old Zdenek Habl, who played in the last Worlds to be held in Czech Republic in 2009, emerged as the competition's top scorer with six goals.
They followed that up with victory in the Slovakia Cup in March.
But Briza feels there is still a long way to go before Czech Republic and others can battle with the USA and Canada for the gold medal.
"They're just too fast and their skills, especially playing and shooting with both hands, are their biggest advantage to their game," he said.
"I don't think there's any weapon against these two. They're still human beings so I think that if we prepare well we could get closer to them but there's a big gap between these two teams and the rest of the world."
Briza cites investment from sponsors as a key factor to enable teams such as his to match the two dominant nations: players would work less and get on the ice every day. Another factor, the coach believes, would be attracting new athletes who have been sportive for their whole lives, not just after an injury.
"If you have some former hockey players with a hockey mindset, or if people were sportsmen before their injury, then it's a lot easier to be a part of a hockey game because the conditions to use your body to be strong and fast are there already," he said.
"In my team, no one was a soldier, no one played hockey before, they were just normal, ordinary people who just had injuries in their lives and after that they decided to try and started to play hockey, which makes it much harder for us."
Backed by the best
Two-time Paralympic champion Declan Farmer of the USA agrees with Briza and hopes soon to face strong competition from teams other than Canada, even if it could mean that his trophy cabinet fills up more slowly.
"You want to win and you want to have the best chance to win but as a sled hockey (Para ice hockey) player I want the sport to be as competitive as possible and that is a bad thing for the sport for people to think that the gold and silver is already set," he said.
"But I do think that there can be a time in the future where no one will know who's going to win the gold medal."
Farmer believes programmes to develop new players are key and hopes that a good result in the world championships could help teams such as Czech Republic to recruit a new generation of players.
"I think that if other countries start to devote more resources to looking for inexperienced players, kids, newly wounded adults and just get them involved in the sport, that's what one day will make it so that it's not a two-horse race," he said.
Finalists or not, Briza looks forward to the tournament in the eastern Czech city with excitement.
"I think that people will be very interested in this championships and I'm sure that the organising committee will do their best so that we can host the best tournament we can offer," he said.
"Our goal is to have a full house, especially when Czech Republic is playing. That will be our desire."