Top tips for resilience from Para ice hockey guests
A look back at 'Resilience and Resolutions with Rempel,' hosted by retired Canadian Para ice hockey player Kevin Rempel on Instagram
28 Jan 2021
Imagen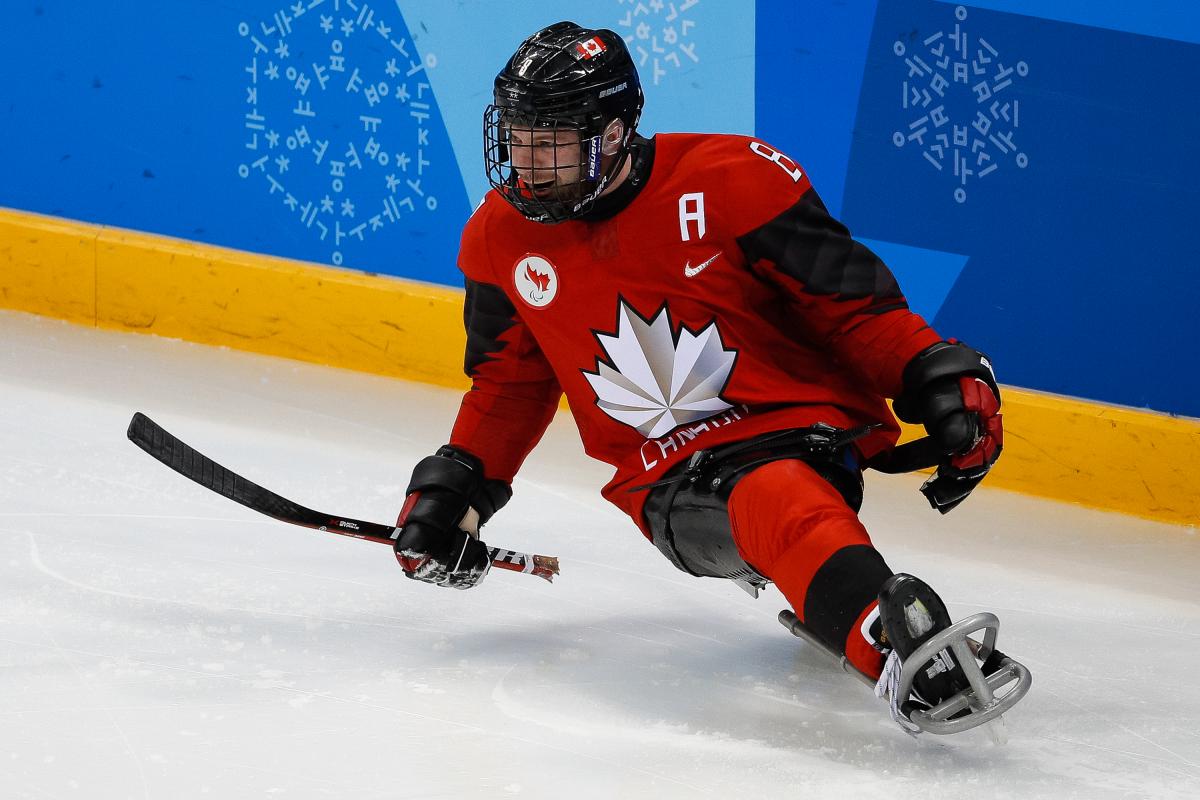 ⒸGetty Images
By Stuart Lieberman | For World Para Ice Hockey
Each week in January, retired Canadian para ice hockey player Kevin Rempel hosted a live Instagram chat with a special guest to chat about resolutions for the new year and mental resilience during this time.
The "Resilience and Resolutions with Rempel" chats received tremendous engagement on social media and explored topics such as self-care, habits, routines, and more. Through the series, Rempel helped the Para ice hockey community develop mental resilience and an adaptable mindset during these challenging times of the COVID-19 pandemic, as well as assistance in how to set and achieve goals.
Here is a look back at the top tips for resilience from some of the guests: 
Tyler McGregor, Canadian Para ice hockey captain
•    He shared valuable insight on tips and strategies to maintain mental health during the pandemic, including reading, journaling, getting proper sleep and staying connected to his teammates. For one hour each day, put away your phone and electronics and do not use any of them. He recommends having it be the first hour of your day so you can focus yourself mentally, whether it is by reading or through meditation. 
Natascha Wech, mental performance consultant and sports psychologist 
•    Her advice is to "focus on the .1's" meaning what is the right next step to increase your resilience in this moment today. You do not have to focus on taking a giant leap forward, but rather ask yourself what you can do to go from a 2 to a 2.1 on a scale from 1-10, rather than how to go from a 2 to a 10. Your .1 could mean anything from drinking eight glasses of water per day to going for a 10 minute walk to reading one chapter of a book you love.
Espen Hegde, Norwegian national team general manager
•    He stressed the importance of self-care, especially during the pandemic. Focus on how you use your energy and how you recharge yourself. Sleep is not always enough. Be smart every day to recognise how much energy you have so you do not burn yourself out. Also, be sure to focus that energy on what makes you feel good, whether that is being outside, making time for yourself or your family. 
Karina Villegas, US Para ice hockey women's team member originally from Venezuela 
•    She recommends writing down your goals for each day, each week, each month and each year and posting them somewhere to keep yourself accountable. You should also revisit those goals from time to time to hold yourself accountable to them.
To learn more about Rempel's initiative "The Resilience Toolbox," please visit https://kevinrempel.com/toolbox/. https://kevinrempel.com/toolbox/