Young yet experienced Kasperi ready for Euros
The 22-year-old has especially developed physically to help Sweden at Ostersund 2016.
04 Apr 2016
Imagen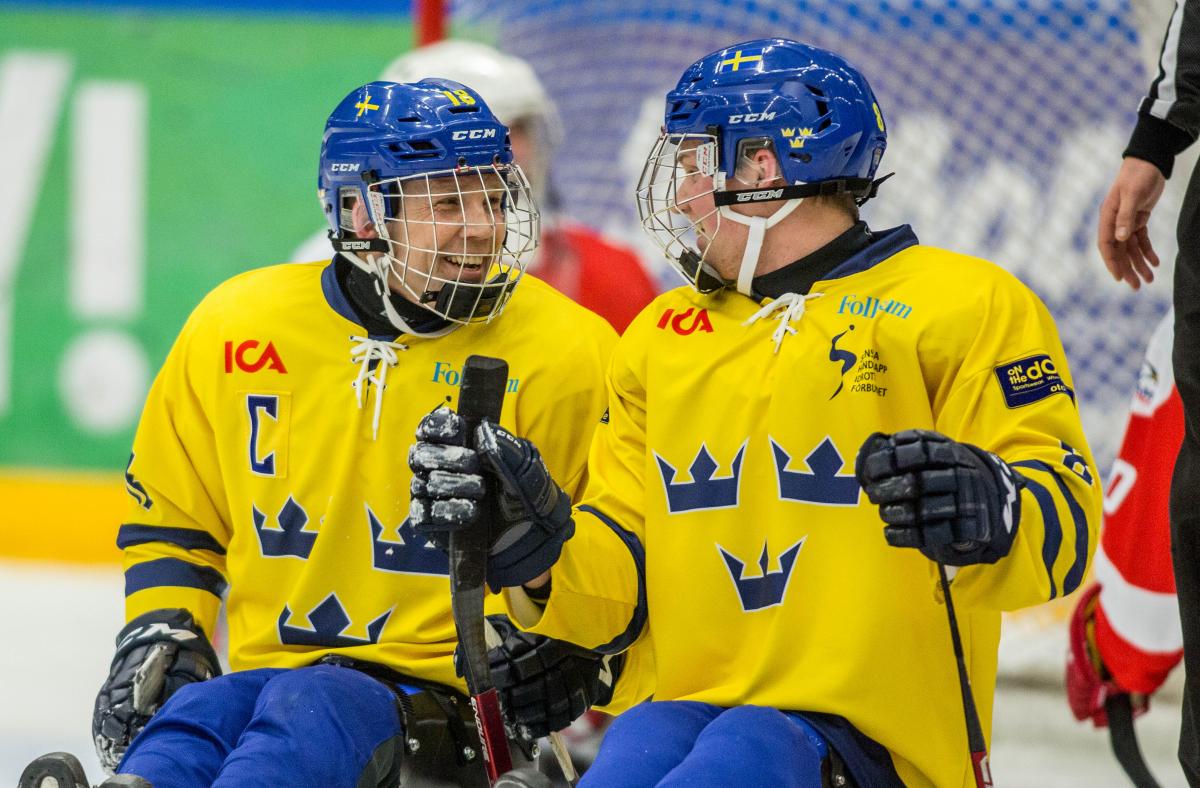 ⒸKarl Nilsson
By Stuart Lieberman | For the IPC
At the last IPC Ice Sledge Hockey European Championships in 2011, Sweden's Per Kasperi looked like a little kid on the ice next to his opponents.
Then 17, he managed to help Sweden to a fifth-place finish, but he struggled at times to keep up with the more physical, experienced players.
Fast-forward to the 2016 IPC Ice Sledge Hockey European Championships, which take place from 5-10 April on Kasperi's home ice in Ostersund, Sweden, a different-looking Kasperi is expected to be one of the tournament's most dominating physical presences.
After finishing in a disappointing eighth place at the Sochi 2014 Paralympics, Kasperi initiated a strict gym routine to bulk up, adding more than five kilograms of body weight to his arms in the last two years.
Kasperi is still only 22; he would be considered a young rising star on veteran-heavy European teams such as Russia and the Czech Republic. However, having played sledge hockey since he was six and having been a member of Sweden's national team since he was 16, a confident Kasperi insists he should now be considered among the game's more defined players.
"I'm still young, but I've been playing for a long time," Kasperi said. "I have a lot of experience now, and I should no longer be referred to as young on the ice. I have developed physically, and I'm getting bigger so I can withstand when the more experienced players come at me."
At last year's World Championships B-Pool, Kasperi's improvements were showcased, as he finished second among all skaters with 12 points (six goals, six assists) to help Sweden clinch silver and jump back into the A-Pool for this season.
But, always one to spot his own weaknesses first, Kasperi is still stretching for more.
"My left hand needs to be much, much better," Kasperi said. "I will never be satisfied thinking I cannot develop further. For now, I think my left hand is my weakness. I'm normally right-handed, so it's more natural on that side to handle the puck."
Kasperi said that with six-time Paralympian Marcus Holm and four-time Paralympian Niklas Ingvarsson alongside him this week, Sweden has the experience it needs to beat Norway, Germany and the Czech Republic at the European Championships, but that it must play its best-ever hockey to beat Paralympic silver medalists Russia and reigning European champions Italy.
Previews of each team competing at the 2016 IPC Ice Sledge Hockey European Championships can be viewed at the event website.
Full live coverage and results from the Ostersund Arena will be shown online.