Enduring love of sport fuels Taras Rad's World Cup success
Teenager goes into final Para Nordic Skiing World Cup in Vuokatti fresh from winning season's first gold
29 Jan 2018
Imagen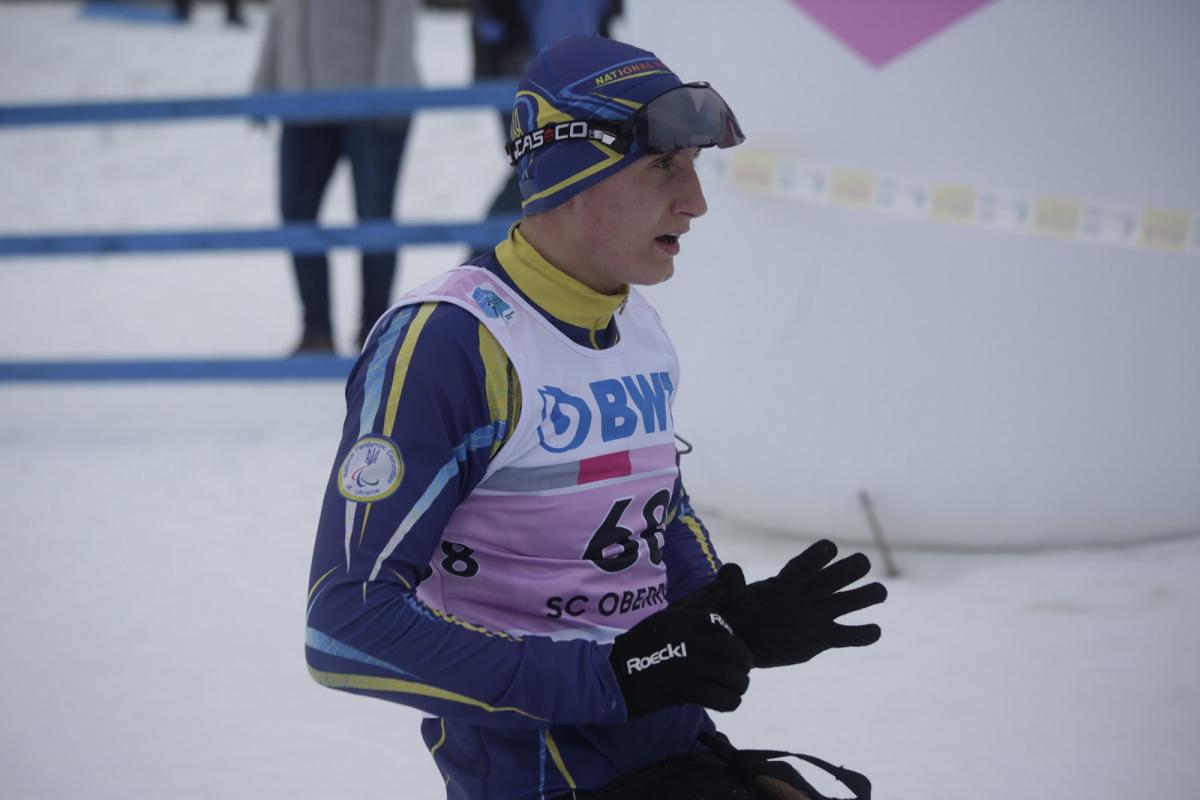 ⒸDiane Saurer
By Lena Smirnova | For the IPC
"I stopped being shy because of my injury. I don't care about that any longer. Moreover, sport gave me a lot of new friends. We train together and spend free time together. I can see the world, meet new people and glorify my country thanks to sport."
Playing sport was never a question for 18-year-old Taras Rad. His life has been full of sports since childhood and after his leg amputation, sport was one of the first activities that the future Ukrainian Nordic skiing star turned to.
The payback was massive. Sport helped the self-described shy teenager to overcome trauma and propelled him to the top of the world stage.
Rad is set to compete in the closing races of the World Para Nordic Skiing World Cup in Vuokatti, Finland from 2-10 February. He goes into the competition having just won three medals in biathlon in Oberried, Germany, including gold in the sitting middle distance event.
As a child, Taras Rad participated in school competitions in athletics and football, and attended lessons in other sports.
"I was a very active child and liked different activities, games, especially sport," he recalled. "My elder brother visited different sport clubs and he often took me with him. I visited those clubs with great pleasure. Could spend hours there."
It didn't take long for Rad's competitive side to emerge.
"At the age of eight, I had my first ever football tournament. My team won that tournament. That was an unforgettable moment. Maybe that time I felt the desire to win for the first time," Rad said.
But four years ago everything changed and there was a fear that the boy would not be able to enjoy sports again. Rad injured his muscle in 2013 and it subsequently became infected. As a result, his leg had to be amputated below the knee.
Despite the traumatic surgery, it was not long after that the youngster returned to sports. Already in 2014 Rad started going to a training centre for people with disabilities.
"I can't say it took a long time," Rad said. "When I came back home after the hospital, I started to do different physical exercise, did table tennis. Day by day I started to be more fit and kept doing sport. Sport helped me to forget about the injury."
Nordic skiing was not one of the first sports that Rad tried at the centre, but when he got on the biathlon course for the first time, there was an immediate spark.
"I haven't heard about biathlon much and could never imagine that it would become a part of my life till the moment I tried it," he said. "I came to the Para biathlon championship of Ukraine; that was my first winter championship, where I tried myself in the sport. At that moment I understood it is my sport and I want to do it."
This decision ultimately led to a stellar debut World Cup season last year where Rad finished second in the overall biathlon rankings, and also grabbed three silver medals at the 2017 World Para Nordic Skiing Championships.
In addition to cross-country skiing and biathlon, Rad also enjoys swimming and bike rides. And of course, he also still has to do his schoolwork.
The Ukrainian teenager credits sports with boosting his self-confidence.
"I became much stronger, not only physically, but mentally and socially," Rad said. "I stopped being shy because of my injury. I don't care about that any longer. Moreover, sport gave me a lot of new friends. We train together and spend free time together. I can see the world, meet new people and glorify my country thanks to sport."
"I'd like to encourage people with disabilities to join our big Paralympic family and to do sport."