IPC publishes Digital Media Guidelines for PyeongChang 2018
Designed to encourage people to use social media to promote Winter Paralympics
11 Oct 2017
Imagen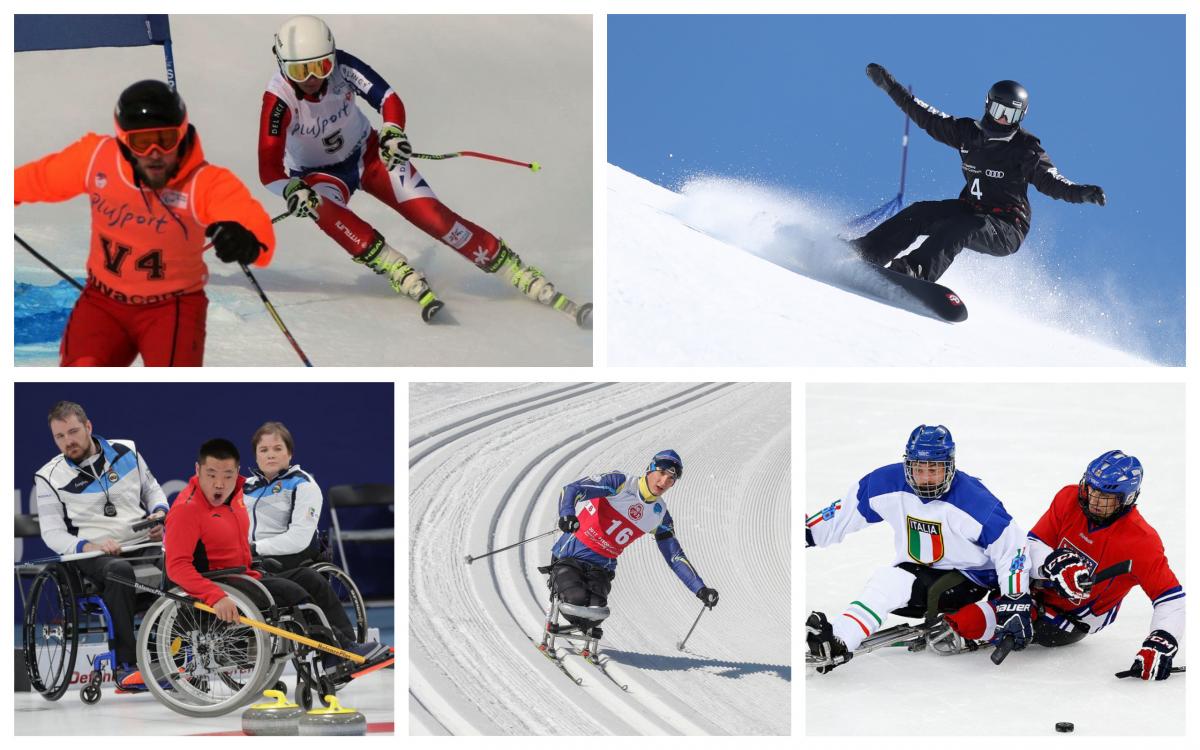 By IPC
"We need the whole Paralympic Movement to get behind the Games and help us to make a real impact on social media."
The International Paralympic Committee (IPC) has published its Digital Media Guidelines for the PyeongChang 2018 Paralympic Winter Games in which it encourages athletes, staff and team officials to embrace social media.
"The IPC worked closely with the IPC Athletes' Council to incorporate their feedback into the document," said Chelsey Gotell, chairperson of the IPC Athletes' Council. "We wanted to ensure that the guidelines are as clear as possible so that all athletes understand what they can and can't do, yet still ensuring they can share their experience across their social media networks."
In the newly released guidelines, the IPC has relaxed the rules around filming in venues to allow athletes to share their experiences off the field of play. Live streaming and filming the field of play is still prohibited, however.
"The IPC Athlete Council is keenly aware of the importance that social media plays in most athletes lives, especially when it comes to promotion and competing at the Paralympic Games," said Gotell.
"Just as it is important to protect the sponsors and broadcaster rights to the Paralympic Games and the IPC, it is also vital to ensure that athletes are given realistic opportunities to share their Games experience and capitalise on the momentum that is gained throughout the Paralympic Games, when the world's eyes are on them."
Getting behind the Games
From London 2012 to Rio 2016, video views on IPC digital channels increased 12-fold, and the reach of IPC social media posts increase almost five-fold.
"We want to see similar leaps from what we achieved in Sochi to what we hope we can achieve on IPC channels in PyeongChang," said Craig Spence, IPC Director of Communications.
"We need the whole Paralympic Movement to get behind the Games and help us to make a real impact on social media.
"We want to enable people to create that buzz on social media, which we believe will help to drive TV audiences and raise awareness about the Paralympics.
"At the same time, the guidelines aim to protect our rights holding broadcasters and sponsors, without whose investment, the Paralympic Games would not be possible."
For the first time, the guidelines do not apply to broadcasters and accredited media. Right Holding Broadcasters should refer to their Broadcast License Agreement, and Accredited Media will need to adhere to the IPC News Access Code.
For the upcoming Paralympic Winter Games, National Paralympic Committees, International Paralympic Sport Federations and the PyeongChang 2018 Organising Committee may also publish their own digital media guidelines, as long as they operate within the framework set out in the IPC guidelines.
The PyeongChang 2018 Paralympic Winter Games will take place from 9-18 March, featuring 670 athletes competing for 80 medals in six sports.
The guidelines can be downloaded on the PyeongChang 2018 Guides and Policies page and the PyeongChang 2018 Info for Athletes page.