PyeongChang 2018: Alpine skiing flash quotes day 8
Medallists in the men's slalom give their reaction after competition
17 Mar 2018
Imagen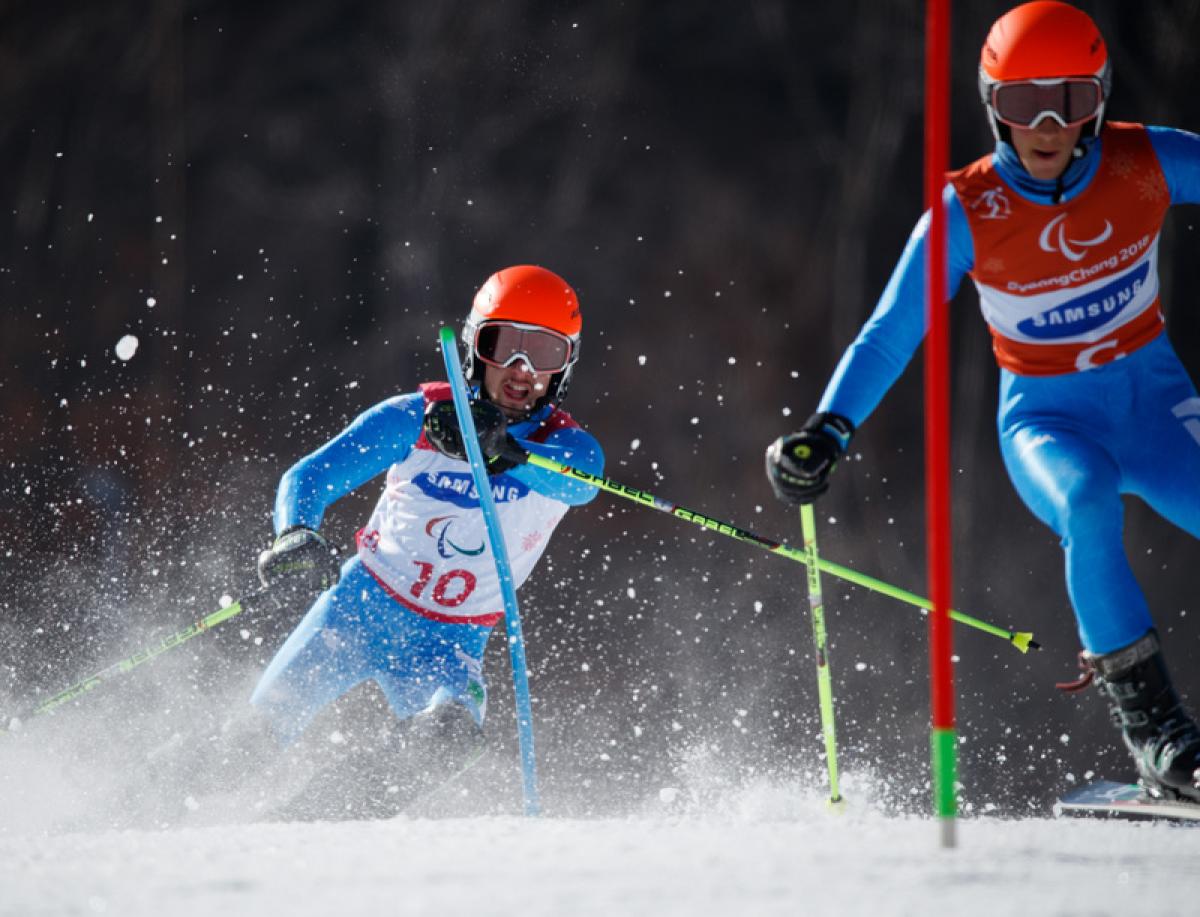 ⒸSimon Bruty for OIS/IOC
Adam HALL (NZL) - gold - men's slalom standing
"I knew I had a chance. I knew it was there for the taking and I had to just stick to my processes and put down the run of my life. The second run I did that. I went down there and skied as good as I could.
"I am going to be in shock for some time. Eight years later [the first Paralympic gold]. It has been a lot of hard work. We had a plan and we stuck to it.
"I have had to change my mindset a little bit. I am not a young athlete any more (he is 30). I have had to be a lot smarter and can't train as hard as I used to."
Arthur Bauchet (FRA) - silver - men's slalom standing
"I have learned very important lessons in that it's a race of one day and we need to be focused and ready in every situation.
"It's just a beautiful experience and [there's] magic every day, and more and more it's a very, very, very good moment and I have [no] regrets from these Games. I want to be in four years in [Beijing] because it's… Aaaaaaagh!"
Giacomo Bertagnolli (ITA) - gold - men's slalom vision impaired
"It's magic. We didn't expect it. When we arrived we had a goal to get one gold medal and today we have two golds, one silver and one bronze."
"We are good, good friends and we never fight. Well, not often. And another important thing is that we never give up."
Jakub Krako (SVK) - silver - men's slalom vision impaired
"We are taking a lot of presents from here to Slovakia.
"I am pretty happy we are in the finish and I can finally relax. It has been a pretty difficult season for me, concentrating both on my son and on racing. Now it's time to relax. Few beers. I hope it will be more than just one night."
Tyler Walker (USA) - silver - men's slalom sitting
"This week has been unreal for me. In the giant slalom I got all my years of frustration and emotion out and this was a completely different experience. I just went and skied today and had fun, worried a whole lot less and just got to ski some slalom, which is a ton of fun to me. It still feels unreal, it's amazing. I can't believe this has happened again. I'm out of words – sorry."