PyeongChang 2018: Best sporting rituals
Some athletes may spend weeks without shaving or wear the same outfit to have good results
17 Mar 2018
Imagen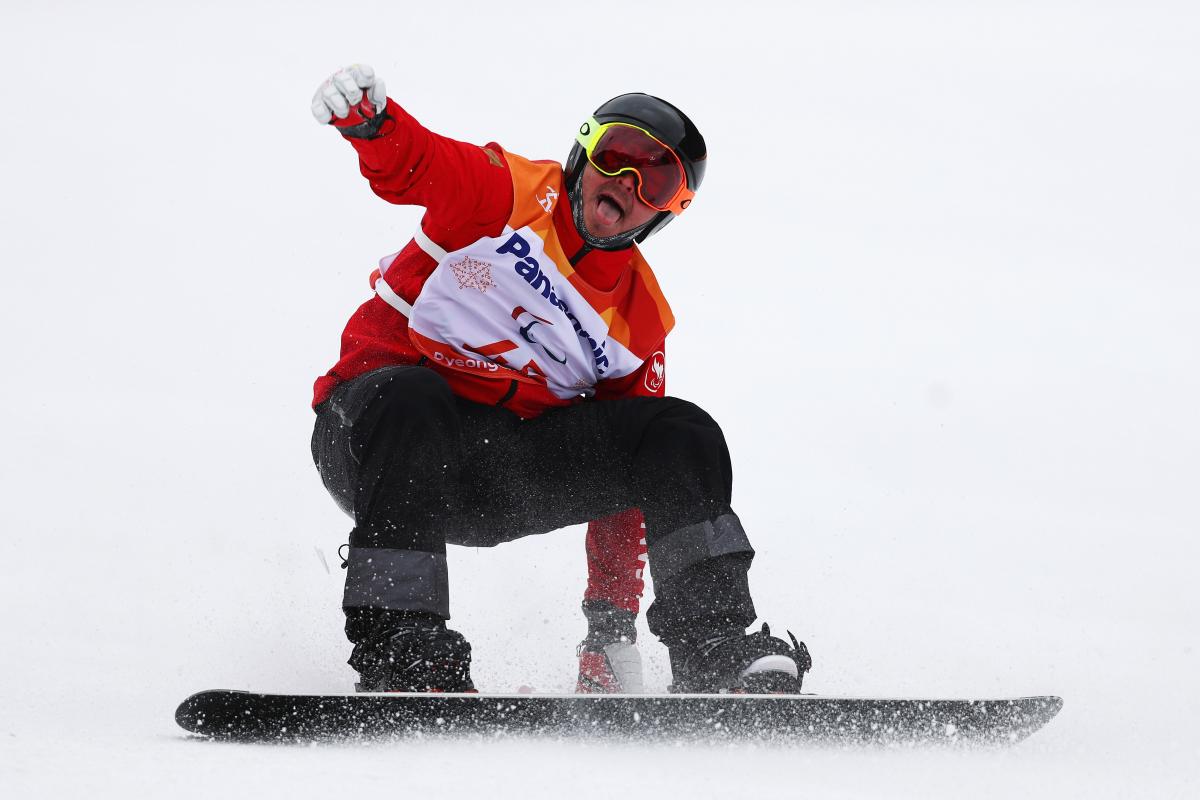 ⒸGetty Images
By IPC
"I never shave during a competition. It is an old thing from ice hockey, where you never shave during the play-offs. It has never gotten crazy long, but my moustache has been known to curl."
Some consider them mere superstitions, irrational and on the verge of the absurd. Others claim they truly work and have a real impact on their performance. Truth is, either they are real or not, all rituals in sports have their charm and an interesting story behind.
Canadian 22-year-old snowboarder Alex Massie had tried snowboard already before he was involved in a wake-surfing accident in 2011 which resulted in his left leg being amputated below the knee.
After recovering, he decided to go back to the slopes. Now he is competing at his maiden Paralympic Winter Games and, as many other athletes, also has a ritual of his own.
"I never shave during a competition," he explained. "It is an old thing from ice hockey, where you never shave during the play-offs. It has never gotten crazy long, but my moustache has been known to curl.
"I will usually shave following every competition, but if things are really rolling well I will just let it grow."
Mexican Arly Velasquez struggled after his mountain bike accident. But Para alpine skiing helped him return to the mountains and being surrounded by nature as he had always craved.
In PyeongChang he is participating in his third Winter Paralympics. "Before starting a race, I always close my eyes and have a conversation with the universe and with the mountain.
"I thank them for everything they have given me in life, ask them to protect me and for permission to get closer to perfection.
"I also take a moment to think about my mother and my sister, my two big inspirations in life. And also think about my father and grandmother, both of whom passed away. I remember her laughing and him dancing. It makes me smile and relaxes me.
"Also think about all the people who have trusted in me throughout all these years."
Alpine skier Eleonor Sana, guided by her sister Chloe, became Belgium´s first female Winter Paralympic medallist after taking bronze in the women´s downhill vision impaired. Before every race, the sisters always do two fist bumps.
"That is one ritual we have. The other is that I always wear the same snood. One time my friend gave me one as a gift. I used it in a race, performed well so now I wear it every time I take part in a competition."
Bosnian alpine skier Ilma Kazazic became the first woman representing her country at a Paralympic Winter Games at Sochi 2014, and is doing it again at PyeongChang 2018.
Every time before a race she thinks about her first coach Senad Turkovic, one of the most influential people in her life who passed away in 2016.
"Every race I have had and every race I will have are done in his memory. He is no longer with us but will always be in my heart giving me the strength and motivation to do my best," she said.
Every competition as well as the Closing Ceremony can be watched live right here on the International Paralympic Committee's website. Highlights of each day's action will also be made available.