PyeongChang 2018 excite, inform & engage through Education Programme
Interactive Winter Games Curriculum aims to directly engage one million students
13 Apr 2017
Imagen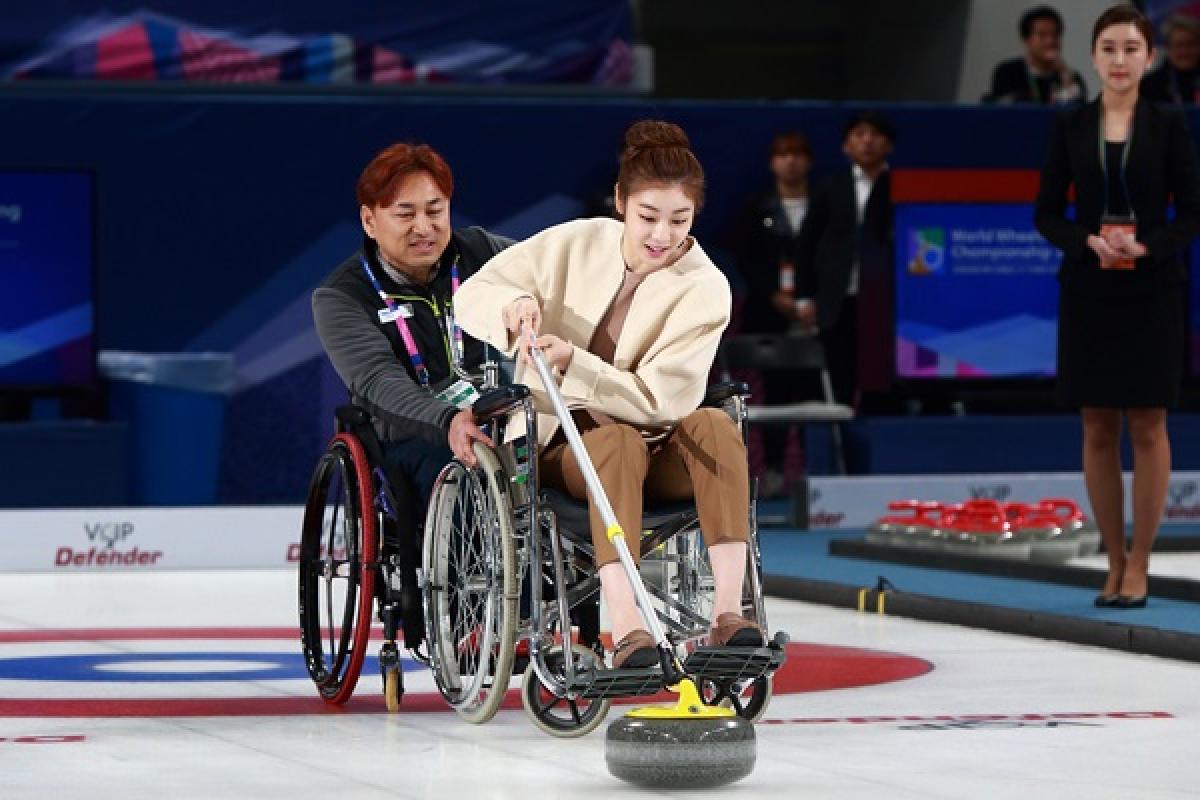 ⒸPOCOG
By By PyeongChang 2018
The PyeongChang 2018 Winter Games Curriculum has been designed to help excite, inform and engage students across South Korea in the countdown to the Olympic and Paralympic Winter Games.
The PyeongChang Organising Committee for the Olympic and Paralympic Winter Games (POCOG) has been working since 2015 to develop lesson plans; multi-media classroom materials; a catalogue of videos and also attending key education festivals and visiting schools across the length and breadth of the country. By the time the Olympic flame arrives in PyeongChang on 8 February 2018, the aim is that the programme will have directly engaged one million students.
'Watch-Teach-Learn-Download' are all key elements of the bi-lingual website (http://www.pyeongchang2018.com/education) that has been developed with local sponsor EF Education First. The Ministry of Education are fully supportive of the programme and signed a memorandum of understanding with POCOG back in 2016 to proactively help engage schools around the Games.
To date, all physical education teachers in the Gangwon Province have gone through a teacher's workshop to deliver the curriculum. POCOG has also taken advantage of school vacation periods to meet teachers from elementary through to high school level to get their thoughts in feedback groups so that the program fits the teachers and student's needs.
Students are being given the opportunity to explore the Olympic Movement and senior pupils will get the chance to develop their presentation and explorative skills through an exciting competition which was launched on April 12th, 2017. They will submit a five minute video presentation on an Olympic topic of their choice. Twenty finalists will be selected and will present to a panel at Kookmin University in Seoul. The winner will get a trip to New York to attend a language school and the chance to participate at the United Nations General Assembly during PyeongChang 2018's presentation to pass the Olympic Truce Resolution later this year. The students and the teachers who support them will be recognised for their efforts and the top three will also receive scholarship money to further their studies.
POCOG President LEE Hee-beom said, "We want as many young people to be part of the Olympic and Paralympic Winter Games as we can. Through our range of programs and activities we believe we can reach millions of students and give them a special PyeongChang 2018 experience of their own. Our aim is to excite and engage them so that they develop a passion for winter sports and feel connected to this wonderful opportunity of hosting the Games in their home nation."
For more information on the 'Watch-Teach-Learn-Download' website please click here.