Stephanie Jallen postpones surgery to push for PyeongChang
US alpine skier feeling strong despite chronic ankle injury
11 Sep 2017
Imagen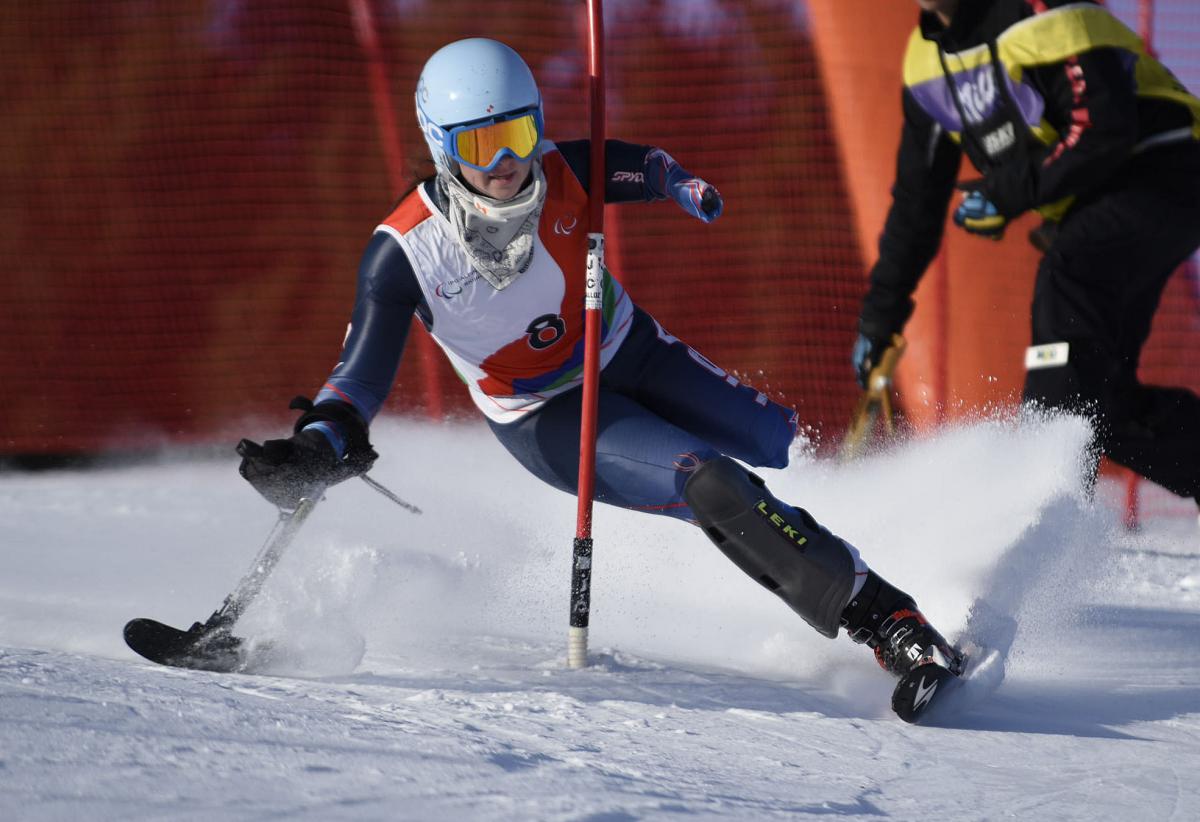 ⒸOriol Molas
By Lisa Blythman and IPC
"The difference between the person that wins and the person that doesn't is their ability to overcome that nervousness and ski like they've trained to ski. Skiing is 30 per cent physical and 70 per cent mental. It's incredible how much the mind dictates the body."
US alpine skier Stephanie Jallen is thankful for her support system, something she feels is needed even more with less than six months until the PyeongChang 2018 Paralympic Winter Games.
"I wouldn't be half the athlete or woman I am today without my community, family, and teammates supporting me throughout this incredible journey," said the 21-year-old, recalling when she was awarded "Best Paralympic Moment" by the United States Olympic Committee.
Nicknamed "Hopper," the two-time Paralympic bronze medallist literally did a one-legged hop onto the podiums at Sochi 2014 medals ceremony in the women's super-G and super combined standing events. But she has been battling an ongoing ankle injury since then and had been unable to train or ski until November 2016.
It meant she did not race in a World Cup event World Cup until January. By the time she was competing, she had only spent 15 days on snow, and injured her ankle again right before another international race. She still competed at the 2017 World Championships in Tarvisio, Italy, but was unable to make the podium.
Her doctor recommended further surgery but it would have meant another six months of recovery, which would leave her without enough time to prepare for PyeongChang 2018.
"My plan is to possibly do the surgery after PyeongChang and go from there," she said. "It often prevents me from training on and off the snow so it's been a setback. I am doing everything I can with rehab and strength training to make my ankle as strong as possible so I can last the whole season."
Feeling strong again
Over the summer Jallen has been training as hard as she can to get back on track for this season and regain lost ground. She works six days a week with Ernie, the trainer she has had for the last 11 years. Three of the days are strength and the other three days are aerobic. She has been seeing gradual results ahead of the season opener in Landgraaf, Netherlands on 7 November.
"I recently deadlifted 105 lbs, which is my maximum," said Jallen. "It doesn't sound like a lot but I didn't use my prosthetic leg and was able to balance the barbell in one hand for three reps. That was good for me both physically and mentally. I'm finally feeling strong again."
"My goal is to go to the Games with hopefully no injuries and confidence in my racing ability," said Jallen. "I am setting out to do as many races I can to build that confidence up and better my rankings in all events as much as possible. Of course, I want to have fun while doing it, but I really want to get back in the game and do really well.
"The difference between the person that wins and the person that doesn't is their ability to overcome that nervousness and ski like they've trained to ski. Skiing is 30 per cent physical and 70 per cent mental. It's incredible how much the mind dictates the body," said Jallen.