Third time lucky for Skarstein
Norwegian skiier hoping for PyeongChang success after rowing disappointment at Rio.
28 Jun 2017
Imagen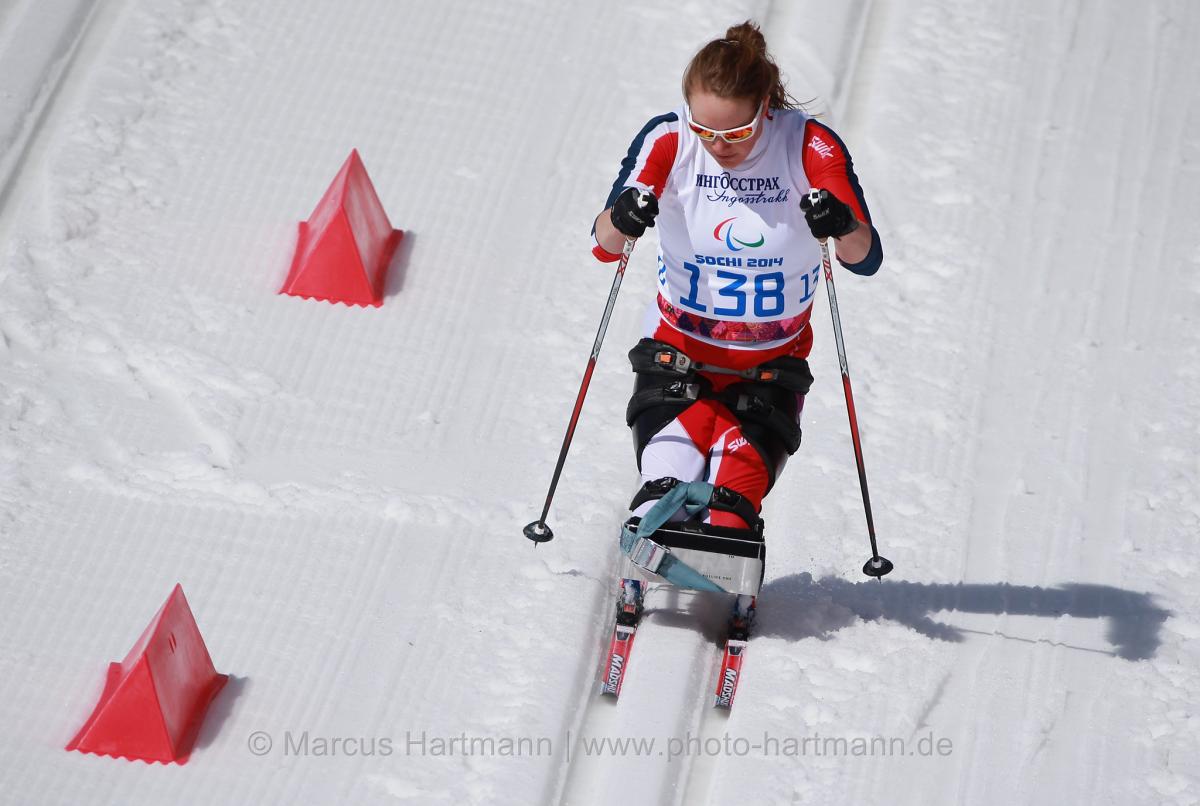 Ⓒwww.photo-hartmann.de
By Tim Norris | For the IPC
"I remember the emptiness when I came home from Rio. I went into the cross-country season thinking 'I can do better than this'."
The ability to compete in two sports is something that is largely unique to Para sport. And while it is one thing to be able to compete, it is another to be successful.
Norway's Birgit Skarstein is aiming to put the disappointment of missing out on a rowing medal in Rio with a cross-country skiing medal in PyeongChang. It will be her second Winter Games, after competing at Sochi 2014.
Skarstein reflects on last season, shares how rowing and skiing complement each other, and looks forward to PyeongChang 2018.
"I remember the emptiness when I came home from Rio. I went into the cross-country season thinking 'I can do better than this'. I'd worked hard on my technique and ended up with two medals at the World Championships and a medal in every World Cup."
She was confident of a good performance at the World Championships, even if others around her were not so sure.
"My best performance was in the long distance. I thought I was capable of winning medals, even if my coaches didn't believe I could! I ended up winning two out of a possible three."
But her preparation was far from ideal.
Skarstein continued, "Until six minutes before the course closed, I thought I was competing on a different track – I hadn't even tried the actual course! But I ended up with a silver medal."
This could prove a useful experience, as she knows Paralympic seasons can be full of surprises.
"Having been through two Paralympics, I know a Paralympic season is different. Everyone trains for this. One thing I learnt from Rio is that you can't plan for everything."
There are some things she can plan for, however, simply by knowing herself and her competitors.
"I need to get better at getting my bodyweight up hills. I'm six feet tall and in a wheelchair. I weigh 30kgs more than some of my competitors!"
She feels there is plenty she can carry across from rowing to make her a better skier.
"They complement each other. The mental work is very similar. You learn how to set goals, make plans and reach them. You learn from both groups of people and I feel lucky to be part of the teams."
Looking to PyeongChang, her aim is clear.
"I'd like a medal – any medal! I'm excited about the sprint, as anything can happen. It can be heartbreaking, though, as you can prepare for everything and then simply break a pole, for example."
But before the season starts, she knows it is important to take a break.
"I do think you need a bit of a break, as you can get quite exhausted mentally. I'm going biking in France. We're starting in Paris before heading south!"
The Paralympic Winter Games will take place in PyeongChang from 9-18 March 2018.