Tokyo 2020 to host Japan House at PyeongChang 2018
Spectators, media and more invited to visit during Paralympic Winter Games
14 Jan 2018
Imagen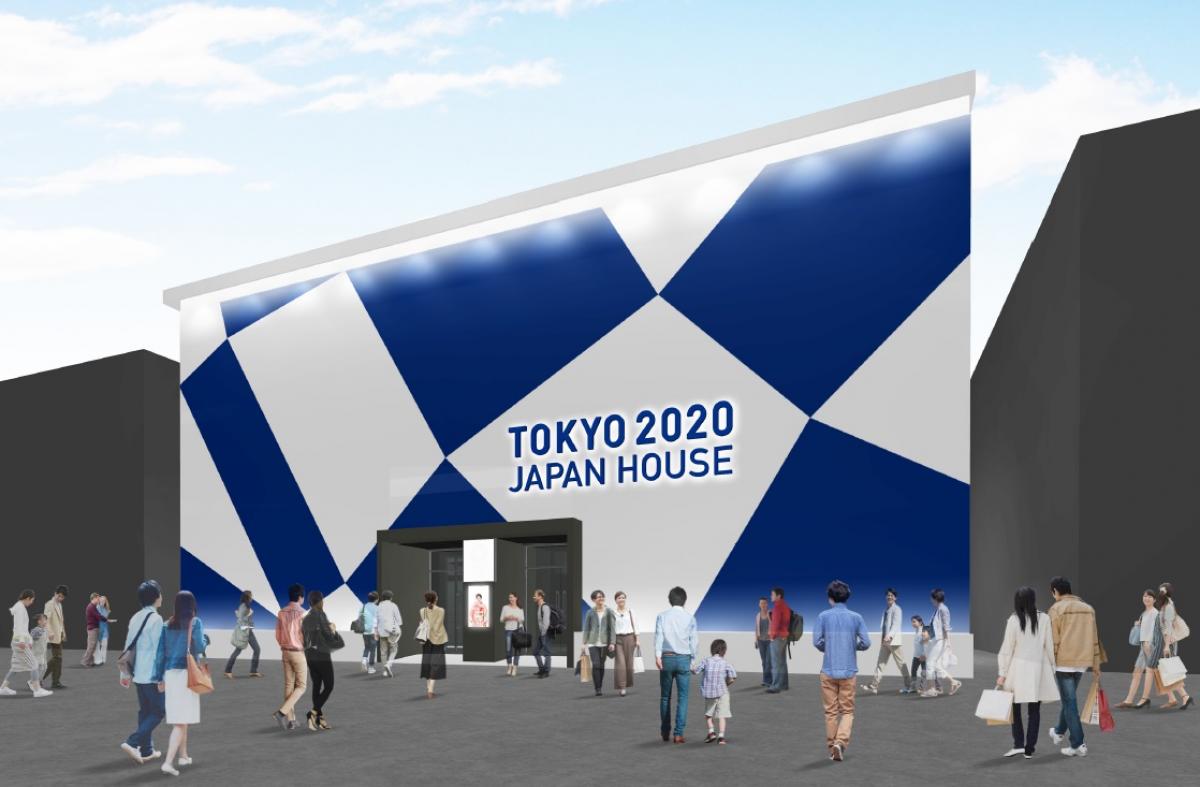 ⒸTokyo 2020
By Tokyo 2020
Tokyo 2020 has announced that it will host a Tokyo 2020 Japan House hospitality suite inside the Gangneung Olympic Park during the PyeongChang 2018 Olympic and Paralympic Winter Games, in conjunction with the Tokyo Metropolitan Government.
During the PyeongChang 2018 Games, the Tokyo 2020 Japan House will be open to athletes, spectators, media personnel, and visitors from around the world. It will feature exhibits and events designed to promote the Olympic and Paralympic Games Tokyo 2020 and to highlight the attractions of the host city of Tokyo and of other regions that will host events. During the Games, the Japan House will be open from 1200-2000 (provisional).
1. Tokyo travellers
The very latest scanning technologies will be deployed in a special booth to produce high-speed 3D body images of visitors; these will be used to create a life-sized avatar of the visitor which will appear in CG images of various tourist attractions in Tokyo.
2. Tokyo 2020 Games PR
This exhibition will introduce the vision and emblems of the Tokyo 2020 Games and will provide summary information including details of venues and event schedules. In addition, the "Tokyo 2020 Medal Project" and the "Tokyo 2020 Olympic Flag and Paralympic Flag Tour" – coordinated efforts by the Tokyo 2020 Organising Committee and the Tokyo Metropolitan Government – will be introduced through various images, with other images highlighting the recovery underway in areas affected by the Great East Japan Earthquake.
3. Host City Tokyo PR
Tokyo's various attractions will be introduced through videos and images of Tokyo icons evoking the four themes of Nature, Culture, Food and Water. Special-effects photography will be deployed to give visitors a feel for the Rugby World Cup being held in Japan in 2019.
4. Additional Sports – Photo Corner
Visitors can capture images of themselves participating as an athlete in sports that have been added to the Olympic and Paralympic programme at Tokyo 2020: five Olympic sports (baseball/softball, karate, skateboarding, sport climbing and surfing) and two Paralympic sports (badminton and taekwondo).
5. Japanese Culture Experience (Original ORIGAMI)
Visitors can create a folded paper crane using Tokyo 2020 Japan House original origami paper. They will be able to print a favourite photo at the booth; the photo will be printed on the wings of the crane, and the Games emblem will be printed on the crane's back.
6. Tokyo 2020 JAPAN HOUSE Original Frame Photo Printing
Visitors who upload photos with a specific hashtag to social media can print these out with a Tokyo 2020 Japan House original frame surround while at the booth.
7. Introduction of Japan Olympic and Paralympic Athletes and their Official Sportswear
Athletes representing Japan in the PyeongChang 2018 Games will be introduced using photos. There will also be an exhibit of the official sportswear worn by the Japan Olympic and Paralympic Team.
More information can be found on Tokyo 2020's website.