I'mPOSSIBLE coming to Kazakhstan, Malawi and South Korea
Grant Support Programme to fund Paralympic education in three countries
04 Dec 2017
Imagen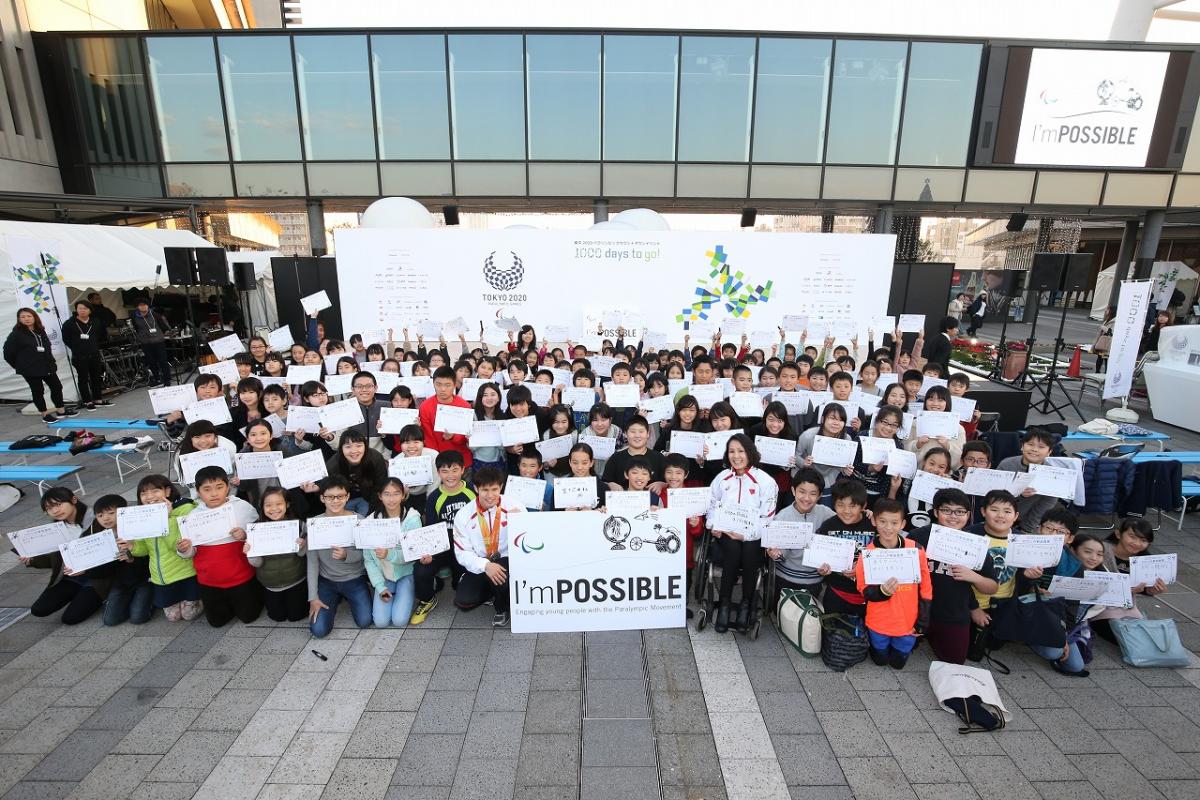 ⒸNFPSC
"Young people are the decision-makers of the future, I'mPOSSIBLE will help instill confidence to the youth, will help them appreciate themselves and other people."
The Paralympic Movement's education programme I'mPOSSIBLE is coming to three new countries, with the National Paralympic Committees (NPCs) of Kazakhstan, Malawi and South Korea all receiving funds to introduce the initiative.
All three NPCs applied for the Agitos Foundation's 2017 Grant Support Programme (GSP) as a way of funding the scheme, which is a toolkit of resources designed to engage young people in the Paralympic Movement.
The support did not stop there.
The three received further direction and guidance on how to utilise their GSP funds, with the help of the education programme I'mPOSSIBLE, which was launched globally on 3 December.
The programme fits perfectly for NPC Kazakhstan, who have produced numerous Para athletes that have gone on to win Paralympic and World Championship medals, yet still face barriers harnessing the next generation of Para sport talents.
The NPC held open lectures in schools for pupils with impairments and found that currently children with impairments are excluded from sport lessons, the teachers are not prepared and curriculum vitae programmes are not adapted.
"The study has shown that schools are not ready for inclusive education", said Meruyert Tlebaldy, Assistant Executive Director at NPC Kazakhstan. "According to the NPC's charter, we must create conditions for Para athletes from entry level to high performance, which means that the NPC should take care of creating conditions for children with disabilities in schools."
But also through an "Advocacy campaign," the NPC hopes to change that and create a new environment in schools where young people with impairments can participate in sports and build off that generation, while also promoting their current elite Para athletes.
NPC Malawi has similar ambitions and hopes to erase the negative attitude on people with impairments in their own nation.
"Malawi is still a country where there is stigmatisation towards people with disabilities," said James Chiutsi, President of NPC Malawi. "While there have been a number of interventions to change people's perception, most of these have not targeted young minds. We believe that teaching the youth will entrench in them the natural respect for fellow human beings without regard to race, colour, creed and disability."
The accomplish their goal, Chiutsi said they will begin with a national launch, at one of the pilot project schools. They will attract media and train journalists on how to properly report on Para sports. They would also train I'mPOSSIBLE staff, which includes teachers at the pilot schools.
"Young people are the decision-makers of the future, I'mPOSSIBLE will help instill confidence to the youth, will help them appreciate themselves and other people," said Chiusti. "It will help them grow with an open and inclusive attitudes and perception towards fellow human beings. Generally, it will help them enjoy life."
The NPC of South Korea was also awarded a GSP 2017 grant to implement I'mPOSSIBLE after PyeongChang 2018 as a legacy project. The Asian country hopes to build on the passion for Para sport generated by the Paralympic Winter Games, which they will host from 9-18 March.