PyeongChang 2018: Alpine skiing flash quotes day 5
Athletes' reaction to six medal events in giant slalom on Wednesday
14 Mar 2018
Imagen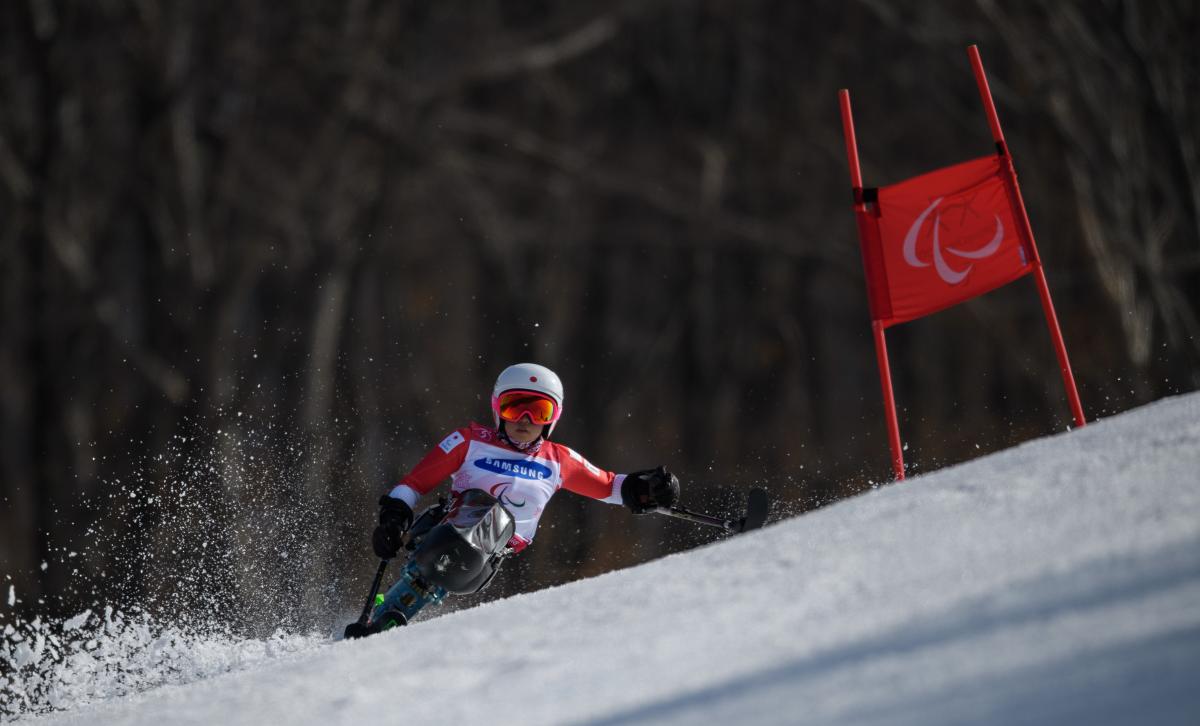 ⒸJoel Marklund for OIS
Henrieta FARKASOVA (SVK) - gold - women's giant slalom vision impaired
"We had two great runs with just small mistakes here and there. We skied smoothly, solid runs, golden runs actually."
Natalia Subrtova, guide (SVK) - gold - women's giant slalom vision impaired
"We complement each other really well, what I am trying to do as a guide is always show her technique-wise when we are going down and comment on her technique as well. I want to set good example for her to follow.
"And it's working for us."
Menna Fitzpatrick (GBR) - silver - women's giant slalom vision impaired
"We reviewed the first run and there were a few sections where I was just a bit hard on the edges which slowed us down a little bit. But on that run I was going for it and stuck in right behind Jen [Kehoe, guide] making her work for once."
Marie Bochet (FRA) - gold - women's giant slalom standing
"It is a very important gold medal. I needed to win today for my confidence, for the next stage of my career. I needed to win today because I proved I can come back after a big crash.
"I needed to prove to me and prove to others.
"I think it is the best gold medal, but maybe I can't say that because when you have a new one you forget the other ones. It is a very cool medal because it's a real medal. I skied well and I felt good. It's not a half one."
Andrea Rothfuss (GER) - silver - women's giant slalom stannding
"Four starts, four silvers: that's really awesome. I didn't expect that at the Opening Ceremony.
"I was struggling with the speed races before I came here, so the two silvers in super-G and downhill were a big surprise.
"I am really consistent, always second."
Claudia Loesch (AUT) - bronze - women's giant slalom sitting
"It's another medal but I am not entirely satisfied how I skied today, especially in the first run. I was way too passive, not aggressive enough. The second run was better.
"My performance was OK. The medal is nice but somehow it's not coming together as I wanted it to. I have very mixed feelings."