PyeongChang 2018: Bonding through guiding: - Part Two
Series focusing on relationship between vision impaired skiers and their guides continues
01 Mar 2018
Imagen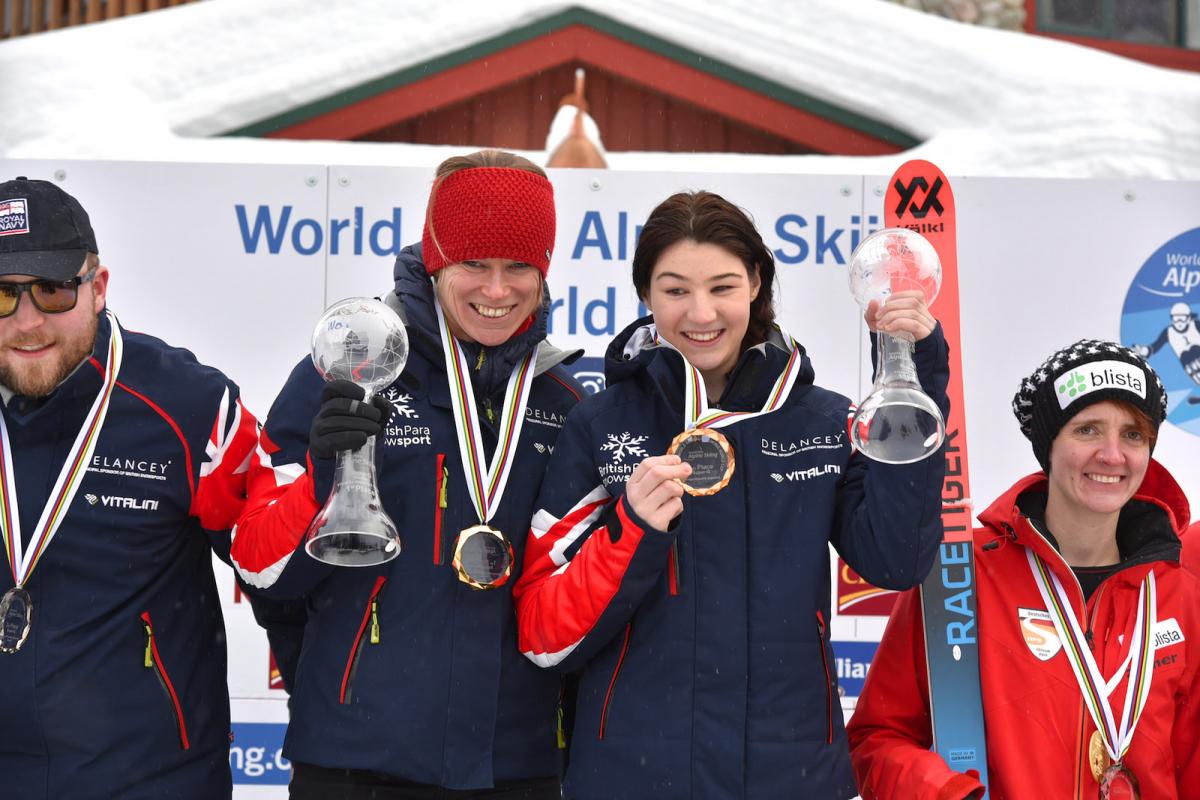 ⒸRoger Witney
By By Ryan Wilson | For the IPC
"Right from where we started, we were quite a strong partnership"
The female-to-female bond brought Nataly Subrtova and Henrieta Farkasova together.
Just 10 years ago, Farkasova was in need of a guide. She previously had a male guide, but she was ready to work with a female.
Thanks to the skiing community in Slovakia, Farkasova was put in touch with Subrtova. Subrtova, still studying at the university at the time, was approached by a former coach about the opportunity to be a guide.
Despite her studies, Subrtova was tempted to take the opportunity because she already knew what to expect from a friend who served as a guide.
"I pretty much knew the job," she said. "I was thinking about it, and then, of course, I agreed."
Soon after, the pair tested their relationship and skiing abilities in a so-called "ski-session."
The session went well, but there was still one obstacle in the way: the communication.
Unlike today's vision impaired skiers and their guides, the Slovakian ski team did not have Bluetooth headsets between the two skiers. Instead, they were forced to rely on hand signals — as Subrtova calls it, "a very basic thing."
But, Subrtova, knowing Farkasova's strengths, pushed for her team to get intercoms, realising their potential. For the 2009/10 season, Farkasova and Subrtova became the first skiers on the Slovakian team using the upgraded technology.
"Our teammates were quite hesitant to get ones, because they thought it was going to ruin their (momentum)," said Subrtova.
Sure enough, the new technology was in prime shape for the Vancouver 2010 Paralympic Winter Games, and it is destined to prove successful in PyeongChang.
"Once we started to use intercoms, the communication improved a lot, and so did the skiing," Subrtova said. "You could really see the improvement there."
Adding, that the intercom has led to "talking all the time and then she's just listening."
Menna Fitzpatrick, Jennifer Kehoe
Being a long-time skier herself, Jennifer Kehoe has not always known about guiding. Six years ago, at a skiing competition herself, she was approached by a coach about the possibility of guiding.
Open to new opportunities, Kehoe, a Royal Engineer Captain at the time, decided to give it a go. She took a trial run guiding a skier, and, sure enough, she fell in love with the experience.
And on the eve of the 2015/2016 season, Kehoe, after finishing a stent of guiding compatriot Millie Knight, joined forces with vision impaired skier Menna Fitzpatrick.
"Right from where we started, we were quite a strong partnership," Fitzpatrick said. "We came in really strongly and just had a lot of fun. That was our main focus.
"All of the races that we went to we just tried to do our best, which we did, and the results came."
Kehoe and Fitzpatrick did indeed bring in immediate success together. They became the first British skiers to win the overall World Cup vision impaired title in 2016.
Two years later, the pair is entering their first Paralympic Winter Games together. Fitzpatrick, always thankful for her supporters, recognizes the bond she and Kehoe have and their joint efforts.
"We are always progressing and keeping the partnership going," Fitzpatrick said. "Our communication skills are developing all the time, so we are getting stronger and stronger."
The Paralympic Winter Games take place in PyeongChang, South Korea from 9-18 March. Tickets can be purchased here.