PyeongChang 2018: My Games Experience – The official
Angela Schornstein worked her first Paralympics as a race administrator
16 Apr 2018
Imagen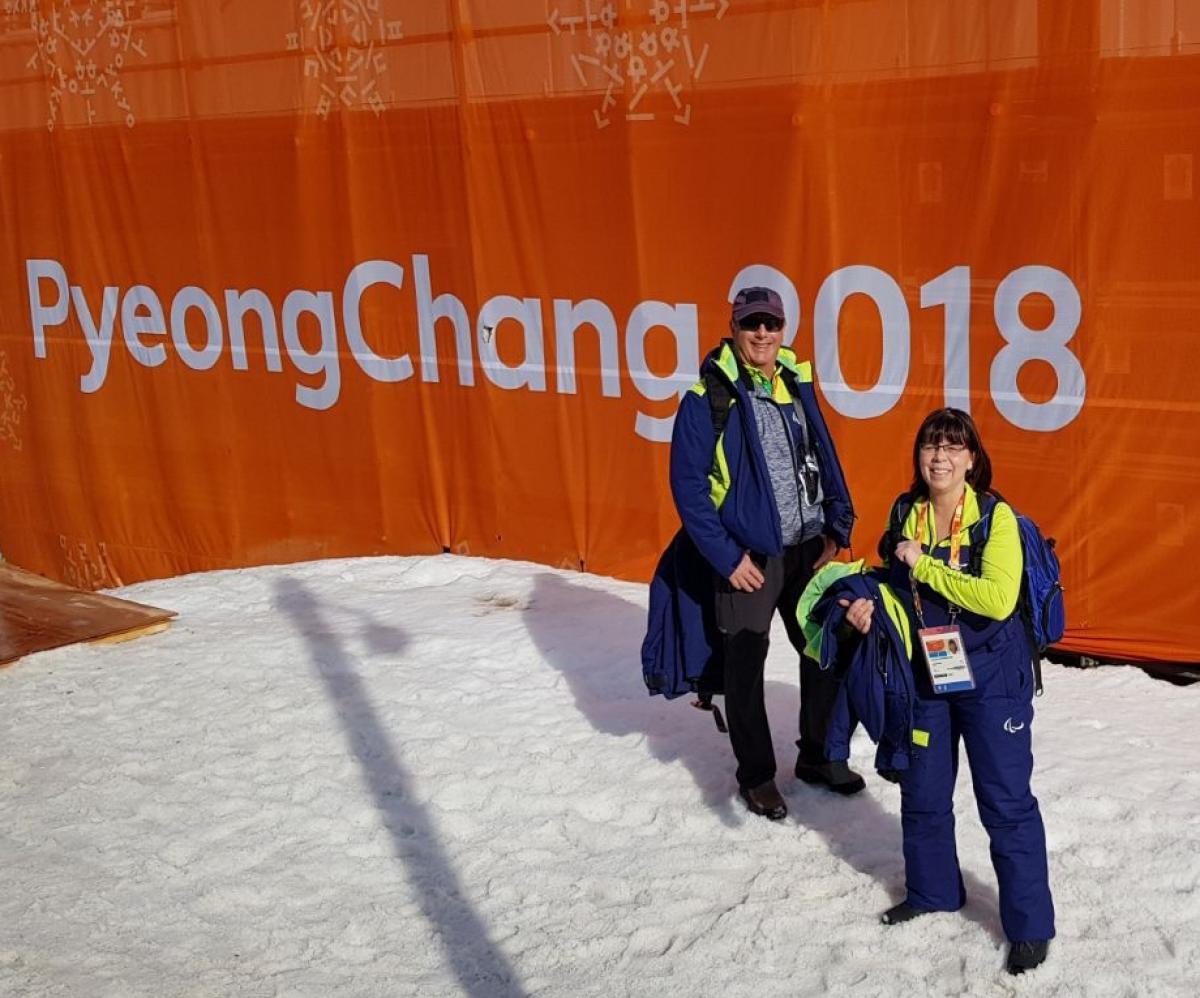 ⒸGetty Images
By IPC
"As much as this all sounds like a lot of work, I thoroughly enjoyed doing all of it!"
To mark one month since the PyeongChang 2018 competition, "My Games Experience" series brings you behind-the-scenes memories of the biggest event in winter Para sport.
Having attended three Paralympic Winter Games, PyeongChang 2018 was Angela Schornstein's first as an official.
Working as opposed to being a spectator or athlete parent was a whole new experience, but one she still walked away with a similar feeling.
"Every time I have gone, I always leave with renewed inspiration to talk to others about the abilities these athletes have to overcome to be the best and show the world that anything is possible," Schornstein said. "I share all of these experiences with others to further educate what can be possible for all no matter what life has thrown them, whether it be a disability or not."
As the On-venue Race Administrator (OVR) for alpine skiing and snowboard, Schornstein was just one of the many officials working behind the scenes to ensure the competitions ran as smooth as possible.
Between them, both sports had 211 athletes in PyeongChang. With numerous results – including DNS (do not start), DNF (do not finish), DSQ (disqualified) – needing to be processed, Schornstein's work required a high level of accuracy and attentiveness.
She would receive an athletes' times, then use a software to calculate their positions and points.
If there was a protest, all the information she collected had to be made available to the jury members for their review and ultimate decision process.
In addition, she created and managed all documentation required for the start list, team captains' meetings, referee reports and final results, to name a few. Then, she made sure the results were published on World Para Alpine Skiing and World Para Snowboard's websites.
"As much as this all sounds like a lot of work, I thoroughly enjoyed doing all of it!" Schornstein said. "It is very demanding and takes quite a bit of diplomacy when working with so many different nationalities and personalities. This role did not start on the first day at the venue; I was preparing documentation and collecting data two weeks prior to the Games."
Schornstein – from Canada – has been a race administrator for the past 14 years. She has also helped out on the venues in other capacities: as a finish referee, start referee, gate judge and course worker at Para sport, the Special Olympics and able-bodied races.
She got involved in the Para sport through her son, who skis.
"The first events that I saw, and the various disabilities that were there, totally amazed me with the athletes and their abilities to navigate down the hill in their own way and come out smiling, Schornstein recalled. "The comradely between all the athletes in the start and at the finish was so refreshing that it made me even more excited to watch these amazing athletes."
Most days, alpine skiing and snowboard competitions in PyeongChang ran from 10:00 to 15:00, when Schornstein would need to be fully focused on each athlete going down the course.
She would start around 05:30, and be in the sub-race office by 07:00 to be available for any changes, information and/or meetings. Depending on the event, she would leave the timing building by 14:30 or as late as 18:30, and immediately head down to the race office for the team captains' meetings, where she would disburse all the information she had documented to the relevant officials.
Outside the work, there was a bigger rewarding experience.
"Taking away from these Games for me was meeting all different nationalities, hearing stories from them and what brought everyone to the Games," she said. "Watching the crowds cheer on the athletes and the friendships grow from being there or working together. These are the most special moments for me. PyeongChang was a little different because I had an official role as opposed to being a spectator and was able to meet more people behind the scenes. The amount of work and preparation that goes in to pulling off successful events of this magnitude is quite extensive but everyone had their role and did it well."