Q&A with US snowboarders
Catch up with reigning Worlds medallists and veterans as they prepare for Landgraaf
15 Nov 2017
Imagen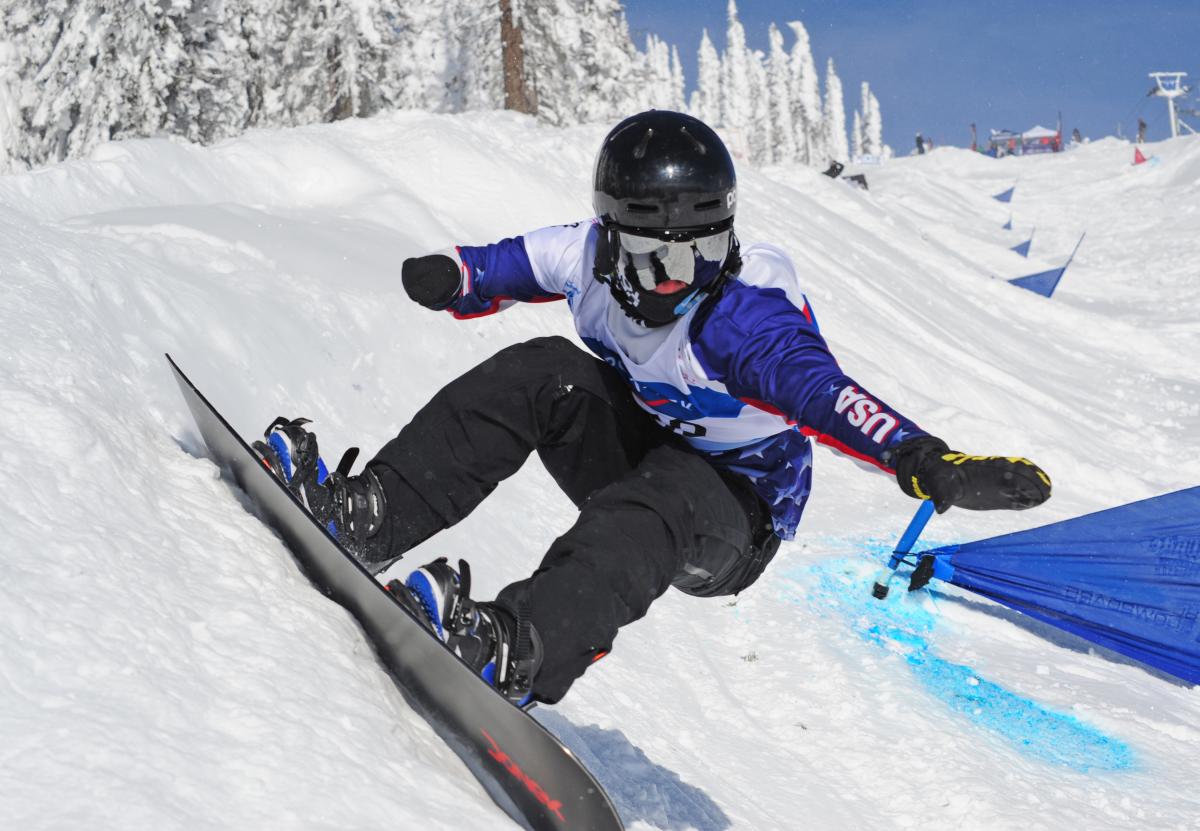 ⒸGavin Crawford
By US Paralympics and IPC
The USA is fielding a mix of veterans, newcomers and returning World Championship medallists at the World Para Snowboard World Cup in Landgraaf, Netherlands, which begins Wednesday (15 November).
Competitions take place in banked slalom, where reigning world champion Mike Minor and silver medallist Mike Schultz will look to add on their performances from the first World Cup in Treble Cone, New Zealand. Sochi 2014 medallist Mike Shea and newcomer Brittani Coury are also taking on the Landgraaf slopes, with under four months to go until the PyeongChang 2018 Paralympic Winter Games.
US Paralympics caught up with all four ahead of Landgraaf, which runs until Thursday (16 November). Live results can be found on World Para Snowboard's website.
US Paralympics: How has your offseason been both training-wise and personally?
Mike Schultz: I had a great summer season overall. The best part was that I ended last season healthy and continue my physical conditioning and cross-training at a high level right from the start. I spent a lot of time working with my company BioDapt and developing and testing new equipment. I also really enjoyed a couple weeks camping and doing outdoor stuff with my family, including mountain biking, horseback riding and riding some motocross.
Brittani, how do you feel going into your first full season with Team USA?
Brittani Coury: I feel incredibly blessed to have such amazing coaches, teammates, and supporting staff. Everyone has been incredibly helpful and so much fun to be around. Being named to the team has been a surreal experience, going from being a full-time nurse last year at this time to a full-time athlete. I absolutely love snowboarding and being able to ride at this level after losing part of my leg to the sport is incredible. I feel like God has placed me on this path for a reason and I believe that is to help others.
Heading into the first World Cup competitions, is there anything (technical, strategic or mental aspects of the sport) you'd like to focus on before the Games?
Shea: This is my seventh season traveling with the team. The first World Cup of the season used to be a pretty anxious time for me. Fortunately, I've figured out how to manage my anxiety and funnel that energy into a more positive mindset. These days I try to stay focused and relaxed. We have a long season ahead of us and it's important to remember that the last race of the season is the one that really matters. Everything else is essentially training until that point. It's all about periodization!
Do you have any goals for the first part of the season?
Mike Minor: I have a few key things that the staff and I have been targeting to aim for finesse. I've also been training with my teammate Evan Strong so we have been building off of each other's strengths. It's mainly about cleaning up and perfecting the process now and not adding anything to it.
The US team has continued to grow more competitive with new and familiar faces. What are you most excited about with Team USA this year?
Schultz: I, along with the rest of our team are really excited about how the team is working with our coaching and support staff. We have been gaining a lot from our training camps and look forward to competing as a team. The other thing that I'm personally really pumped about is all the athletes on our team using my company's (BioDapt) lower limb prosthetic equipment while competing. It's extremely rewarding to see how well they are all doing!
What should fans expect from you and Team USA heading into PyeongChang?
Shea: The fans have a lot to look forward to this year heading into PyeongChang. The sport of Para snowboarding has come a long way in the last four years. The athletes are pushing the limits of what is possible and the new head-to-head format is guaranteed to make things exciting. Athletes in every category are fighting for a podium spot and it literally could be anyone in PyeongChang. Be sure to watch!