Imagen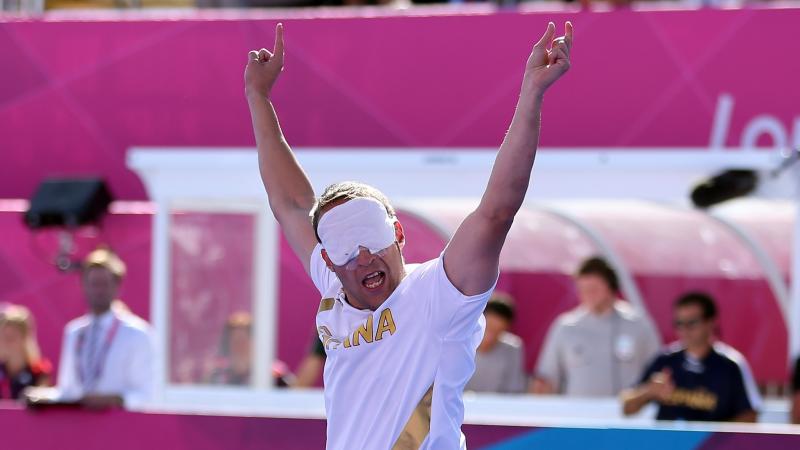 Antonio Martin Gaitan
Football 5-a-side
Antonio Gaitan is one of the most accomplished football 5-a-side players in the world. The five-time European champion represented Spain at their home World Championships in Madrid, in 2018.
Spain ended top of Group A following victories over Thailand and Morocco and a loss against Turkey. They were defeated by European champions Russia in the quarter finals but followed that up with wins against England and Colombia to secure the fifth place.
Gaitan was also part of the Spaniard team that competed across all four editions of the football 5-a-side competition at the Paralympic Games, picking up bronze twice in 2004 and 2012.
At the 2017 European Championships, Gaitan showed he was as sharp as when he made his debut nearly two decades ago. He danced past defenders with his mesmerising dribbling skills and scored five goals at the tournament to help Spain secure silver.
Born in Malaga, 'El Niño' made his debut for Spain at age 16 at the 1999 European Championships and secured his first European title after beating Belarus 3-2.
He became known for his goal scoring talent after the 2003 European Championships, where he fired in seven goals for Spain to retain the title and prize himself with the Top Goal Scorer and Player of the Tournament awards.
Two years later, he scored seven goals once again at the European Championships for Spain as tournament hosts to clinch their fourth consecutive European title and achieve his second Top Goal Scorer award.
Immediately after the tournament, Gaitan was named the best blind footballer by UEFA for his stalwart service to European Football.
The talisman scored five goals in three games at the 2010 World Championships to cruise Spain into the final against Brazil. Spain narrowly 2-0, but Antonio finished again as Top Goal Scorer.