Craig Spence: Are advertisers increasingly using disability to promote their products?
After this year's Super Bowl featured two adverts starring people with an impairment, the IPC's Director of Media and Communications, asks if a new trend is emerging.
04 Feb 2015
Imagen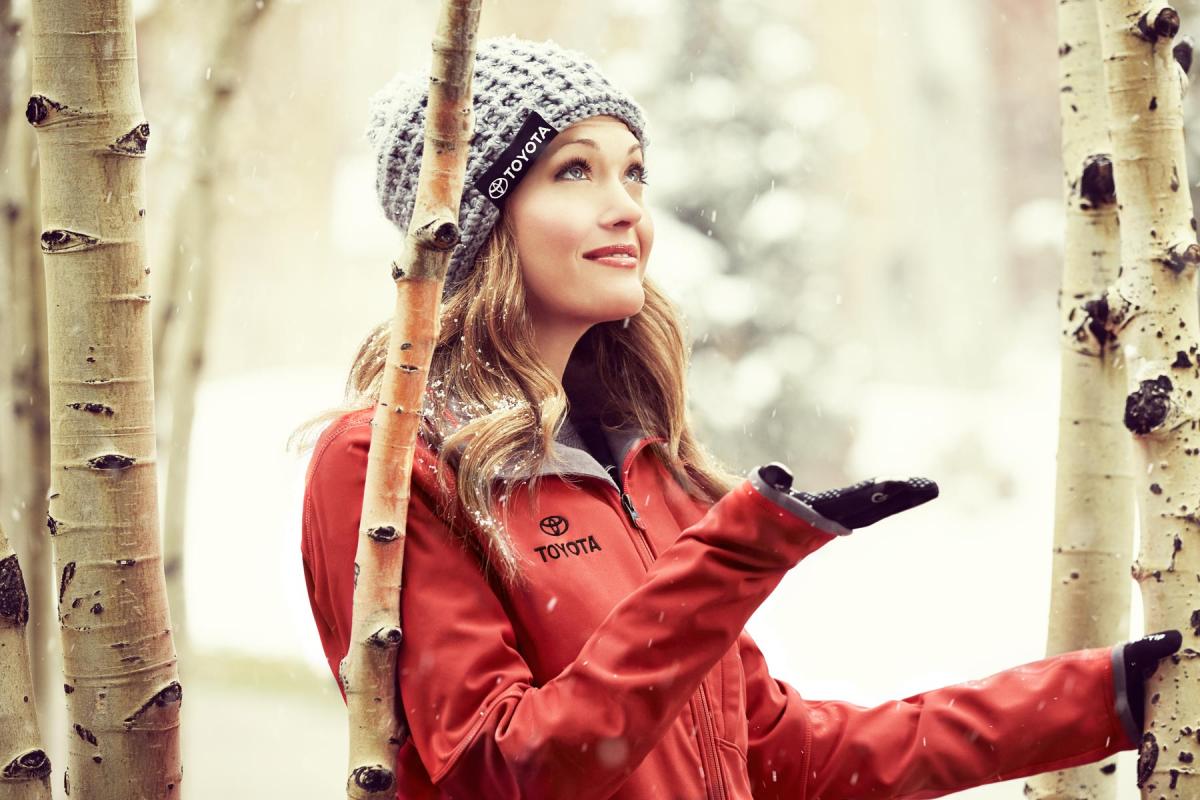 ⒸToyota
By Craig Spence
This is a question I've been asking myself a lot in recent months, especially after a flurry of commercials featuring leading para-athletes, para-sport and people with an impairment appeared on TV.
And, after seeing that two of the commercials that were aired during Sunday's Super Bowl, starred people with an impairment, I think the answer is an overwhelming yes!
For those that didn't see this year's American Football finale - where 30 second adverts cost USD 4.5 million to air and are as talked about as the game itself - para-snowboarder and Sochi 2014 bronze medallist Amy Purdy featured in a spot for Toyota and youngster Braylon O'Neill in an ad for Microsoft titled "Empowering us all".
Historically, advertising campaigns used to be the territory of supermodels, stars of film, TV or able-bodied sport, who were paid a handsome sum to endorse products via TV, radio and billboards.
The only real exception was Aimee Mullins, a US athlete who competed in Atlanta in 1996, who went on to become a fashion model and global ambassador for L'Oreal.
So what has acted as this catalyst that has led to an increase in commercials featuring people with a disability?
Firstly London 2012, the best Paralympic Games ever, created a seismic shift of attitudes towards people with an impairment around the world.
I remember in the lead-up to the Games, research from British broadcaster Channel 4 said that one reason people were reluctant to watch Paralympic sport was because they felt uncomfortable watching athletes run on blades or smash into each other in wheelchairs.
I confess my lovely mum was one of them who used to get so squeamish watching blade runners that she'd cover her eyes.
London 2012 changed all that though.
My mum attended the Games and by the Closing Ceremony was Paralympic sport's biggest fan, who appreciated that running blades or wheelchair basketball chairs were just another piece of sports equipment, just like a pair of football boots in a Premier League match.
Her focus switched from the equipment and the impairment to the amazing abilities of the athletes, and I know she was not alone. Millions of others experienced the same switch too.
Thanks to London 2012, Paralympic sport is now seen as sport, high performance sport that is practiced by some of the world's best athletes.
London 2012 also helped encourage large corporations to realise the benefits of aligning their brand with para-athletes and para-sport.
Samsung were one of the first to do so with their "Sport Doesn't Care" campaign for London 2012 which, to this day, is still one of my favourites, making the hairs on the back of my neck stand up each time I see it.
For me it shows the whole essence of para-sport - the intense training regimes, attention to detail that goes into producing the best possible performance and the desire to win, not just from the athletes but also the coaches too.
The adverts Samsung also did for Sochi 2014 were equally as outstanding and powerful; showcasing not only how their products benefit people with an impairment, but also introducing us all to Keira, an adorable youngster who I now hope has learned to ski!
Although still fairly new, TV commercials featuring para-sport have traditionally only appeared in and around a Paralympic Games. Last year for example prior to Sochi 2014, P&G's created a Paralympic specific "Thank You Mom" spot which left a lump in my throat the first time I saw it.
The biggest shift however is that commercials featuring para-sport and para-athletes are now starting to appear in between the Games, which is sensational news and significant progress.
The Guinness' "Friendship" ad featuring a team of wheelchair basketballers was one of the best of 2013, and this year already Gatorade has won widespread acclaim for its creative featuring NHL players surprising a group of ice sledge hockey players.
In Spain, members of the national para-cycling team star in a new TV campaign which aims to highlight financial services provider Cofidis' commitment to Paralympic sport.
Dutch sprint sensation Marlou van Rhijn, who arguably could be the star of the Rio 2016 Paralympic Games, is already the face of multiple brands, such is her growing profile.
Last year alone she starred in Tag Heuer's "Don't crack under pressure" global campaign and Nike's "Speed of Light".
There are probably many more commercials out there that I haven't seen yet, but the good news is they are increasing in number, especially in the US where I think the NBC's coverage of Sochi 2014 continues to make an impact.
Without doubt though, the best commercial ever created in my view to raise the profile of para-sport is Channel 4's Superhumans campaign for London 2012 which rightly won multiple global awards.
In 30 seconds, that commercial did more to change attitudes towards impairment and para-sport than probably the last 10 years put together.
Channel 4 has continued to lead the way in the UK and recently launched the career of singer and model Viktoria Modesta, a singer who wears prosthesis. Her Lady Gaga-style song Prototype already has five million YouTube views.
Away from TV, large companies are also activating more through para-sport and para-athletes, especially through digital channels.
Ahead of London 2012, Sochi 2014 and Glasgow 2014, BP created some fantastic short videos profiling athletes such as Tatyana McFadden, Richard Whitehead and Stef Reid, whilst Allianz have produced some superb sports explanation videos profiling some of the leading athletes.
Ultimately, what pleases me most about all the commercials is not the airtime our athletes and sports are receiving, that's a bonus, but that in the majority of cases the focus is not disability, but their abilities and how they can empower others.
Para-athletes and those who practice para-sport are finally being seen as sport stars and role models in their own right.
Long may it continue!
Craig Spence is the IPC's Director of Media and Communications.
You can follow him on Twitter @craigspence
Related Images