Imagen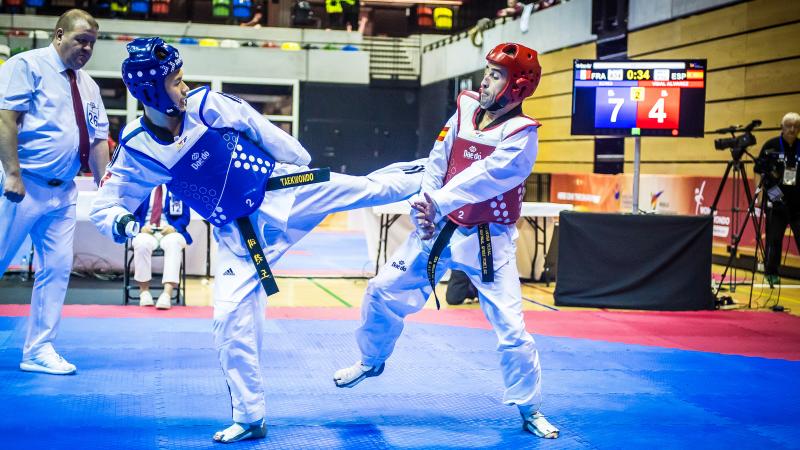 Few fighters are as accomplished in Para taekwondo as France's Bopha Kong. The 37-year-old has captured virtually every title imaginable in the sport, including three World Championships and three European Championships. At the peak of his prowess, the French fighter did not drop a fight in 2018 on his way to an impressive six international tournament titles.
"The one that wins is the best of the best," Kong said. "This achievement is my dream – to be the best in the world. I want to be the most beautiful competitor in the world of taekwondo."
Kong got his start in the sport because he was drawn to the martial arts philosophy after losing his hands in an accident when he was 18. Since then, he has climbed his way to the top of the up to 61 kg K43 division.
He remains the only competitor in the sport to have a title from every continental championship, the IWAS World Games and the World Championships, and remains a medal threat for Tokyo 2020.