Imagen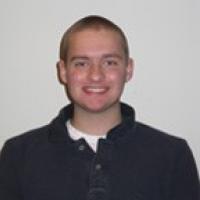 Brian Siemann
Athletics | Nordic Skiing
Biography
Impairment information
Type of Impairment
Spinal Cord Injuries
Origin of Impairment
Acquired
Further personal information
Residence
Champaign, IL, USA
Occupation
Coach, Teacher
Higher education
English Literature - University of Illinois Urbana-Champaign: United States
Sport specific information
When and where did you begin this sport?
He began wheelchair racing at the Mountainside Lightning Wheels club in New Jersey, United States of America.
Why this sport?
He was encouraged to take up wheelchair racing by his high school coach Joe McLaughlin during his freshman year. "He [McLaughlin] said, 'If you're willing to give it a go, I will, too'. So I went out, not knowing what I signed up for."
General interest
Hobbies
Spending time with his dogs. (Instagram profile, 21 Mar 2021; Twitter profile, 08 Mar 2021)
Most influential person in career
His high school coach Joe McLaughlin, and his family. (catholicnews.com, 22 Aug 2012)
Sporting philosophy / motto
"I truly believe in the power of sports in helping people realise that even though you have a disability, you are capable, and there are opportunities and outlets for you. I never want to make someone feel like it's impossible." (thenation.com, 22 Jan 2021)
Ambitions
To compete at the 2020 Paralympic Games in Tokyo. (Twitter profile, 08 Mar 2021; illinois.edu, 11 Oct 2019)
Impairment
He has paraplegia due to complications following his birth as a quadruplet when he suffered spinal shock due to blood loss after a medical error. "My doctor left my umbilical catheter open which caused me to lose a third of the blood in my body." (newyork.cbslocal.com, 02 Nov 2016; tcsnycmarathon.org, 01 Nov 2016; catholicnews.com, 22 Aug 2012)
Other information
SIBLING MARATHON
He is a quadruplet and in 2016 competed in the New York City Marathon with his three sisters Amanda, Maria and Jessica. He raced in the wheelchair division while they ran the course as able-bodied participants. "I've always talked about the sense of accomplishment I get from finishing the New York City Marathon, and I think that's what motivated them to do it. I think for us to do this all together in a sport we never even considered doing when we were younger is a huge highlight in our lives." (runningmagazine.ca, 07 Nov 2016; tcsnycmarathon.org, 01 Nov 2016; teamusa.org, 23 Aug 2012)

FURTHER EDUCATION, TEACHING AND COACHING
He works as a learning disabilities specialist at the University of Illinois Urbana-Champaign in the United States of America, where he previously completed a master's degree in special education. He also works as an athletics coach at the university. (Twitter profile, 08 Mar 2021; disability.illinois.edu, 01 Jul 2020; teamusa.org, 01 Dec 2019; Facebook profile, 21 Sep 2016)
Results
2011 IPC Athletics World Championships (Christchurch, New Zealand)

| Event | Medal | Unit | Date | Rank |
| --- | --- | --- | --- | --- |
| Men's 100 m T53 | | Heat 2 | 2011-01-22 | 5 |
| Men's 4x400 m T54 | | Heat 1 | 2011-01-24 | 2 |
| Men's 200 m T53 | | Heat 1 | 2011-01-25 | 5 |
| Men's 400 m T53 | | Heat 2 | 2011-01-27 | 4 |
| Men's 400 m T53 | | Final | 2011-01-28 | 7 |
| Men's 4x400 m T54 | | Final | 2011-01-29 | 4 |
IPC Athletics World Championships (Lyon, France)

| Event | Medal | Unit | Date | Rank |
| --- | --- | --- | --- | --- |
| Men's 400 m T53 | | Final 1 | 2013-07-21 | 5 |
| Men's 400 m T53 | | Semifinal 2 | 2013-07-21 | 6 |
| Men's 800 m T53 | | Final 1 | 2013-07-22 | 8 |
| Men's 800 m T53 | | Semifinal 1 | 2013-07-22 | 2 |
| Men's 200 m T53 | | Semifinal 2 | 2013-07-23 | 5 |
| Men's 200 m T53 | | Final 1 | 2013-07-24 | 6 |
| Men's 100 m T53 | | Semifinal 2 | 2013-07-25 | 5 |
| Men's 1500 m T54 | | Semifinal 2 | 2013-07-25 | 14 |
| Men's 100 m T53 | | Final 1 | 2013-07-26 | 6 |
| Men's 4x400 m T53/54 | | Semifinal 1 | 2013-07-27 | 6 |
IPC Athletics 2015 World Championships (Doha, Qatar)

| Event | Medal | Unit | Date | Rank |
| --- | --- | --- | --- | --- |
| Men's 1500 m T54 | | Heat 3 | 2015-10-23 | 16 |
| Men's 5000 m T54 | | Heat 1 | 2015-10-25 | 18 |
| Men's 400 m T53 | | Heat 3 | 2015-10-27 | 1 |
| Men's 400 m T53 | | Final 1 | 2015-10-27 | 4 |
| Men's 800 m T53 | | Heat 1 | 2015-10-29 | 1 |
| Men's 800 m T53 | | Final 1 | 2015-10-29 | 4 |
World Para Athletics Championships London 2017 (London, Great Britain)

| Event | Medal | Unit | Date | Rank |
| --- | --- | --- | --- | --- |
| Men's 200 m T53 | | Heat 2 | 2017-07-16 | 4 |
| Men's 1500 m T54 | | Heat 1 | 2017-07-16 | 23 |
| Men's 200 m T53 | | Final 1 | 2017-07-16 | 6 |
| Men's 400 m T53 | | Final 1 | 2017-07-18 | 6 |
| Men's 400 m T53 | | Heat 2 | 2017-07-18 | 6 |
| Men's 800 m T53 | | Heat 1 | 2017-07-19 | 4 |
| Men's 800 m T53 | | Final 1 | 2017-07-20 | 5 |
| Men's 5000 m T54 | | Heat 2 | 2017-07-22 | 8 |
| Men's 5000 m T54 | | Final 1 | 2017-07-23 | 10 |
| Men's 100 m T53 | | Heat 2 | 2017-07-23 | 6 |
| Men's 100 m T53 | | Final 1 | 2017-07-23 | 6 |