Imagen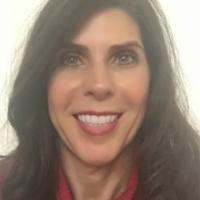 Cheryl Angelelli
Para dance sport | Swimming
Biography
Impairment information
Type of Impairment
Spinal Cord Injuries
Origin of Impairment
Acquired
Further personal information
Family
Husband Shawn Kornoelje
Other names
Cheryl Angelelli-Kornoelje
Residence
Detroit, MI, USA
Occupation
Manager, Model, Motivational Speaker, Public Relations Professional
Higher education
Media and Communications - Oakland University: Rochester Hills, MI, USA
Sport specific information
When and where did you begin this sport?
She represented the United States of America in Para swimming between 1998 and 2011. She retired from the sport in 2013 and then took up Para dance sport the following year.
Why this sport?
She got involved in Para dance sport in October 2014 after seeing an advertisement for the Fred Astaire Dance Studio in West Bloomfield, MI, United States of America. "The joy and the freedom I feel when I am dancing can't be expressed in words. I feel like I am flying or floating across the dance floor. You don't need two working legs to dance, dancing starts in your soul. Looking back now I can say the night of my accident I gained more than I lost. My wheelchair has taken me places and opened doors my legs never would have."
Club / Team
Fred Astaire Dance Studio: West Bloomfield, MI, USA
General interest
Hobbies
Supporting American football team Detroit Lions. (Facebook page, 21 Nov 2019)
Sporting philosophy / motto
"This impairment changed my life, but it's not the end of my life." (wtop.com, 02 Apr 2019)
Awards and honours
She was named Female Amateur Athlete of the Year by the State of Michigan in 2000 and 2003. (usparalympics.org, 05 Feb 2010)

She was inducted into the Michigan Athletes with Disabilities Hall of Fame in 2000. (usparalympics.org, 05 Feb 2010)
Other sports
She represented the United States of America in swimming at three consecutive editions of the Paralympic Games between 2000 and 2008, winning a total of two silver medals and two bronze medals. (SportsDeskOnline, 22 Nov 2019; Facebook page, 21 Nov 2019)
Famous relatives
Her husband Shawn Kornoelje was a coach for the US swimming team at the 2000 Paralympic Games in Sydney. (mobilewomen.org, 26 Mar 2015; tuckerdupree.com, 28 Dec 2012)
Ambitions
To compete at the 2028 Paralympic Games in Los Angeles.(apnews.com, 30 May 2018)
Impairment
She broke the C6 vertebra in her neck after diving into a swimming pool in 1983. She is paralysed from the chest down. "My swim coach had us practising a new racing dive. He put a rope in front of the starting blocks. I jumped higher than I normally would to clear the rope. Instead I hit my head at the bottom of the pool and in an instant my life changed forever." (Facebook page, 21 Nov 2019; mobilewomen.org, 26 Mar 2015)
Other information
OCCUPATION
She works as director of public relations and marketing manager for the Rehabilitation Institute of Michigan at the Detroit Medical Center in the United States of America. She was a patient at the institute following her accident in 1983. (LinkedIn profile, 01 Jan 2019; apnews.com, 30 May 2018, 19 Aug 2018)

PARTNER
Her able-bodied dance partner is Tamerlan Gadirov. (paralympic.org, 01 Oct 2019; candgnews.com, 10 Aug 2016)

OTHER ACTIVITIES
In 2015 she co-founded a dance program called 'Dance Mobility', which offers wheelchair ballroom dancing to adults and children with an impairment at the Fred Astaire Dance Studio in West Bloomfield, MI, United States of America. (abc7chicago.com, 13 Oct 2019; franchising.com, 04 May 2018; fredastaire.com, 02 May 2015)

PARALYMPIC ASPIRATIONS
In 1996 she worked as a freelance journalist at the 1996 Paralympic Games in Atlanta. "It changed my life. It was the first time that I had seen and witnessed this elite level competition for athletes with impairments." (wtop.com, 02 Apr 2019; mobilewomen.org, 26 Mar 2015)

PAGENT QUEEN
In 1991 she was crowned Miss Wheelchair Michigan, and was runner-up in the inaugural Miss Wheelchair America competition in the same year. "Competing in the Miss Wheelchair America pageant was an eye opener. It was the first time I met other women with impairments. These were beautiful, successful women who were business owners, mothers, advocates and athletes." (mobilewomen.org, 26 Mar 2015; usparalympics.org, 05 Feb 2010)
Results
IPC Swimming World Championships Eindhoven 2010 (Eindhoven, Netherlands)

| Event | Medal | Unit | Date | Rank |
| --- | --- | --- | --- | --- |
| Women's 50 m Freestyle S4 | | Final Round | | 4 |
| Women's 100 m Freestyle S4 | | Final Round | | 2 |
| Women's 200 m Freestyle S4 | | Final Round | | 2 |
| Women's 4x50 m Freestyle 20pts | | Heat 1 | | 2 |
| Women's 4x50 m Freestyle 20pts | | Final Round | | 4 |
| Women's 4x50 m Medley 20pts | | Heat 1 | | 4 |
| Women's 50 m Backstroke S4 | | Final Round | | 4 |
IPC Swimming World Championships Mar del Plata 2002 (Mar del Plata, Argentina)

| Event | Medal | Unit | Date | Rank |
| --- | --- | --- | --- | --- |
| Women's 4x50 m Medley 20 pts | | Final Round | | 2 |
| Women's 4x50 m Freestyle 20 pts | | Final Round | | 2 |
| Women's 50 m Butterfly S4 | | Heats (S3-5) | | 4 |
| Women's 50 m Backstroke S4 | | Final Round | | 7 |
| Women's 50 m Backstroke S4 | | Heats | | 6 |
| Women's 200 m Freestyle S4 | | Final Round | | 4 |
| Women's 100 m Freestyle S4 | | Final Round | | 6 |
| Women's 50 m Freestyle S4 | | Final Round | | 5 |
| Women's 50 m Freestyle S4 | | Heats | | 5 |
IPC Swimming World Championships Christchurch 1998 (Christchurch, New Zealand)

| Event | Medal | Unit | Date | Rank |
| --- | --- | --- | --- | --- |
| Women's 100 m Freestyle S5 | | Heats | | 11 |
| Women's 50 m Freestyle S5 | | Heats | | 10 |
2013 IPC Swimming World Championships (Montreal, Canada)

| Event | Medal | Unit | Date | Rank |
| --- | --- | --- | --- | --- |
| Women's 50 m Freestyle S4 | | Heat 1 | 2013-08-12 | 7 |
| Women's 50 m Freestyle S4 | | Final 1 | 2013-08-12 | 7 |
| Women's 50 m Backstroke S4 | | Heat 2 | 2013-08-13 | 9 |
| Women's 4x50 m Freestyle 20pts | | Final 1 | 2013-08-14 | 4 |
| Women's 100 m Freestyle S4 | | Final 1 | 2013-08-15 | 7 |
| Women's 100 m Freestyle S4 | | Heat 1 | 2013-08-15 | 6 |
| Women's 4x50 m Medley 20pts | | Final 1 | 2013-08-16 | 3 |
| Women's 200 m Freestyle S4 | | Heat 1 | 2013-08-16 | 4 |
| Women's 200 m Freestyle S4 | | Final 1 | 2013-08-16 | 4 |