Imagen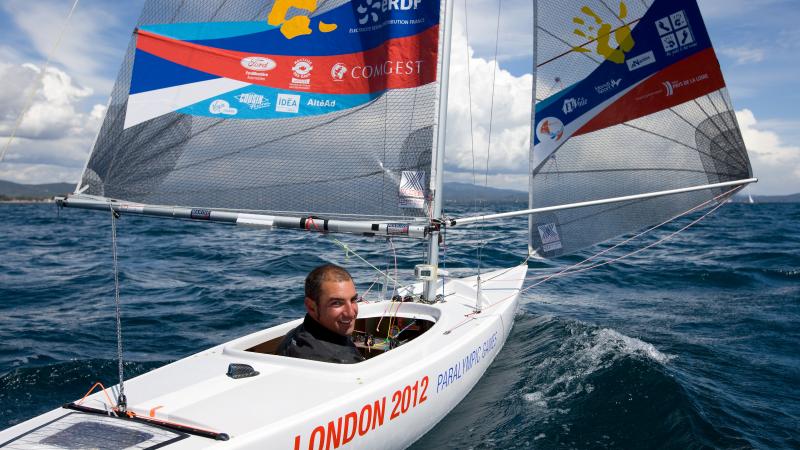 A gold medallist from the Athens 2004 Paralympic Games, Damien Seguin showed he is ready to return to the top of the Paralympic podium at Rio 2016.
The French sailor took Paralympic gold in the 2.4 Norlin OD single-person keelboat at Athens 2004 and in Beijing 2008 but did not medal at London 2012.
But at the 2015 Para Sailing World Championships in Melbourne, Australia, Seguin dominated the early races to lead German rival Heiko Kroeger heading into the 11th and final race. By then, the Frenchman already held a considerable lead in points to clinch the world title and show he is the one to beat in this event at the Rio 2016 Paralympic Games.
Seguin was born without a left hand. At around 10 years old, he witnessed sailing at the Route du Rhum (a yacht race held between Saint Malo, Brittany, France and Pointe-à-Pitre, Guadeloupe, France). From there, he asked his parents for sailing lessons after. It was only in 2002 when he discovered Paralympic sailing. Just two years later, at his first Paralympic Games, he won gold.
Seguin was the flagbearer for France at London 2012. Despite finishing in fourth place at those Games, he found his way back with third in the 2014 World Championships and then gold in 2015, which was his fourth world title.