Imagen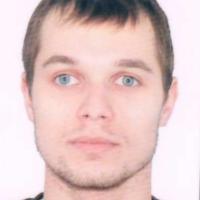 Biography
Impairment information
Type of Impairment
Vision impairment
Classification
S12, SB12, SM12
Further personal information
Languages
Russian, Ukrainian
Higher education
Management - Mariupol State University: Ukraine
Sport specific information
When and where did you begin this sport?
He began swimming at age eight in Mariupol, Ukraine.
Why this sport?
Doctors advised his parents to enrol him in swimming as it would be a good way to keep fit.
Club / Team
Invasport: Donetsk, UKR
Name of coach
Viktor Vangelyev [personal], UKR; Andriy Kaznacheyev [personal], UKR
Training Regime
He has two training sessions a day from Monday to Friday. He does one workout on Saturdays and takes Sundays off.
General interest
Hobbies
Music, audio books. (Athlete, 22 Aug 2019)
Memorable sporting achievement
Setting two world records at the 2013 World Championships in Montreal, QC, Canada. (Athlete, 22 Aug 2019)
Sporting philosophy / motto
"When people ask me if I will be upset if I do not win, I answer that I am not preparing to lose." (qha.com.ua, 28 Sep 2016)
Awards and honours
In 2017 he became an Honoured Citizen in Mariupol, Ukraine. (pr.ua, 26 Jul 2017)

He was presented with the Orders for Courage in Ukraine in recognition of his achievements at the Paralympic Games in 2008, 2012 and 2016. (president.gov.ua, 06 Oct 2016, 17 Sep 2012, 07 Oct 2008)

He holds the title of Honoured Master of Sport in Ukraine. (dsmsu.gov.ua, 28 Dec 2019; Athlete, 22 Aug 2019)
Famous relatives
His wife Yaryna Matlo has represented Ukraine in Para swimming, winning medals at the Paralympic Games in 2008, 2012 and 2016. (dsmsu.gov.ua, 28 Dec 2019; SportsDeskOnline, 22 Aug 2019)
Ambitions
To compete at the 2020 Paralympic Games in Tokyo. (Athlete, 06 Mar 2020)
Impairment
He began losing his vision at age eight. (i24.com.ua, 14 Nov 2013)
Other information
OTHER ACTIVITIES
He has worked as director of the 'Our Home is Mariupol' charity foundation, which takes care of victims of military battles in Ukraine. The organisation also helps people with an impairment and with orphans. (Athlete, 06 Mar 2020)

FURTHER EDUCATION
He graduated in physical education from Donbass State Pedagogical University in Sloviansk, Ukraine. (pr.ua, 26 Jul 2017)
Results
IPC Swimming World Championships Eindhoven 2010 (Eindhoven, Netherlands)

| Event | Medal | Unit | Date | Rank |
| --- | --- | --- | --- | --- |
| Men's 50 m Freestyle S13 | | Final Round | | 6 |
| Men's 100 m Backstroke S13 | | Heat 1 | | 6 |
| Men's 100 m Breaststroke SB13 | | Heat 1 | | 4 |
| Men's 100 m Breaststroke SB13 | | Final Round | | 8 |
| Men's 100 m Butterfly S13 | | Heat 2 | | 3 |
| Men's 100 m Butterfly S13 | | Final Round | | 3 |
| Men's 100 m Freestyle S13 | | Heat 3 | | 2 |
| Men's 100 m Freestyle S13 | | Final Round | | 4 |
| Men's 200 m Individual Medley SM13 | | Heat 2 | | 1 |
| Men's 200 m Individual Medley SM13 | | Final Round | | 4 |
| Men's 400 m Freestyle S13 | | Heat 1 | | 2 |
| Men's 400 m Freestyle S13 | | Final Round | | 3 |
| Men's 4x100 m Freestyle 49pts | | Final Round | | 9999 |
| Men's 4x100 m Medley 49pts | | Final Round | | 2 |
| Men's 50 m Freestyle S13 | | Heat 3 | | 3 |
IPC Swimming World Championships Durban 2006 (Durban, South Africa)

| Event | Medal | Unit | Date | Rank |
| --- | --- | --- | --- | --- |
| Men's 50 m Freestyle S13 | | Final Round | | 5 |
| Men's 50 m Freestyle S13 | | Heats | | 7 |
| Men's 400 m Freestyle S13 | | Final Round | | 2 |
| Men's 400 m Freestyle S13 | | Heats | | 3 |
| Men's 200 m Individual Medley SM13 | | Final Round | | 3 |
| Men's 200 m Individual Medley SM13 | | Heats | | 2 |
| Men's 100 m Freestyle S13 | | Final Round | | 5 |
| Men's 100 m Freestyle S13 | | Heats | | 5 |
| Men's 100 m Butterfly S13 | | Final Round | | 3 |
| Men's 100 m Butterfly S13 | | Heats | | 5 |
| Men's 100 m Backstroke S13 | | Heats | | 5 |
| Men's 100 m Backstroke S13 | | Final Round | | 6 |
2013 IPC Swimming World Championships (Montreal, Canada)

| Event | Medal | Unit | Date | Rank |
| --- | --- | --- | --- | --- |
| Men's 100 m Freestyle S12 | | Heat 2 | 2013-08-12 | 3 |
| Men's 100 m Freestyle S12 | | Final 1 | 2013-08-12 | 3 |
| Men's 100 m Butterfly S12 | | Final 1 | 2013-08-13 | 2 |
| Men's 100 m Butterfly S12 | | Heat 2 | 2013-08-13 | 3 |
| Men's 200 m Individual Medley SM12 | | Heat 1 | 2013-08-14 | 2 |
| Men's 200 m Individual Medley SM12 | | Final 1 | 2013-08-14 | 1 |
| Men's 50 m Freestyle S12 | | Heat 2 | 2013-08-15 | 6 |
| Men's 50 m Freestyle S12 | | Final 1 | 2013-08-15 | 5 |
| Men's 400 m Freestyle S12 | | Final 1 | 2013-08-16 | 1 |
| Men's 100 m Backstroke S12 | | Final 1 | 2013-08-17 | 5 |
2015 IPC Swimming World Championships (Glasgow, Great Britain)

| Event | Medal | Unit | Date | Rank |
| --- | --- | --- | --- | --- |
| Men's 200 m Individual Medley SM13 | | Final 1 | 2015-07-14 | 4 |
| Men's 200 m Individual Medley SM13 | | Heat 1 | 2015-07-14 | 8 |
| Men's 100 m Backstroke S12 | | Heat 1 | 2015-07-15 | 7 |
| Men's 100 m Backstroke S12 | | Final 1 | 2015-07-15 | 7 |
| Men's 400 m Freestyle S13 | | Heat 2 | 2015-07-16 | 8 |
| Men's 400 m Freestyle S13 | | Final 1 | 2015-07-16 | 4 |
| Men's 100 m Freestyle S13 | | Heat 1 | 2015-07-18 | 12 |