Imagen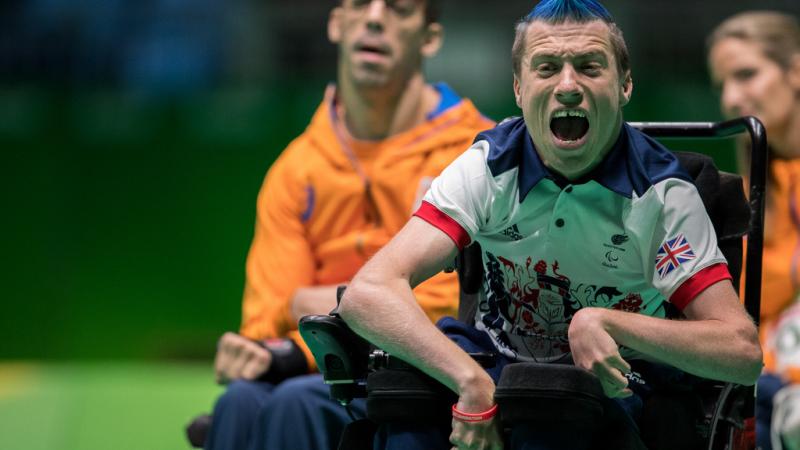 Paralympic champion from Rio 2016, European champion in 2017 and now 2018 world champion – David Smith's "grand slam" of titles puts him on top of the world in the BC1 individual category.
Smith stole the show at his home Worlds in Liverpool by taking an emphatic 7-2 victory over China's Kai Sun for his first individual world gold since 2014.
Smith's domination stems from his gold at the 2016 Paralympics, which finally came after three tries. He beat defending champion Tadtong in the quarter finals and then-world No.1 Perez in the final to pick up his first individual gold.
At the 2017 Europeans, he took down Russia's Mikhail Gutnik in a thrilling tiebreaker that put reaffirmed his No. 1 status.
Smith learned basic boccia skills at six years old and concentrated on the sport in high school. When he made his Paralympic debut at Beijing 2008 aged 19, many realised his potential. He was part of the British team that earned gold in the team BC1-2 event, and it seemed his time would come for individual success at his home Games in London. But it was not meant to be.
Smith entered London 2012 ranked No. 2 in the world and reached the final but suffered a heartbreak loss to long-time Thai rival Pattaya Tadtong.
A year later, he claimed the European title by beating Greece's Panagiotis Soulanis in the gold medal match.
The BC1 category became even tougher, with the likes of Netherlands' Daniel Perez and Tadtong's teammate Witsanu Huadpradit all in the hunt for the 2014 World Championship title. Smith had already graduated university and was able to fully focus on boccia, which helped as he secured the gold with a 9-2 victory over Huadpradit.