Imagen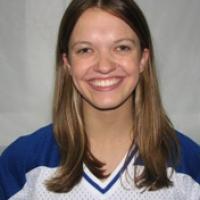 Biography
Impairment information
Origin of Impairment
Congenital
Further personal information
Residence
Colorado Springs, CO, USA
Higher education
Exercise and Health Science - Colorado State University: Fort Collins, CO, USA
Sport specific information
When and where did you begin this sport?
She began competitive swimming at the age of 12.
Why this sport?
Her height was less of a disadvantage in swimming than it was in the other sports she tried at school.
Name of coach
Dave Denniston [national]
Training Regime
She spends around four hours a day in the pool or weight room, six days a week.
General interest
Nicknames
Po, E, E-Po. (usaswimming.org, 15 Aug 2011)
Memorable sporting achievement
Her seven gold medals at the Paralympic Games in Athens, 2004. "Athens, I don't think I can say enough about it," she said. "Never in a million years did I imagine that would happen." (Great Falls Tribune, 03 Sep 2008)
Awards and honours
She was named Swimming World Magazine's 2005 Swimmer of the Year with a Disability. (US Paralympics, 05 Mar 2010)

She was named Individual Sportswoman of the Year for 2005 by the Women's Sports Foundation. (US Paralympics, 05 May 2010)

She won the 2005 ESPY Award for Best Female Athlete with a Disability. (US Paralympics, 05 Mar 2010)

In 2004 she won the U.S. Olympic Committee's Athlete of the Month Award twice, in April and September. (US Paralympics, 05 Mar 2010)


Impairment
She was born with achondroplasia [dwarfism], causing her to have shortened arms and legs. (colstate.edu, 05 Mar 2010)
Results
IPC Swimming World Championships Durban 2006 (Durban, South Africa)

| Event | Medal | Unit | Date | Rank |
| --- | --- | --- | --- | --- |
| Women's 100 m Breaststroke SB7 | | Heats | | 2 |
| Women's 50 m Freestyle S7 | | Heats | | 3 |
| Women's 50 m Freestyle S7 | | Final Round | | 1 |
| Women's 100 m Breaststroke SB7 | | Final Round | | 2 |
| Women's 100 m Freestyle S7 | | Heats | | 2 |
| Women's 100 m Freestyle S7 | | Final Round | | 1 |
| Women's 50 m Butterfly S7 | | Final Round | | 2 |
| Women's 50 m Butterfly S7 | | Heats | | 2 |
| Women's 4x100 m Medley 34 pts | | Final Round | | 1 |
| Women's 4x100 m Freestyle 34 pts | | Final Round | | 1 |
| Women's 400 m Freestyle S7 | | Final Round | | 1 |
| Women's 400 m Freestyle S7 | | Heats | | 1 |
| Women's 200 m Individual Medley SM7 | | Final Round | | 1 |
IPC Swimming World Championships Eindhoven 2010 (Eindhoven, Netherlands)

| Event | Medal | Unit | Date | Rank |
| --- | --- | --- | --- | --- |
| Women's 4x100 m Freestyle 34pts | | Heat 2 | | 2 |
| Women's 4x100 m Freestyle 34pts | | Final Round | | 1 |
| Women's 4x100 m Medley 34pts | | Heat 1 | | 3 |
| Women's 4x100 m Medley 34pts | | Final Round | | 1 |
| Women's 4x50 m Medley 20pts | | Heat 1 | | 4 |
| Women's 50 m Butterfly S7 | | Heat 1 | | 1 |
| Women's 50 m Butterfly S7 | | Final Round | | 2 |
| Women's 50 m Freestyle S7 | | Heat 1 | | 1 |
| Women's 400 m Freestyle S7 | | Final Round | | 2 |
| Women's 400 m Freestyle S7 | | Heat 1 | | 1 |
| Women's 200 m Individual Medley SM7 | | Final Round | | 2 |
| Women's 100 m Breaststroke SB7 | | Heat 1 | | 1 |
| Women's 100 m Breaststroke SB7 | | Final Round | | 1 |
| Women's 100 m Freestyle S7 | | Heat 2 | | 2 |
| Women's 100 m Freestyle S7 | | Final Round | | 2 |
| Women's 200 m Individual Medley SM7 | | Heat 2 | | 1 |
| Women's 50 m Freestyle S7 | | Final Round | | 3 |
IPC Swimming World Championships Christchurch 1998 (Christchurch, New Zealand)

| Event | Medal | Unit | Date | Rank |
| --- | --- | --- | --- | --- |
| Women's 200 m Individual Medley SM6 | | Heats | | 1 |
| Women's 4x50 m Medley Open | | Final Round | | 5 |
| Women's 200 m Individual Medley SM6 | | Final Round | | 1 |
| Women's 50 m Freestyle S6 | | Heats | | 2 |
| Women's 50 m Freestyle S6 | | Final Round | | 1 |
| Women's 50 m Butterfly S6 | | Heats | | 1 |
| Women's 50 m Butterfly S6 | | Final Round | | 1 |
| Women's 100 m Freestyle S6 | | Heats | | 2 |
| Women's 100 m Freestyle S6 | | Final Round | | 3 |
| Women's 4x50 m Freestyle Open | | Final Round | | 1 |
IPC Swimming World Championships Mar del Plata 2002 (Mar del Plata, Argentina)

| Event | Medal | Unit | Date | Rank |
| --- | --- | --- | --- | --- |
| Women's 4x50 m Medley 20 pts | | Final Round | | 2 |
| Women's 200 m Individual Medley SM7 | | Final Round | | 2 |
| Women's 50 m Butterfly S7 | | Final Round | | 2 |
| Women's 50 m Freestyle S7 | | Heats | | 6 |
| Women's 50 m Freestyle S7 | | Final Round | | 7 |
| Women's 100 m Freestyle S7 | | Heats | | 5 |
| Women's 100 m Freestyle S7 | | Final Round | | 5 |
| Women's 100 m Breaststroke SB6 | | Heats | | 1 |
| Women's 100 m Breaststroke SB6 | | Final Round | | 1 |
| Women's 50 m Butterfly S7 | | Heats | | 1 |