Austria's Salcher Seeks Vengence on Kuethai's Mountain
After a string of injuries, the Austrian is ready to get back on top.
13 Dec 2011
Imagen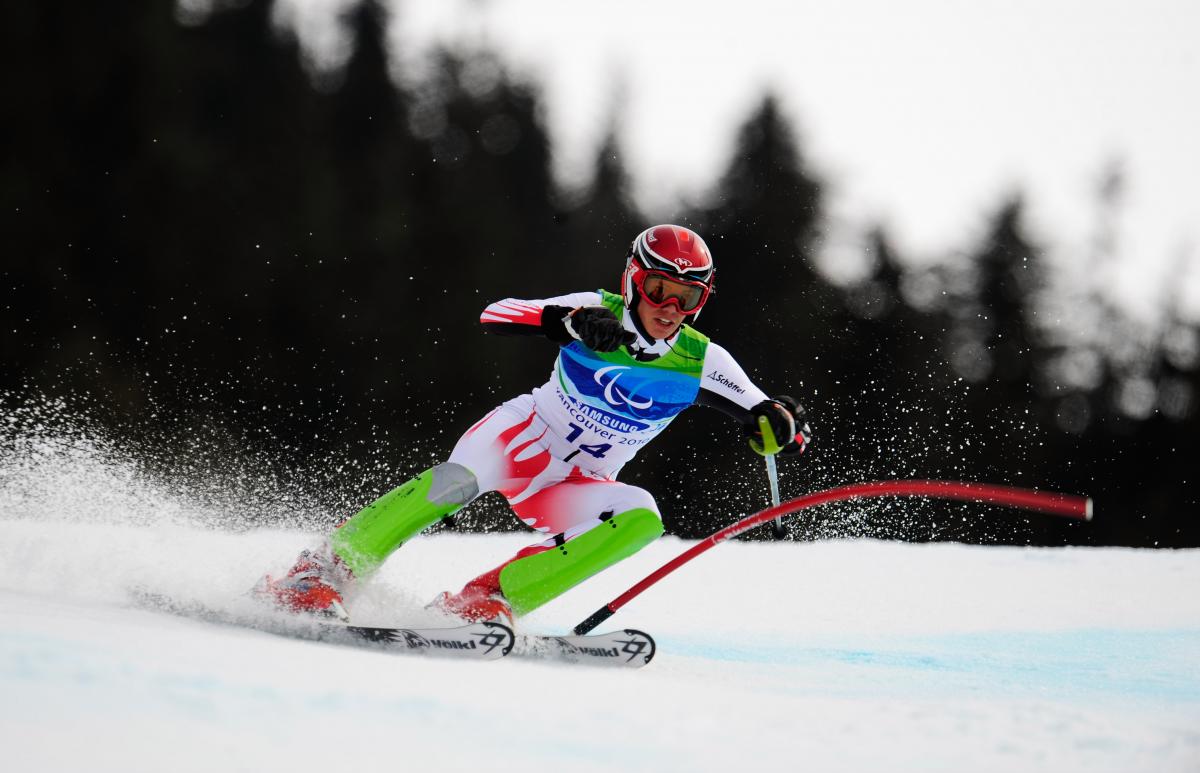 ⒸGetty Images
By IPC
"Many people in Austria don't know what Paralympic Sport is … and I see that as a problem."
Austria's Markus Salcher has an axe to grind at this week's International Paralympic Committee (IPC) Alpine Skiing European Cup event in Kuethai, Austria.
For Salcher, Kuethai is a beast that he has not yet tamed. He has skied on the mountain three times, and on each occasion, he has been injured.
In 2008 he broke a leg. A year later he lost a toe to frostbite in his right foot, which he cannot feel, due to a paralyzing condition called hemiplegia. And in 2010 he tore the flexor tendon in his right foot rendering him unable to take part in the race.
"This year I want to show the mountain that I'm also there and am to be reckoned with," he said. "I want to see to it that I am successful there."
The 20-year-old is an up-and-coming talent, whose biggest achievement to date is coming fifth in the Downhill, ninth in the Super-G and sixth in the Giant Slalom at the 2011 World Championships in Sestriere, Italy.
He has set his targets for this season high, hoping for podium finishes in the Downhill and Super-G events, especially at home.
"I'm especially looking forward to the events in Austria because I haven't yet achieved a home victory in the European Cup, and I want to give everything there so that I'm right on top of podium," he said.
Salcher, who began skiing with his family from the age of three, has adapted his skiing technique to suit his impairment.
"I ski with just one pole. The calf muscle action of my right ankle is paralyzed. I can't feel it properly and my sense of touch is a bit impaired. My right foot is also about four centimeters shorter than the left one," he explained, adding that he finds skiing a lot easier than running, which sometimes gives him lower backache.
Salcher has a busy season ahead, as he juggles training with his university studies. Each week he trains in Tirol until Wednesday and then travels over 350 km to his home in Kärnten to study Media and Communication Studies for the rest of the week.
"It's relatively time-consuming, but skiing is the time of my life and that's why I give up my free time with enthusiasm," he said, adding that he hopes to use his studies, to present Paralympic Sport to a wider audience.
"Many people in Austria don't know what Paralympic Sport is … and I see that as a problem."