Brown Looks to Pick Up Pieces on Range
After settling for silver at the London 2012 Archery test event, Great Britain's Danielle Brown is looking past that at what matters most – the Paralympic Games.
27 May 2012
Imagen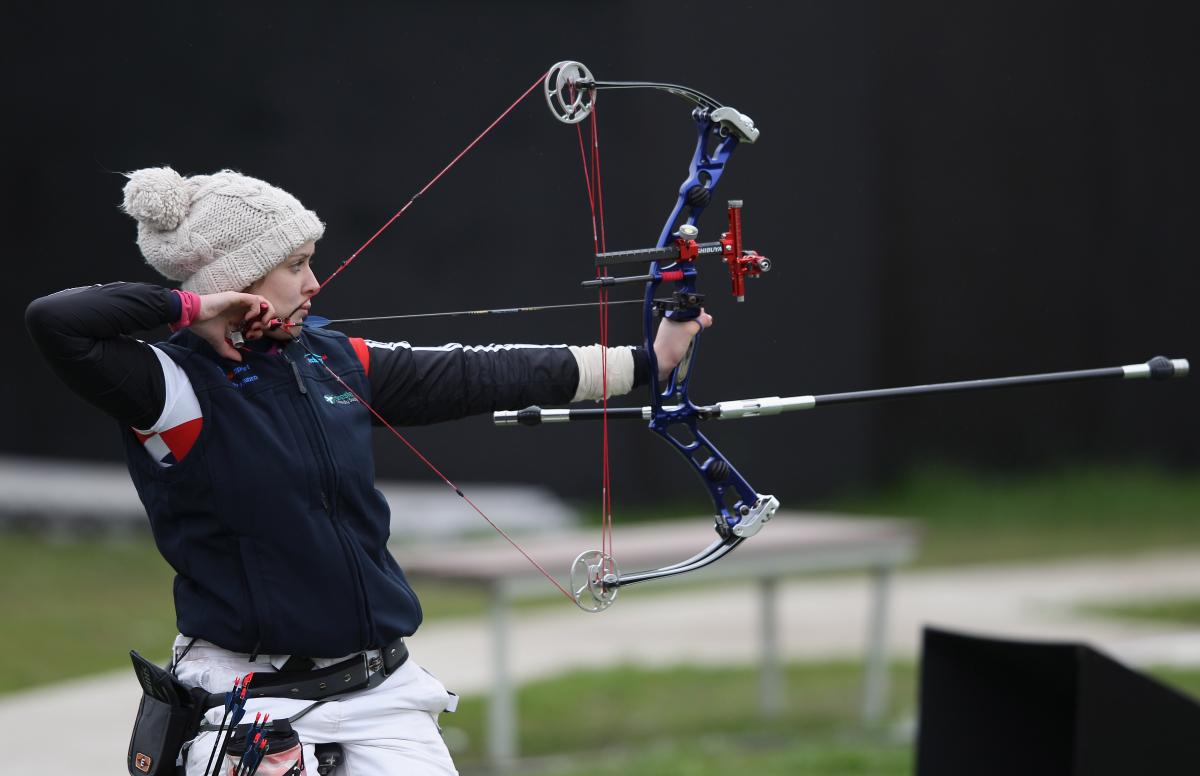 ⒸGetty Images
I shot in the Olympic Stadium in front of 40,000 people and I didn't notice anything."
Danielle Brown of Great Britain is arguably the most well-known Paralympic archer in the world, so when she fell short of first place to Russia's Stepanida Artakhinova in the women's individual compound open at the London 2012 test event in April, a few alarms went off.
Although spectators wondered what was going on with the defending Paralympic champion and IPC Athlete of the Month for July 2011, Brown did not seem too fazed by the result herself.
"Well quite honestly, I didn't really prepare myself for this event," Brown said. "There's no point picking it apart now when we've got the Games coming up."
Though she did go on to pick it apart, which is naturally what most gifted athletes would do.
"I am very disappointed," Brown said. "If at the end of the day it didn't matter to me, I wouldn't do it.
"But it's probably one of the best things that could happen to me. Sometimes I find that losing is better motivation than winning. I am just trying to tell you that it's not going to happen during the Games."
Brown has always suffered from a condition called reflext sympathetic dystrophy (RSD), which results in chronic pain in her feet and affects her ability to stand.
Not that any of that is stopping her on the range.
At Beijing 2008, Brown was just 20 when she won gold in the women's individual compound open in her Games debut.
Now, four years later, Brown believes the only one who can knock her off her throne is herself and her thoughts.
Archery has a strong mental component to it, after all.
"I am my biggest rival," Brown said. "At the end of the day, if I put one down in the middle no one can beat me."
Brown competes in events against able-bodied athletes as well, and she insists the only difference between those and para-events are that the passes are faster because they give Paralympic athletes just a little bit more time to get ready to shoot.
The 24-year-old Yorkshire native is currently the world's No. 1 archer in the women's individual compound open category, and she cannot wait until the British capital is full of the 4,200 Paralympic athletes chasing after their dreams.
She loves the attention, and nothing can faze her.
"I don't really notice it," Brown said of large crowds. "I shot in the Olympic Stadium in front of 40,000 people and I didn't notice anything. I don't notice people when I am shooting. If I am shooting, I am so concentrated on that, I don't notice anything else."
Related Images