Is Canada's Anderson the World's Best?
Just about any Wheelchair Basketball player you ask will say that Canada's Patrick Anderson is one of the best to have ever played the game.
16 Jun 2012
Imagen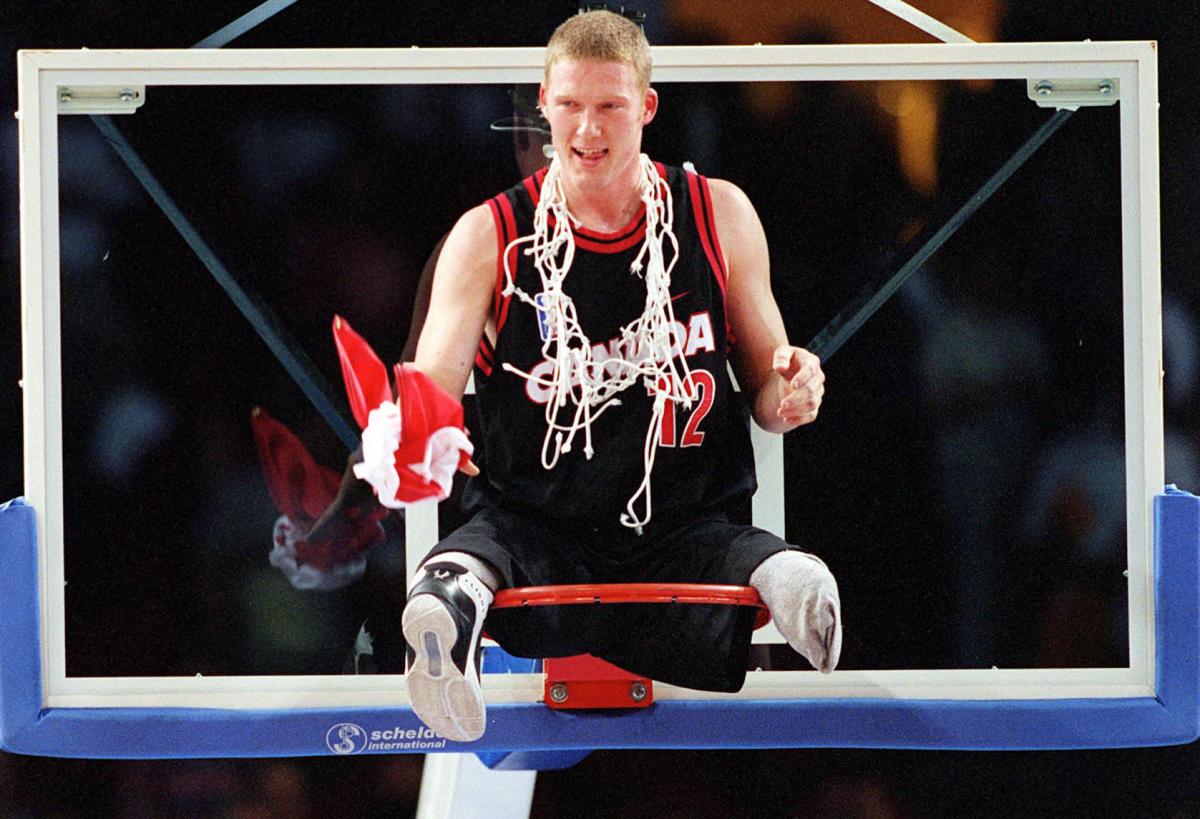 ⒸGetty Images
By IPC
"Patrick Anderson is to our sport what I suppose throughout his heyday Tiger Woods was to golf."
Patrick Anderson has averaged 20.7 points per contest at the Paralympic Games over his Wheelchair Basketball career.
But that is just a number on the stat sheet.
The Canadian – arguably the best player of all-time – has done much more than just shoot baskets to help advance the game of Wheelchair Basketball.
Just ask any of his opponents.
"Patrick Anderson is to our sport what I suppose throughout his heyday Tiger Woods was to golf," USA Wheelchair Basketball captain Paul Schulte said.
"Patrick, he has an all-around game. He can go inside, outside, he has a big body. He's one of those guys that you'd compare to in the NBA that would just be really tall, but still with tremendous ball-handling, scoring and playmaking capabilities.
"He's the all-around player. If you wanted to build a Wheelchair Basketball player out of nothing, you'd build Pat Anderson."
Anderson, who turns 33 exactly one week before the London 2012 Opening Ceremony, returned to the court last year after a three-year hiatus from the game to pursue a career in music.
He will now try to win his third Paralympic gold in London and return Canada to the top of the podium after the team had to settle for silver at the Beijing 2008 Games.
Built for the court
Anderson has been a part of Canada's team since 1997, winning two golds and one silver at the Paralympics, as well as a World Championship title in 2006.
With a tall body and natural tenacity, the Edmonton native was practically made to play Wheelchair Basketball. He took up the sport as a 10-year-old, just a year after losing both of his legs above the knee after being struck by a drunk driver.
"I got lucky, lost both legs at just the right length and grew long arms," Anderson said. "Also, I had generous coaches like Bruce, Jeff, Frog, and others who built into different parts of my game. So I guess I'm well-rounded. My weaknesses are that I pout sometimes and look off teammates sometimes, though not usually at the same time."
He said he tried out Ice Sledge Hockey and Wheelchair Tennis, but that he always preferred the fast-paced, aggressive nature of a summer team sport.
He has more than a decade of experience on the international scene at several Paralympic and Parapan American Games, as well as World and National Championships, and he has been the star of many of those events.
"I try not to let it go to my head, and usually fail," Anderson said of the hype that has been built up around him.
"It's flattering, but honestly, a truly transcendent wheelchair basketball player is coming at some point. Hopefully soon, cause it'll be fun to watch."
An invigorated Anderson will anchor Canada at London 2012, and despite the team not training together all of the time, he was able to lead the squad to an undefeated mark at the Continental Clash in Great Britain earlier this week.
"I've trained a lot on my own over the past year, which has been challenging at times, but it also forced me to formulate a good plan and stick to it," Anderson said after winning the Clash. "It's starting to pay off."
Trying to strike gold
With the help of Bo Hedges, Dave Durepos, Joey Johnson and David Eng, Anderson will have all of the help around him in London to go for gold at the North Greenwich Arena, where the Wheelchair Basketball medal-round games will be held on 8 September.
"We're looking good," Anderson said. "Besides our talent and experience, our captains Bo and Dave have been setting a great example with their training."
The only problem is, USA, Australia and Great Britain will all be fielding some of the most experienced squads they have had in years, making the Wheelchair Basketball competition at London 2012 one of the most talked about ever.
"All three probably have a chance to be even stronger than they were in Beijing," Anderson said. "But I'm far too self-absorbed to think about our competition very much. I really should watch more tape."
With heavy veteran leadership on its side, Canada certainly has all of the tools to knock off those three teams.
The only thing Anderson insists his team falls a bit short on are funny stories on the court from training.
"I'm drawing a blank," Anderson said. "We need to work on that part of our game."
Related Images
Related Videos