Canada's Hallat Wants Podium Finish out of Slalom Season
The amputee Alpine Skiier is still seeking his first medal in the World Cup circuit
21 Dec 2011
Imagen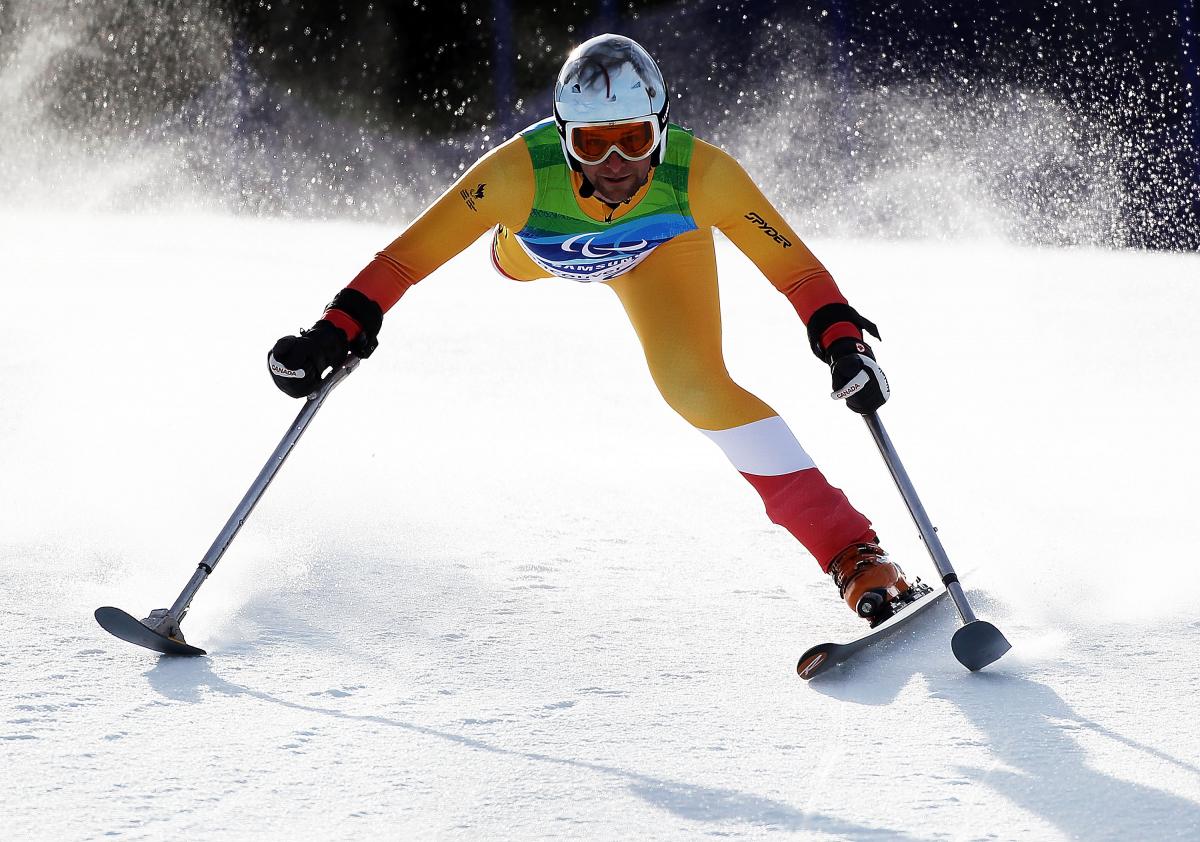 ⒸGetty Images
By IPC
"I have yet to be on a World Cup podium, so that is for me pretty much my only goal at this point."
Canada's Matt Hallat has been training extensively the past months for the current International Paralympic Committee (IPC) Alpine Skiing season, which he hopes will bring him a World Cup win.
He will focus on medalling in the slalom events, which take place in Arta Terme, Italy, on 27 January, in Winter Park, Colorado in the USA, from 8-9 March 2012 and in Panorama, Canada, on 16 March.
"I have yet to be on a World Cup podium, so that is for me pretty much my only goal at this point," Hallat said. "I think I have a chance in slalom if all goes well on the right day."
And Hallat has a pretty clear idea of what the "right day" might look like. In a sport in which snow conditions and slope dynamics can make or break an athlete, he adapts his tactics to suit his disability.
"I think for most one-legged skiers, a steeper start is key," he said. "A flat start by somebody who can not only push the poles, but also skate, might have a bit of an advantage, so a steep start evens things out a little bit.
"For the rest of the hill, I prefer no really long flat sections – a flat section is very difficult for a one-legged skier. I would say medium terrain is kind of ideal. In terms of snow, natural snow is best, but very hard, hard packed."
Hallat is particularly looking forward to the World Cup events in Arta Terme and Panorama.
"I've skied in Arta Terme before and the slalom there is always good," Hallat said. "It has quite a steep start and there's a flat section in the bottom and it's not too long, so I will definitely have a chance there, and also Panorama. I've trained there my entire career and know the hill very well. I'm very comfortable with it.
"It's always pretty hard-packed snow, so I can be very consistent."
Hallat, whose leg was amputated at the age of 5 due to bone cancer, said his main rivals are Australia's Cameron Rahles-Rahbula and Toby Kane, who also have prosthetic legs.
"I'm always looking to compare myself with them because if I can compete with them on any given day, I have the chance to be on the podium," Hallat said.
At the IPC Alpine Skiing NORAM Cup in Copper Mountain, USA, in December, Hallatt finished 4th and 7th in the two Slalom events.