Canada's Joines to Make Comeback after Last Season's Injuries
Paralympic medallist returns to the slopes after three surgeries
30 Dec 2011
Imagen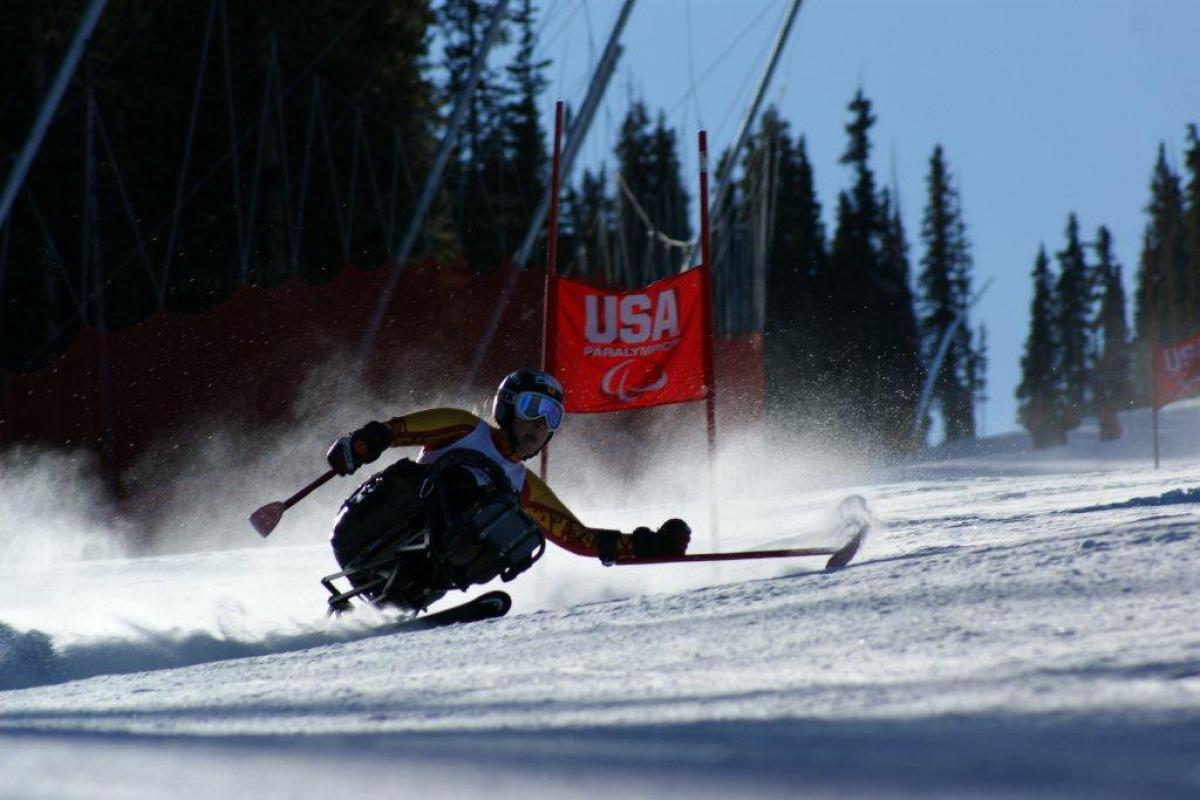 ⒸBrianne Law
By IPC
"I've had a lot of crashes at really high speeds and, as much as anything, it's being able to move on and still put forward the same confidence and effort without the fear of injury in your mind."
Canada's Paralympic medallist Kimberly Joines is returning to competitive skiing after her injuries of last season, which saw her having three surgeries in as many months.
In 2010 Joines tore her shoulder in a skiing accident, broke her hip after falling badly from her wheelchair and had appendicitis, rendering her unable to compete last season.
But if anyone can bounce back, it is Kimberly Joines. The lure of pushing her boundaries on the mountain is just too strong, and even when she exceeds her limits, this does not seem to faze her.
"I just take the knock and keep coming back for more," she laughed.
"I think some people are born with the ability to do this and some people are never able to recover.
"I've had a lot of crashes at really high speeds and, as much as anything, it's being able to move on and still put forward the same confidence and effort without the fear of injury in your mind."
So far the season has started well with three first place finishes in the Slalom and Giant Slalom events at the NORAM Cup in Copper Mountain in December 2011.
Joines makes it sound easy. She admits she was born without this innate sense of fear that most other people have.
After she broke her back snowboarding in March 2000, she was back on a sit ski within months. Many people would have shied away from the place that put them in a wheelchair. But it was going to take more than losing the use of her legs to keep Kimberly Joines off the slopes.
This season, the 30-year-old says she is back on form.
"I'm finally feeling like my old self again.
"I think I still need to get back into the swing of things as far as racing goes, but my body finally feels like it's close to good," she said.
Her plan this winter is to get right back where she was before her injuries: on the podium.
"When I was at the top of my game, I was usually in the top three, so being on the podium is my only goal."
The female sit ski category is very strong. Joines will face stiff competition from USA's Paralympic gold medallist Alana Nichols.
But the real challenge may come from younger upcoming talent, like Germany's Anna Schaffelhuber, who, aged just 18, could pose a real threat to Joines' podium aspirations.
"The level of competition is increasing all the time, which challenges me to keep upping the stakes as well," she said.
Though she may invest all her energy into being at the top of the IPC Alpine Skiing ranking list, at heart, Joines is not a spandex-wearing ski-racer. Her real passion is – and has always been - free-riding.
Though it may take her more effort to dig herself out of ditches, she feels much more at home dodging trees and rocks. She likes the soft now, and admits that the icy conditions in ski-racing can be more challenging.
"I live in Roslind, BC which has one of the best free-riding mountains in the world. When I'm at home, I'm usually not race training, I'm usually on powder and off in the bushes and that sort of thing," Joines said.