Canada's teen talent set to up his game at Defi sportif
As the football 7-a-side competition at the Defi sportif AlterGo international tournament kicks off in in Montreal, Canada, all eyes will be on Canada's 15-year-old player Sam Charron.
24 Apr 2013
Imagen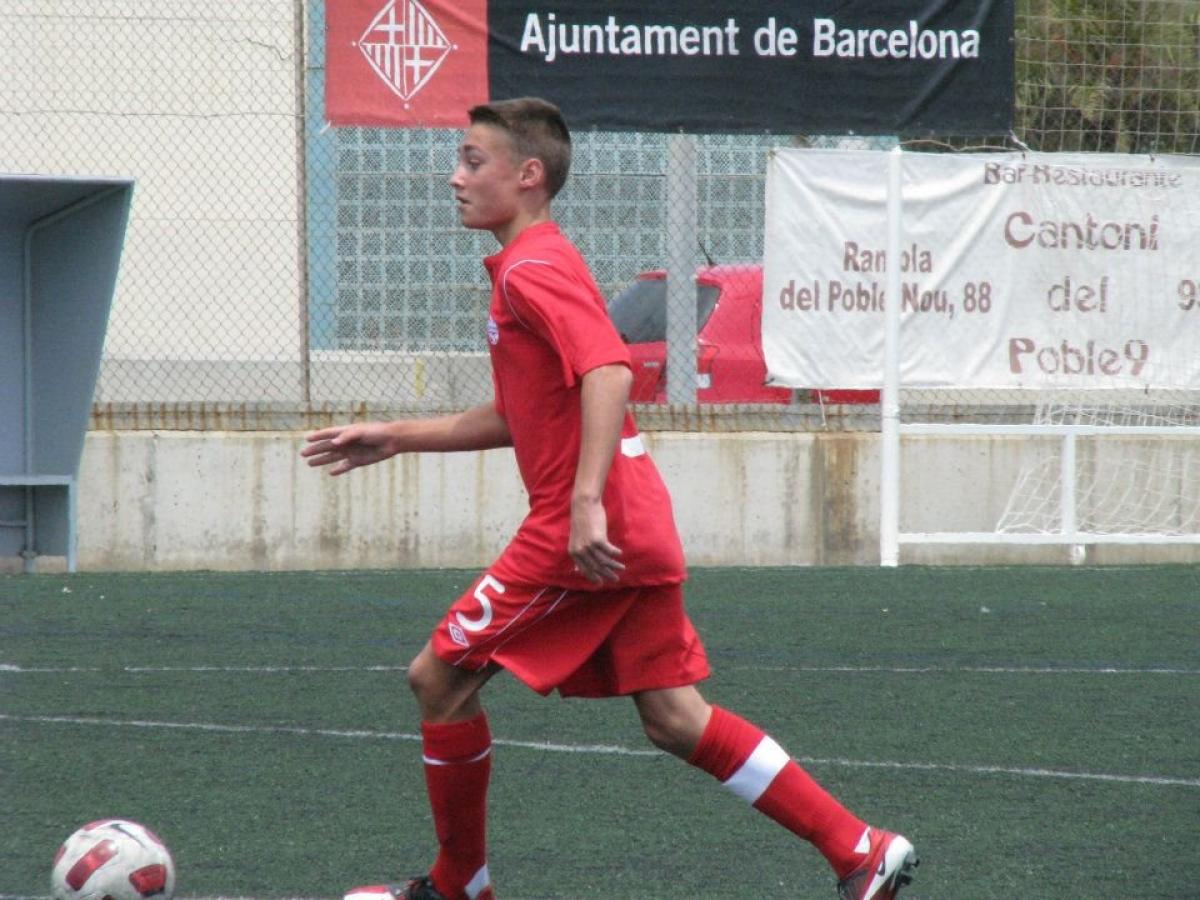 ⒸSoccer Canada
By Tom Bestwick
"I don't want to disappoint him so I will persist until I achieve what my coach thinks I am capable of attaining."
For one particular teenager, this week heralds another milestone.
Canada's 15-year-old football 7-a-side player, Sam Charron, will step into action as the Défi sportif AlterGo international tournament begins in Montreal, Canada, on Wednesday (24 April).
He will be looking to emulate the success he first tasted back in Barcelona, Spain, last year, in his first tournament, where he picked up the prestigious MVP (Most Valuable Player) award in his debut tournament.
"[It felt] like it wasn't real, with me being as young as I was made it even greater and pushed me harder," he said.
Charron has been a part of the international set-up ever since he was referred to the national team by his club the Gloucester Hornets at a training camp in Ottawa aged 13, and he looks back at that moment with fond memories: "It felt great because at the time, I didn't know about this team and with all the obstacles I had to overcome, it showed me that I'm not alone and I could compete at that level."
Future potential
The Head Coach of the Canadian football 7-a-side team, Drew Ferguson, has worked hard to recruit the very best over the years, and he believes the player he spotted in Ottawa two years ago has a bright future ahead.
"Sam has a great understanding of the game, and technically, he is very strong." Ferguson said. "He has a very good attitude to the game and the program. Once he gets bigger and stronger he has the potential to be one of the best CP7 players in the world, and I see him as being a leader of this team in the near future."
At such a young age, Charron is already laying down the foundations to one day lead his nation.
"I feel honoured that [Drew Ferguson] thinks I am captain material and I don't want to disappoint him so I will persist until I achieve what my coach thinks I am capable of attaining."
On Wednesday, Charron will have the chance to break further waves in the game. His eyes are firmly fixed on helping Canada to play to their full potential, as heavy weights like England, Argentina and Australia head to Montreal.
All three teams are currently ranked higher then Canada, but despite this Charron is only thinking of winning this tournament. This will also be the first occasion for him to perform in front of the people that have supported him since he started taking the sport seriously as a 9 year old.
"When I was born I had mild cerebral palsy on my right side and I had to do a lot of physio. There was a lot of bullying when I was younger but my friends and family stayed by my side, and this is why I'm here right now. It's because of them." Charron said.
"I feel like I will get an extra boost from the crowd and I also feel a little pressured to perform better in front of my friends, my family and my team, but we have a great chance to win this tournament if we work together and incorporate what we've learned in our training camps.
"Anything can happen."
Competing with able-bodied elite
Charron, who can also speak French as well as English, harbours hopes of one day playing in the MLS (Major League Soccer) with the Montreal Impact. As well as playing for his country, Charron also continues to play club football for the Gloucester Hornets in Ottawa, an able-bodied side.
Only a small pool of Paralympians have gone on to mix it with the able-bodied elite, and Canada's little gem hopes he can write himself into the history books and realise his dream.
"I will work as hard as I can to reach this goal. I haven't been scouted because my team is unfortunately regional and you need to be in the OYSL (Ontario Youth Soccer League) for scouts to look at you.
"I know that one of our players in the Paralympics team has played in the MLS before and hopefully I can do the same.
"Just knowing that another Paralympian did it gives me more of an edge to try and do the same."