Compromise Not an Option for Schmitter
On the eve of his final race day before the London 2012 Paralympic Games, Dutchman Thierry Schmitter is confident and focused about his medal chances.
20 Jun 2012
Imagen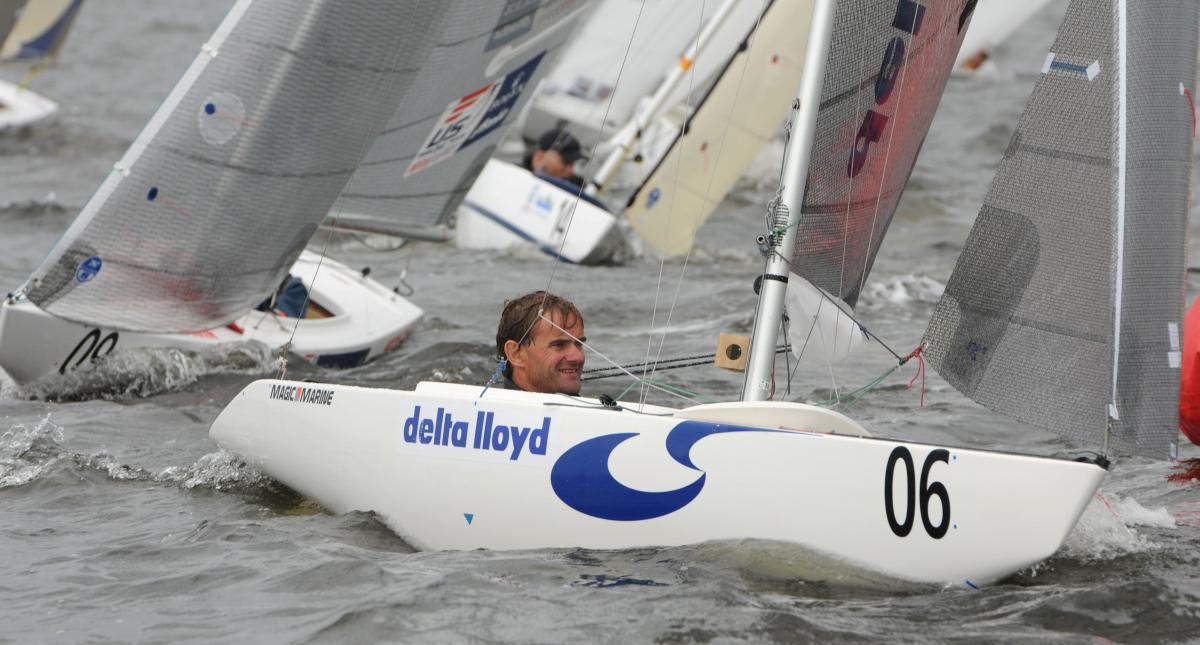 ⒸIFDS
By IPC
"It's not only Sailing that's important in life, there are also other things, like family and work."
After taking bronze at Athens 2004 and coming a disappointing fifth at Beijing 2008, the Netherlands' Thierry Schmitter has bounced back to become one of the favourites for the Sailing single-person keelboat podium at this summer's Paralympics.
The 2.4mR sailor came second at the 2012 ISDF Sailing World Championships, having won gold the previous three years.
So far in the 2012 ISAF Sailing World Cup series, Schmitter has won three regattas in Majorca, Spain; Medemblik, the Netherlands; and the Sail for Gold Regatta in Weymouth and Portland, Great Britain.
With one race to go on Wednesday (20 June) for the final regatta in the world cup series – the Kieler Woche - he is in second place.
But he is taking his recent successes in his stride.
"The pressure is maybe more now, because people are expecting more from me because of the results of the last few years. I hope that with the maturity that I have, that I can put that aside and not take that in the boat," said Schmitter, who works at the European Patent Office when he is not in his boat.
Sailing at London 2012 is not ticketed, which means spectators can line the shores free of charge to watch him from 1-6 September.
Though Schmitter in a good position going into the Games, he is keen not to slip into complacency.
"To be confident in yourself is always good, but you should also not forget to be a little bit, what I call 'humble' – to always ask yourself if you prepare enough, if you are in good shape.
"Being confident should not let you stop asking yourself questions about your preparation and performance. It's a balance."
With more than 10 years of experience in the 2.4mR class, Schmitter hopes he has what it takes to beat his toughest rivals, who are likely to be Great Britain's Helena Lucas and France's Damien Seguin, who beat him at this year's World Championships and is leading the regatta at the Kieler Woche.
On the one hand, Schmitter is extremely focused, but he also manages to keep things in perspective.
"I'm not a person who is looking for compromise," he said. "If you want to reach the top, compromise isn't a good starting point.
"It's not only Sailing that's important in life, there are also other things, like family and work."
Although he seems balanced and fairly laid back, there is a wild side to Schmitter, and he admits that he relishes the rough seas.
"I like it when conditions are rough. That is something that suits me," said Schmitter. "I'm somebody who likes to be outside in the nature, but still being independent.
"When it starts to get rough, you have to react on certain conditions, and this is where I love to play a little bit with the nature. This is also where you reach your personal, physical and psychological limit."
Previously, Schmitter was a mountain climber before a fall caused a spinal-cord injury.
The climbing accident did not extinguish this inner need to push his limits, though, which he says is in his genes.
"It's a need," he explained. "I'm not so happy when I'm in four walls and an office for too long. I've got the need to go outside and that's something that's quite deeply anchored in my character."
Schmitter might just get some wild waters at the Paralympics. As Weymouth faces open seas, it has built up a reputation for being quite breezy when it gets the brunt of Atlantic weather fronts.
"In Weymouth, it's the perfect wind condition, it's quite all-round. It can be sunny, but it can also be quite stormy, so it's more what you call all-round conditions," Schmitter said.
Related Images