Efthymios Kalaras makes Greek history at Sochi 2014 Paralympics
The alpine skier was the only representative of his country in Sochi and the first to compete in both a Summer and Winter Paralympics.
25 Mar 2014
Imagen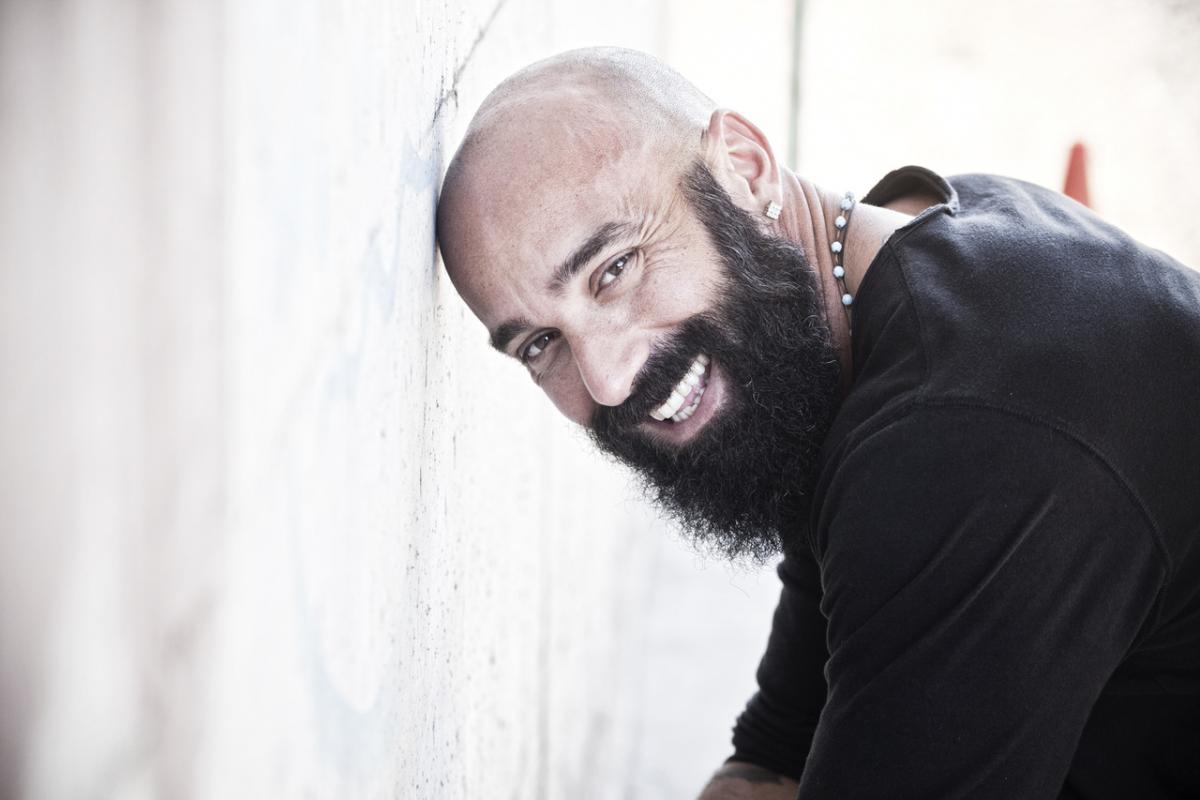 ⒸNPC Greece
By Justin A. Rice | For the IPC
"When you are disabled maybe you are miserable. Maybe you are unhappy. So maybe they see me on the television and say 'I can do it. If he can do it, I can do it.'"
From the stadion races at the original Olympiads to wrestling in both ancient and modern times, Greeks conjure many Olympic and Paralympic images from a wide range of sports.
Skiing, however, is not typically one of those sports.
That is why the sight of Greek Paralympic sit-skier Efthymios Kalaras finishing the men's giant slalom sitting event at the Sochi 2014 Paralympic Winter Games received such a large applause from the crowd at the Rosa Khutor Alpine Centre on 15 March.
The ovation was more out of appreciation of the fact that Kalaras managed to finish the course rather than his time, 1:05.86, which was dead last going into the event's final run.
Kalaras finished the giant slalom event with a combined time of 1:44.83. While his time was 30.73 seconds slower than gold medallist Christoph Kunz of Switzerland, that result was a major accomplishment considering the silver medallist in the discus F54 at the Athens 2004 Paralympics only took up sit-skiing three years ago and has only been racing competitively on the international stage for one year.
"I feel very lucky and happy that I'm here only and representing my country," the 37-year-old said a day before the slalom event. "Even if I am not among the top athletes it's a good advertisement for my country and me."
Greek history
Kalaras was the only athlete representing Greece at the Sochi 2014 Paralympics, and he is the first Greek athlete to perform in both the Summer and Winter Paralympics. He called the opportunity to carry the Greek flag in the Opening Ceremony at Fisht Stadium the best moment of his life.
"This is a very good promotion for me," he said. "I understand that it is very difficult so I am very proud."
Kalaras, who was paralysed from the chest down in a motorcycle accident 20 years ago, first got the idea to try ski skiing while in Bulgaria three years ago with his girlfriend at the time. They went to a skiing resort so she could learn to snowboard.
"I was jealous, I said 'I want to do that,'" said Kalaras, who added that he has no plans to return to discus.
The experience prompted him do some research online, where he learned about sit skiing in Norway. He tried it shortly afterward and fell in love with the sport.
"I liked it so I bought it," he said of his mono ski apparatus. "Because it's difficult in Greece to rent something like this you have to buy it.
"I never tried before my accident. I tried to ski three years ago for the first time and now I'm here and I'm happy."
'Let's do it together'
When he first started skiing three years ago he said he used to fall down every three metres.
And going from the top of his game in discus to starting from scratch in skiing has not been easy to take when you are a born competitor like Kalaras.
"I was first in the world when I did the summer Paralympics and now maybe I'm last," he said. "So maybe in another two years I will do better because I have the mind to continue this."
Since Greek ski resorts only have about two months of snow a year, Kalaras trains in Austria, mostly without formal coaching. So being at the Paralympics also gave him the opportunity to pick the brains of other sit-skiers.
"I ask them (about skiing) and many athletes are very kind and they tell me," he said before noting that not all of his competitors are so forthcoming. "Don't worry, I can understand that. It's good. Maybe they are afraid."
Mostly, Kalaras wants to show people with an impairment in his home country that they do not have to be afraid to try new things.
"When you are disabled maybe you are miserable," he said. "Maybe you are unhappy. So maybe they see me on the television and say 'I can do it. If he can do it, I can do it.'
"Let's do it together."
Related Images