If you can race here, you can race in Sochi
Australian Skiers Melissa Perrine and Jessica Gallagher reflect on the warm conditions and racing on home soil at the IPC Alpine Skiing World Cup in Thredbo.
04 Sep 2013
Imagen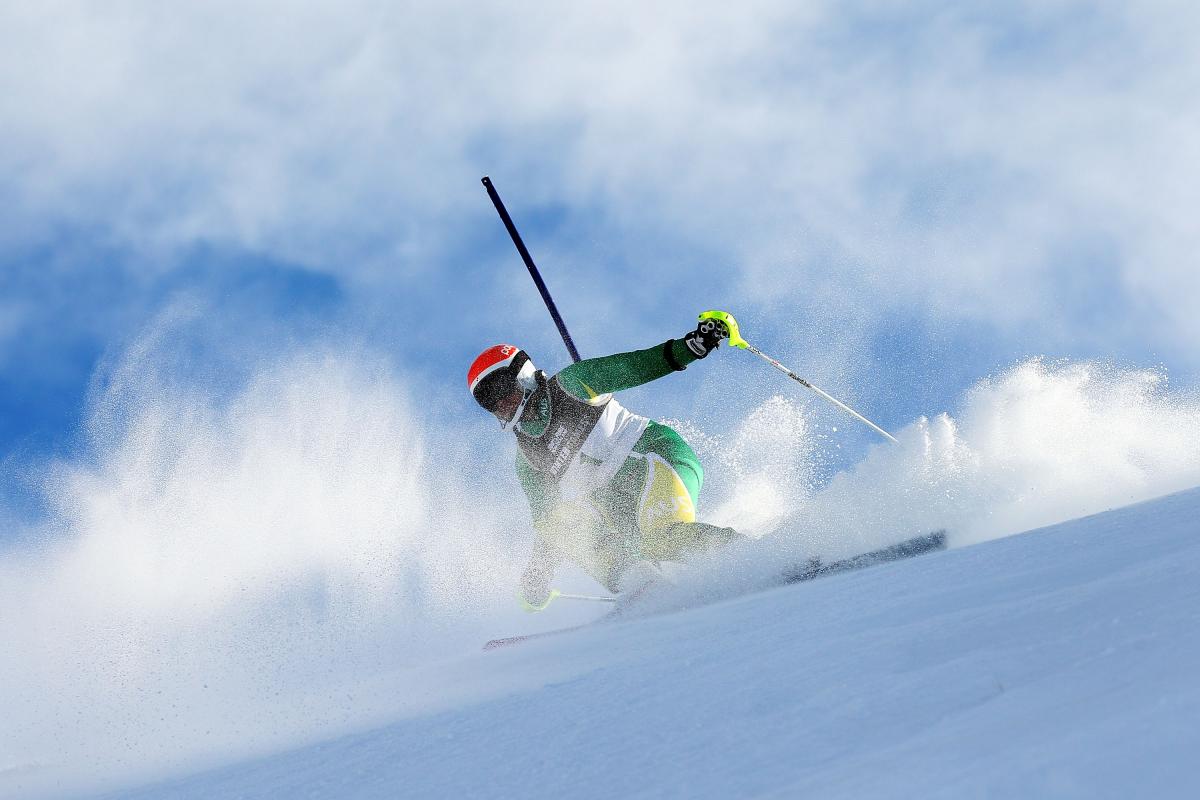 ⒸGetty Images
By IPC
"This event is a significant milestone for winter sport in Australia and in particular, Paralympic winter sport"
This week, the IPC Alpine Skiing World Cup circuit is in Australia for the very first time.
For natives Jessica Gallagher and Melissa Perrine, it's business as usual. The only difference between this and any other major event are more family, fewer frequent flier miles and a few advance runs on the course.
Not that they're keeping track.
"I think the only home advantage is that this is where we train," Gallagher said. "We know the resort. We know the runs. We know the people around."
That knowledge is already paying dividends, including a silver medal in Tuesday's giant slalom for her and her new guide Christian Geiger. Perrine finished fifth in the giant slalom after not finishing the course on day one.
"Christian and I are getting better with every run and we know what the things are we need to work on," Gallagher said. "Our connection was so much better today than it has been and it was pretty evident in the results and the times we were able to do."
Throw in a pair of gold medals for fellow Australian Mitch Gourley in the men's standing division, a silver and gold medal for Cameron Rahles-Rahbula and a bronze medal for Victoria Pendergast and you have a health medal haul for the home country over the first three days of competition which ends on Thursday (5 September).
Thredbo, the host resort which sits 500km south of Sydney is home to just 477 permanent residents. It's the area's first major international ski event since an FIS World Cup race in 1989.
"This event is a significant milestone for winter sport in Australia and in particular, Paralympic winter sport," Gallagher said. "Not only do we get an event on home soil, but we get to showcase what Paralympic winter sport is about in our home country."
There's no questioning the passion, or the spirit of a nation that has participated at every Paralympic Winter Games since its inception in 1976. Australia has won a total of 28 medals over that span, including 11 gold.
Gallagher became the first woman in Australian history to medal at the Paralympic Winter Games, winning a bronze medal in the vision-impaired slalom four years ago. She also was a member of the country's Paralympic team in track and field.
But winning on home soil? That's new to her.
"I've got family and friends here so for them to be able to see you race and see what you spend so much of your life doing. They see all of the sacrifices and challenges that get thrown upon you and to actually see it first hand as opposed to hearing about it on the phone is really exciting."
Perrine became the first woman from her country to medal at the IPC World Alpine Skiing Championships, winning a silver medal in 2011. She is a World Cup slalom bronze medallist and hopes to compete in her second Paralympic Winter Games in Sochi.
Figuring out a way to medal this week would be just as sweet.
"It would be amazing if I could win a medal on home soil. It's a once in a lifetime, once in a ski career experience. To be able to win a medal in a World Cup event in Australia would be amazing."
Even if she doesn't, one of the challenges Thredbo presents should help Australia in the months ahead. Seasonally speaking, the weather is getting warmer, not colder. With temperatures hovering around 10-15 degrees, the course could simulate that of the Paralympic Winter Games in Sochi.
"Sochi is down on the water and it can get quite soft," Perinne notes. "If you can race here, you can race in Sochi."