Josh Dueck Hopes Recent Fame Will Raise Profile of Para-Skiing
Canada's Dueck has become a household name after becoming the first sit-skier to perform a back-flip.
23 Feb 2012
Imagen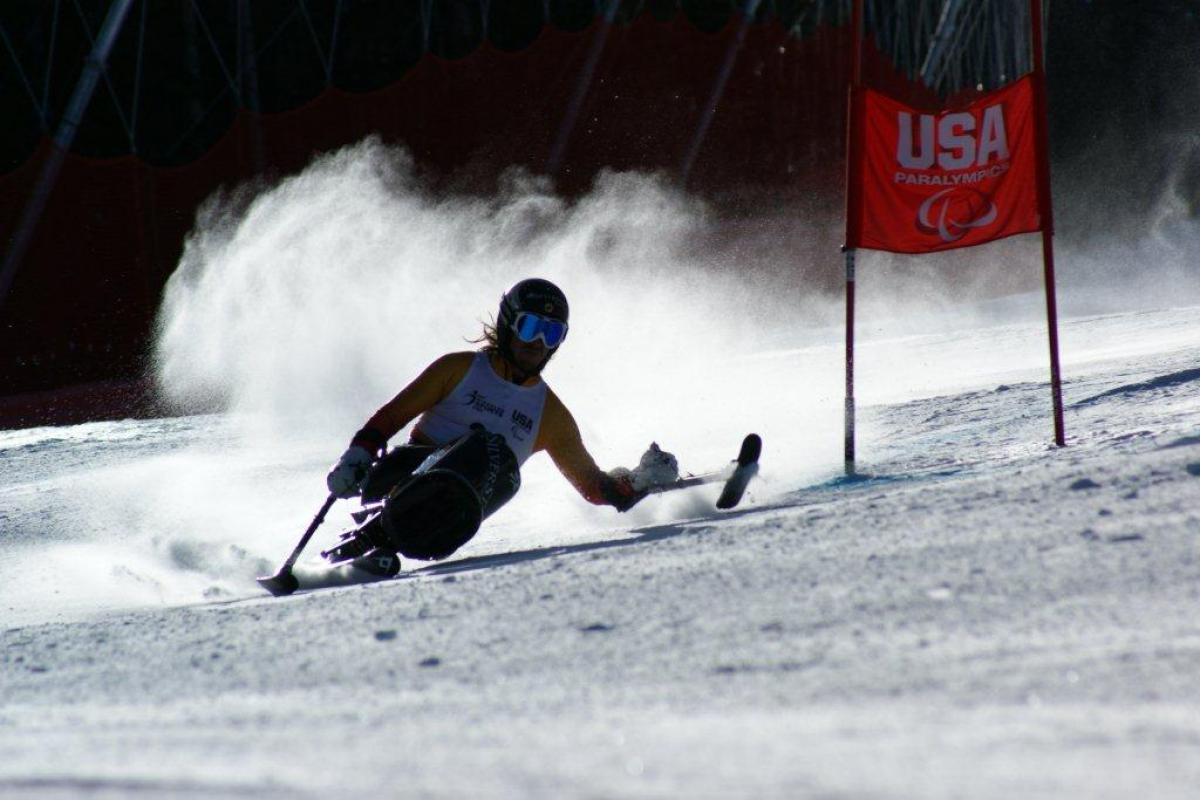 ⒸBrianne Law
By IPC
"I just hope it brings attention to the sport and what all the athletes are doing right now."
The last few weeks have been a rollercoaster ride for Canada's Alpine Skier Josh Dueck.
The Paralympic medallist shot to fame after a YouTube clip showing him becoming the first sit-skier to perform a back flip went viral in a matter of days clocking up almost 700,000 views.
Dueck himself describes the past weeks as a "media frenzy".
To top it all off, he won three gold medals at the International Paralympic Committee (IPC) Alpine Skiing NORAM Cup in Kimberley, Canada, last week (16-17 February).
Dueck has always been a ski junkie. In 2004 whilst working as a freestyle ski coach in Vernon, Canada, he went too fast on a jump, overshot the landing hill and broke his back, paralyzing him from the waist down.
As he was lying in hospital recovering, one of the first things on his mind was whether it would be possible to do a back flip on a sit ski.
The idea got side-lined for a few years as Dueck concentrated on ski-racing, winning silver in the men's Slalom Sitting at the Vancouver 2010 Paralympic Winter Games.
"After the Paralympics, I decided to re-focus my energy onto free-riding. I started working with Salomon Free Ski TV and we did a documentary about the Freedom Chair and just started really building that momentum to do the back-flip," Dueck told paralympic.org.
Together with professional jump builders, Dueck planned the back-flip with military precision, until he felt ready and the snow conditions were right.
In the film, the 31-year-old makes the back-flip look very easy, but he admits that it took a lot of inner-strength to go through with it.
"Emotionally it was a huge build up to do a back flip on the snow - to come back and attempt a trick that had caused me so much grief in my life at the time. It had literally paralysed me."
By the time he got to the jump, Dueck says he felt totally prepared, and surprisingly very calm. It was only after the jump, when the adrenalin had receded, that it hit him.
"At the time, there wasn't a lot of stress or emotion attached to the action of it, but when I came off the mountain I was drained for three days. For me that was a huge indicator that there was a lot of emotions building up to it, and to actually achieve such a long-standing goal is phenomenal. Absolutely the highlight of my life."
After releasing a video of the backflip on 6 February, it went viral within a matter of days launching him into the media spotlight and landing him on shows like The Ellen DeGeneres Show, a high profile US talk-show.
At the IPC Alpine Skiing NORAM Cup competition in Kimberley, Canada in mid-February, Dueck said media presence had markedly increased.
"I didn't think it would be as crazy as it has been, but I'm sure it'll continue in some way," said Dueck, who won three gold medals in Kimberley.
"I just hope it brings attention to the sport and what all the athletes are doing right now."
In March, Dueck will make his World Cup debut for this season, having missed the European leg to compete in the X-Games, where he took bronze in Mono Skier X.
Always one to push the boundaries and work outside his comfort zones, Josh has been training hard in the Super G and Giant Slalom – the two races he finds technically the most challenging.
"Honestly, I find Giant Slalom the most intimidating because it's the quickest movement really and you're picking up a lot of speed. I think the best Giant Slalom racer is the best racer on the market for sure," he said.
Dueck will be going head-to-head with the likes of Switzerland's Christoph Kunz and Japan's Taiki Morii at the World Cup, who are both on top form this season. He is confident, however, that his training from Alpine Canada will stand him in good stead.
With the legacy of the Vancouver 2010 Paralympic Winter Games, Dueck says that new talent is also starting to emerge. One of Dueck's new rivals is his teammate, 25-year-old Caleb Brousseau, who picked up two silvers in Downhill and two bronze in Super G at last week's IPC Alpine Skiing NORAM Cup
"He's hustling me every day in training. He's close if not faster than me in training, so that's humbling for me and exciting to see what he brings to the world cup," said Dueck.
Related Images