Newcomer Mezik Aims to Defeat 'Grandpa' Murray
Though he has never met him in competition, Slovakia's Robert Mezik thinks he has what it takes to beat Great Britain's world number one BC2 Boccia player, Nigel Murray.
13 May 2012
Imagen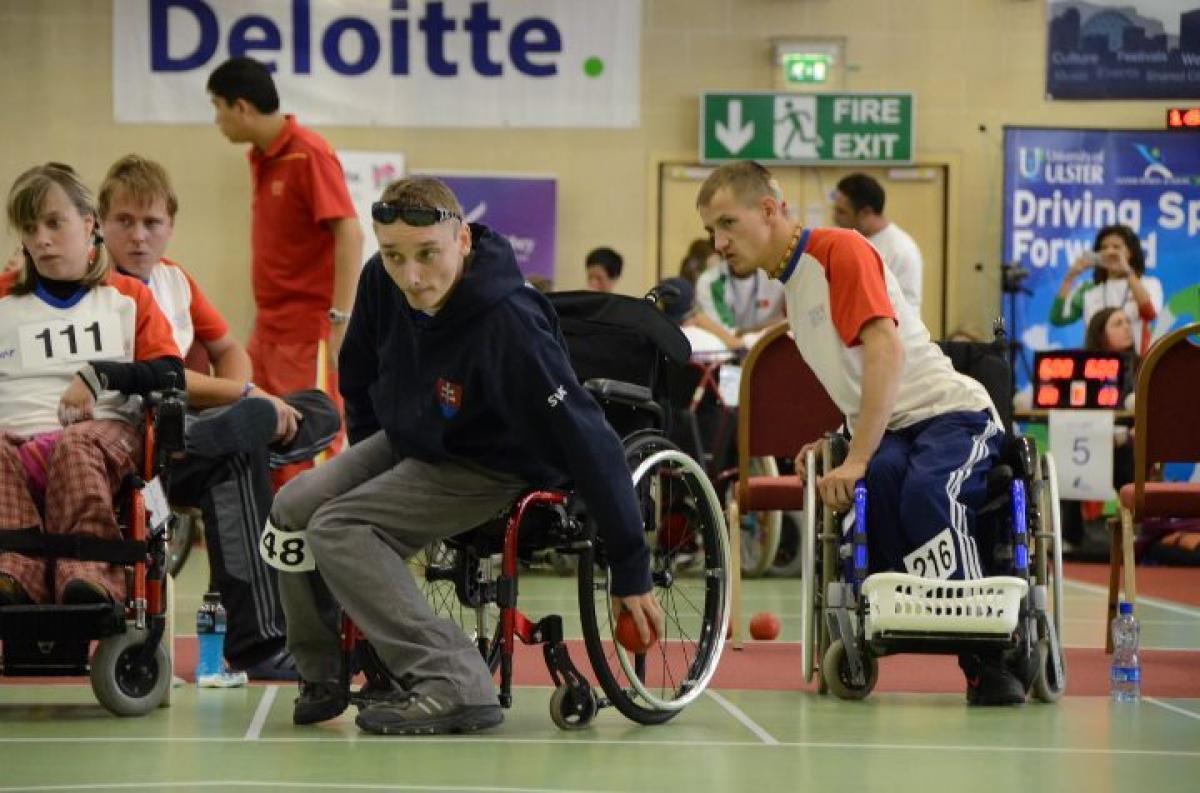 ⒸRobert Mezik
Slovakia's Robert Mezik has only been playing Boccia since 2006, after he finished his studies at the University of Economics in Bratislava, Slovakia.
The BC2 player came third at the 2011 Europa Cup in Hamar, Norway, which ensured him a spot at the London 2012 Paralympics. Though he is currently ranked 20th in the world, Mezik believes he has what it takes to win gold in London.
"I have been training for 12 hours per week," Mezik said. "I will start in many national and international competitions before the Paralympics."
Mezik's preparation for the Games includes physical and mental training, as well as massage.
Before the Games he will compete in five national competitions, the Czech Championships in May, Boccia Masters in Portugal and the Cheshire International in June.
David and Goliath battle
His toughest opponent going into the Games will be world number one, Nigel Murray of Great Britain, who he has never met before in competition.
"Nigel Murray is the best player in BC2," said Mezik. "I admire his equanimity in the match. Unfortunately, I have never played with him.
"Every player can be vanquished. I believe I can beat him in London. Every player is waiting for his time. I hope my time will come in London."
Both players have a similar style of play, though Murray is very strong at short distances.
"Nigel plays like me," said Mezik. "In this style of game you have to be perfect because every rival punishes your hesitation. He is very good at this. He can play all six balls perfectly. If I can play without any mistakes, I have a chance."
Rivals from the East
For Murray though, his toughest rivals may come from further afield.
"All the Asian countries have been emerging Boccia-playing countries over the past four to five years," said Murray. "Certainly Korea, who have always been on the scene, have improved their game.
"But the likes of Hong Kong, China, Thailand are all extremely good players."
The 47-year-old, affectionately known as Grandpa by his teammates, hopes that the British crowd will propel the home team to the podium.
"We want the home crowd to play a big part. We want them to be partisan," Murray said with a huge smile on his face. "We want them to give us that edge over our opponents and hopefully that will spur us on to medal success across all the classes."
Tickets for the London 2012 Paralympic Games will go back on sale on 21 May.
Related Images