Snowboard cross competition is fiercer than ever
Carl Murphy speaks about raised standards of riding ahead of Sochi 2014.
28 May 2013
Imagen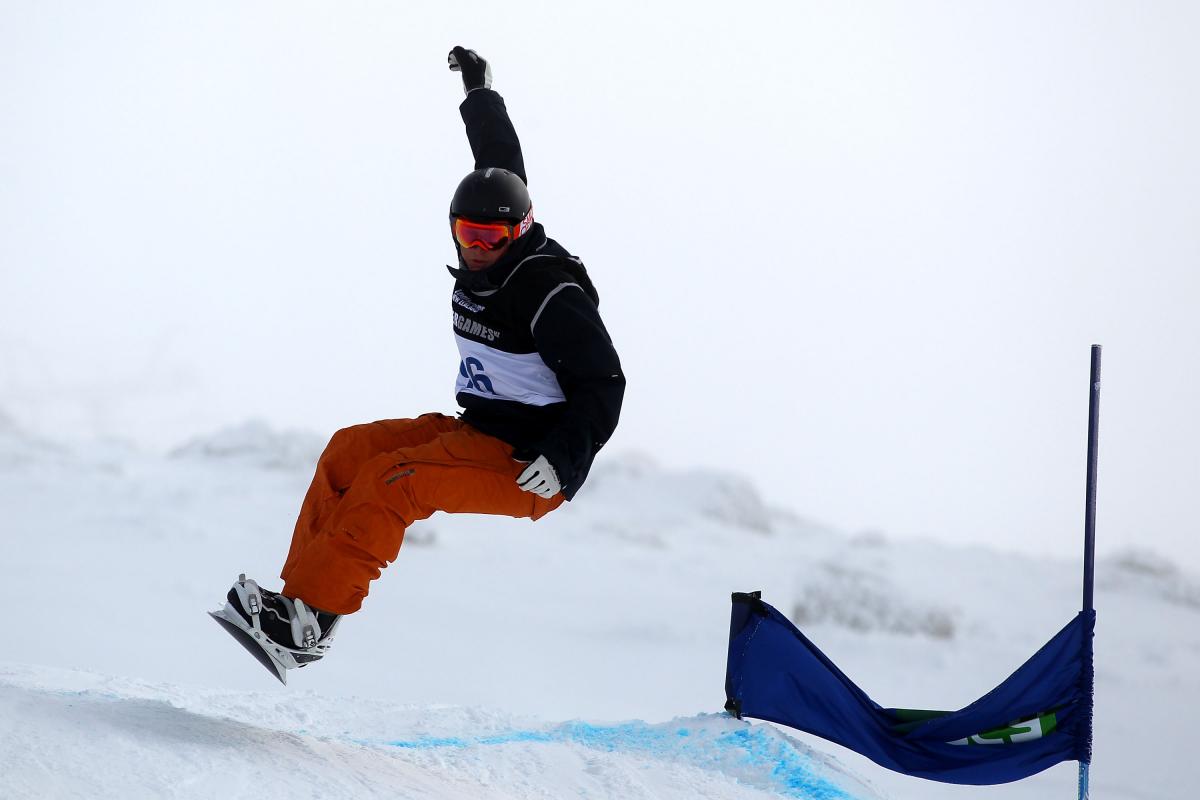 ⒸGetty Images
By Will Davies | For the IPC
"The level of riding has just gone crazy"
Snowboard will make its Paralympic Games debut at the Sochi 2014 Paralympic Winter Games and after its inaugural season as part of the International Paralympic Committee (IPC) programme, one of the sport's best says there's no holding back.
"The level of riding has just gone crazy," said New Zealand rider Carl Murphy.
"There used to be only a handful of riders at that top level. Now it's so close in the top 10 riders and they are all pushing hard to win in Sochi."
Murphy has been racing for six years and has seen a big increase in the number of competitors and the level of talent progressing through the sport.
The New Zealander said the berth snowboarding has been given at Sochi 2014 is a great reward for all of the effort many people and supporters have put into the sport and he's determined to continue their efforts to achieve success within his sport.
"The 2012-2013 season was our first season knowing we would be racing in the 2014 Paralympic Winter Games and this season was stepped up a lot from both myself and Snow Sports New Zealand.
"We tried to simulate approaches we will use leading into the 2014 Games and it was also very beneficial having such a great support network such as physiotherapists, sports psychologists and coaches tracking my progress."
Murphy was quick out of the gates last season in the snowboard cross lower limb impairment class, winning the first IPC-sanctioned snowboard event at Landgraaf, Netherlands in November 2012.
The man from Wanaka said it was a great way to get his campaign underway and it helped set him up for the best season of his career.
"It helped with my mental state of mind, knowing I was right up there and ready to give the other riders a run for their money," Murphy said.
"I also claimed my first World Cup win in Canada in March, which pushed my confidence up again."
The 2013 IPC alpine slalom World Cup begins again in August, with para-snowboard cross events taking place at Coronet Peak, New Zealand, an opportunity Murphy is looking forward to.
"It's great to showcase our sport in my home country to the world. I also love racing at home, although there is more pressure on the hometown favourite to win.
"But I always go out to win so I already have the expectation of myself. It also gives a lot of my supporters and sponsors the chance to be involved first hand, whether that is behind the scenes or cheering me on on the race course."
With the increase in resources and professionalism the sport is enjoying as part of the IPC programme, Murphy believes he has his work cut out for him if he is to stay at the forefront of para-snowboarding.
"Trying to keep one step ahead of the competition is key and to ensure I train hard and keep focused on what I want. It's also about setting goals and achieving them. I know where I want to be short term and long term.
"The off-season is pretty full on. Some people think it's just time off, but it is probably more full-on than when we are snowboarding. The typical week consists of strength and conditioning training, aerobic training, dynamic training, eating, sleeping and repeating this over and over again.
"I get one day off a week to relax and spend time with my wife and two-year-old, Oliver, who certainly keeps me busy."
Murphy also works part time as a draughtsman to help fund his snowboarding career and with no questions about his talent, dedication and commitment, he is building a strong case to achieve success when snowboarding makes its Paralympic Winter Games debut.
"I dream of that day every minute of every day. I am working my butt off to ensure I leave no stone unturned come 14th March 2014," he said.
"I am driven, focused and determined to succeed and have a great support network helping me to do this."