Sochi 2014 will be 'shop window' for wheelchair curling
British Curling are hoping the exposure from the Sochi 2014 Paralympics help further develop their programme.
19 Feb 2014
Imagen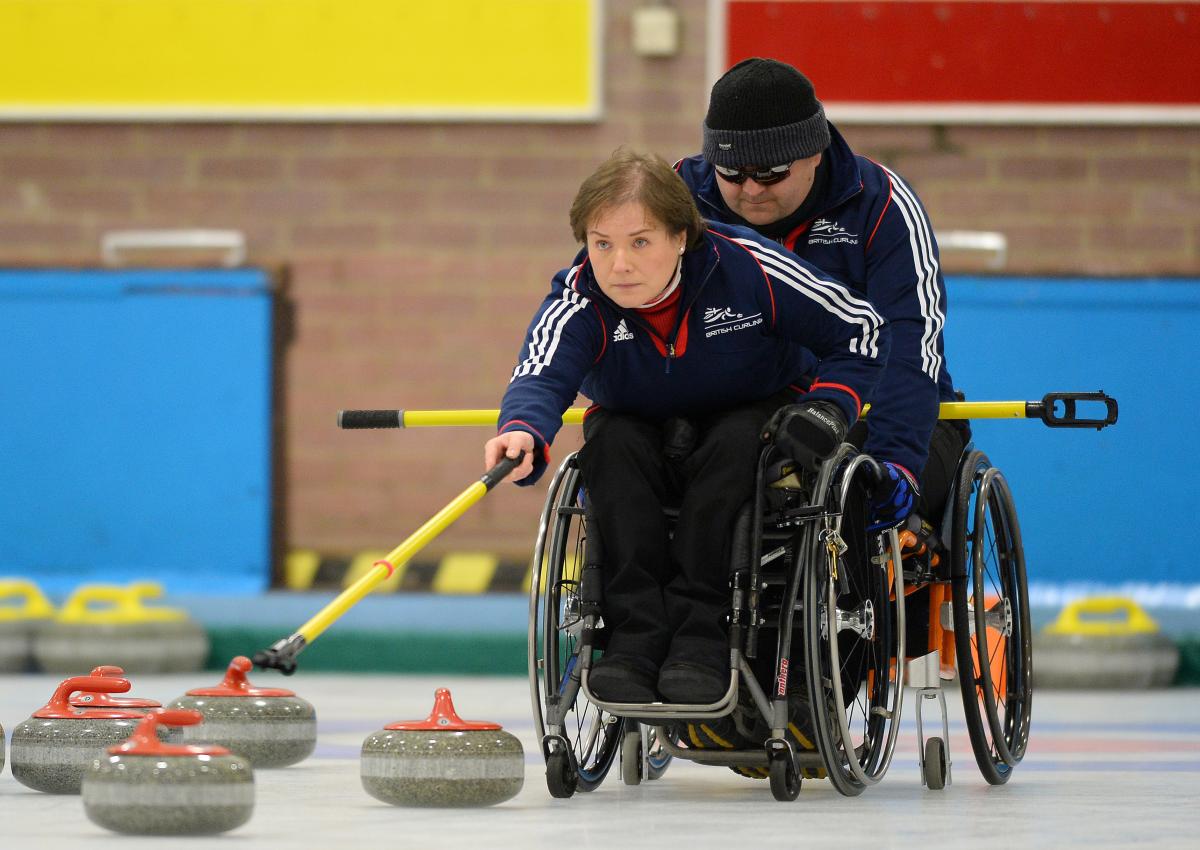 ⒸGetty Images
By Nate Williams | For the IPC
"The attitudes to disability sport and the media coverage has increased dramatically."
Targets in most sports are not just about medals. Sport governing bodies also have to think about developing for the future.
That is exactly why British Curling Performance Director Dave Crosbee believes the Sochi 2014 Paralympic Winter Games, which run from 7-16 March, can create a "shop window" for future wheelchair curlers.
Great Britain's wheelchair curling team won a silver medal at the inaugural Paralympic wheelchair curling tournament at the Torino 2006 Games, but after missing out on a podium finish at the Vancouver 2010 Games, British Curling restructured their development programme.
"We're like all Paralympic sports where statistically, participation rates are lower than Olympic sports but we are looking for new people all the time," said Crosbee.
"After Sochi, we will probably start looking at a specific talent identification programme ready for the next cycle.
"We really want to try and use the exposure we get from the Paralympics as a shop window for wheelchair curling so people can see it's a good activity, it's a very sociable game on the ice and it has many other benefits. We hope people will recognise that so we can draw more people into the sport."
Great Britain's Sochi 2014 team will be led by the experience of skip Aileen Neilson and lead Tom Killin, who played in the first two Paralympic tournaments for his country.
They will be joined by two newcomers in Robert McPherson and Gregor Ewan.
"If you look at the team, it's a significantly different entry from the team we had in Vancouver," said Crosbee. "We have some stalwarts like Aileen and Tom who were in Vancouver, but we have some fresh faces as well like Gregor.
"Gregor's stepped up massively from first being in the team in 2011 and he's become a strong regular in the team."
Neilson, who will be competing in her second Paralympics, believes the media interest in para-sport has improved tremendously and that will be crucial to the development of wheelchair curling.
"The attitudes to disability sport and the media coverage has increased dramatically," Neilson said. "It's huge news that Channel 4 are going to cover the Winter Paralympics and that will get the sport a higher profile and possibly bring more people to the sport."
Great Britain will be one of 10 wheelchair curling teams competing at Sochi 2014.
All 10 squads are the same teams that competed in Sochi at the 2013 World Wheelchair Curling Championships, at which Canada won their third world title.
Great Britain finished in sixth place after completing that tournament.
"All the teams are going out there to do their best and come home with a medal so it's not going to be easier than the Worlds," Neilson said.
"Any of these teams who are on their A-game could win a medal, so it's very hard to pick the teams that will go through to the playoffs."