Ukraine Faces Tall Task to Keep Football 7-a-Side Title
Taras Dutko and Volodymyr Antoniuk hope to make it three Paralympic golds in a row for Ukraine Football 7-a-Side at London 2012.
08 Aug 2012
Imagen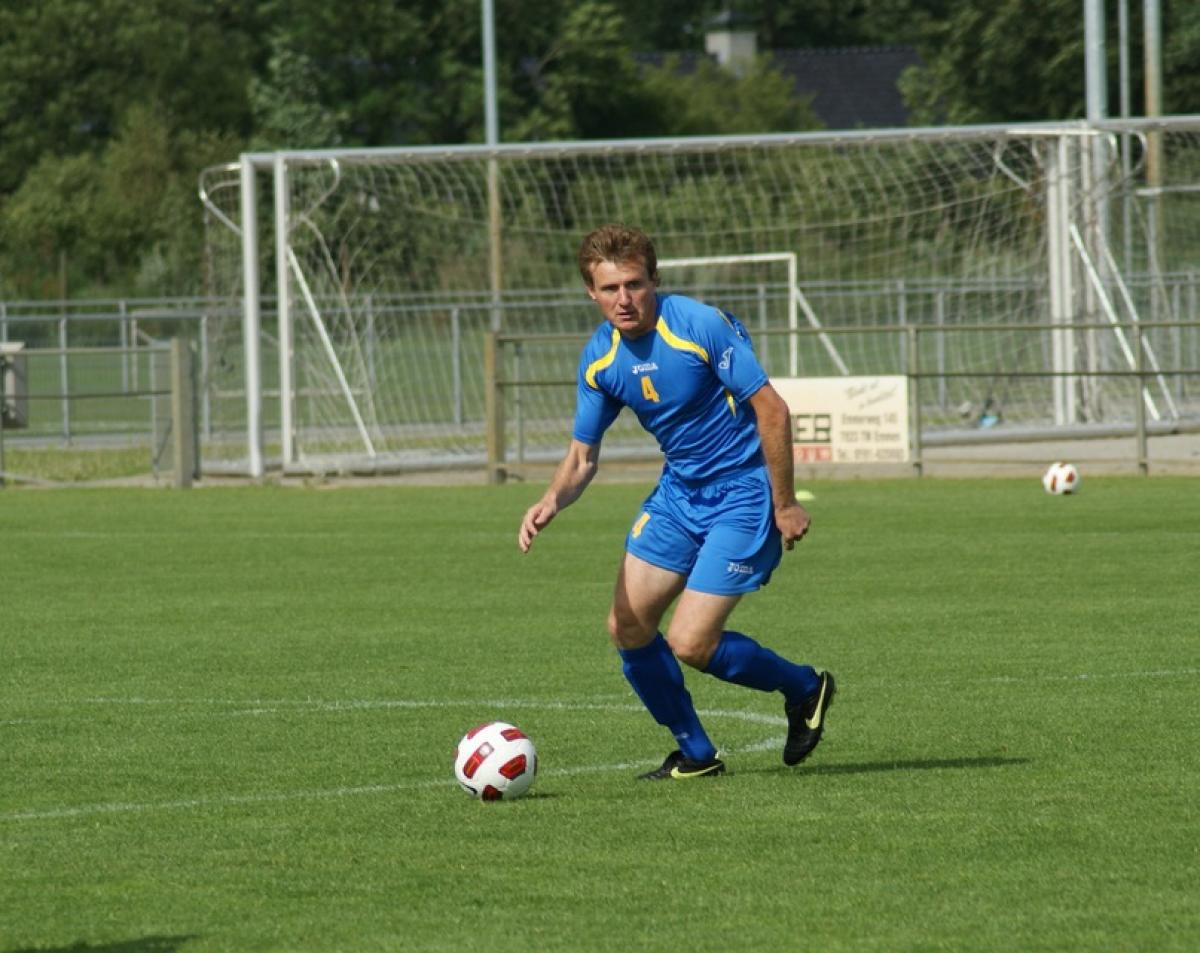 ⒸNPC Ukraine
By IPC
"That's a very good team, complete with very good players at all positions."
Ukraine has won gold in Football 7-a-Side at the last two Paralympic Games, but taking home the title in London this year may be the nation's toughest challenge yet.
With Russia and Iran both fielding some of their best teams ever in the sport, Ukrainian captain Volodymyr Antoniuk believes his team will have their hands full at the Riverbank Arena.
"Me and my teammates will struggle for the victory," Antoniuk said. "I am going to do everything to defend the title of Paralympic champion."
In the last 12 years, the lowest Ukraine has finished on the Paralympic podium was on the second step at the Sydney 2000 Games when they settled for silver.
But after finishing third at the most recent world championships in 2011, just behind Russia and Iran, several of the Ukrainians have expressed their nervousness for this year's big event.
"That's a very good team, complete with very good players at all positions," Antoniuk said of defending world champions Russia. "They are strong competitors in all the points – tactical, physical conditioning, technical. That will be very interesting game."
Returning veteran Taras Dutko, who is anxious to go up against a "young and ambitious" Iranian team, should give Antoniuk plenty of help on the pitch to boost Ukraine's chances of defending their gold.
Ukraine's Football 7-a-Side team receives full support from the National Sports Committee for the Disabled of Ukraine and is headed off to its final pre-Games training camp this week.
"It is the final stage of the preparation so everyone is very focused," Dutko said. "I expect very high competitiveness. All participating teams worked a lot and everyone wants to win. But we hope, and we will do our best to become Paralympic champions again."
Both Antoniuk and Dutko know the raised level of competition is good for the sport, though, and they are excited to see if they can live up to the elevated expectations on the pitch.
"Football 7-a-Side is a very dynamic and interesting kind of sport to watch," Antoniuk said. "Participants at London 2012 will play spectacular and highly competitive games which I am sure will inspire and excite all spectators."
Related Images