Imagen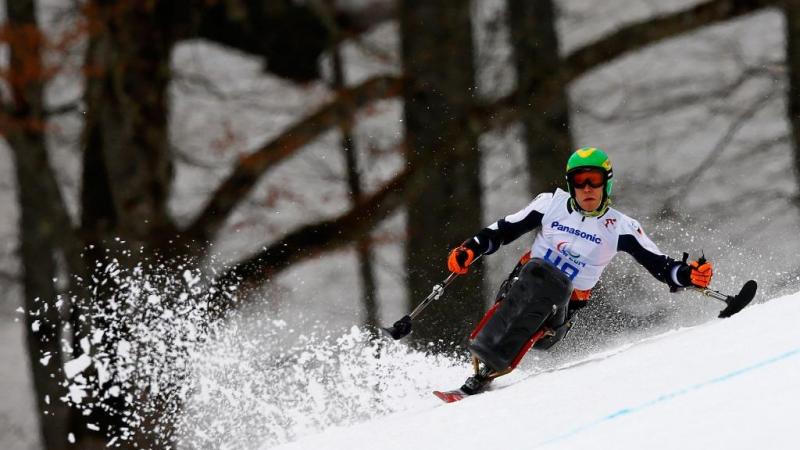 Georg Kreiter
Alpine Skiing
Four years after being paralysed in a motorcycle accident in 2002, Georg Kreiter took up Para alpine skiing and made his debut for Germany in 2009.
After just a couple of seasons skiing on the international circuit, in 2011-12 he broke into the men's sitting World Cup top ten. Kreiter stayed there in the following seasons before finishing a career high fifth in 2014-15.
He dropped back slightly in 2015-16, but still finished fourth in the giant slalom.
Determined to make-up for a disappointing Paralympic debut at Sochi 2014 where he crossed the finish line in just one event, Kreiter won double gold at the 2015 World Championships.
He did so in the face of tough opposition. Japan's multiple Paralympic and world medallists Takeshi Suzuki and Taiki Morii were both in Panorama aiming to put in their best performances on the world stage.
But it was Kreiter who emerged onto the top of the podium twice, equalling another improving skier in the form of New Zealand's Corey Peters. The pair will face each other once again at the 2017 World Para Alpine Skiing Championships in Tarvisio, Italy.
Photo Gallery
Imagen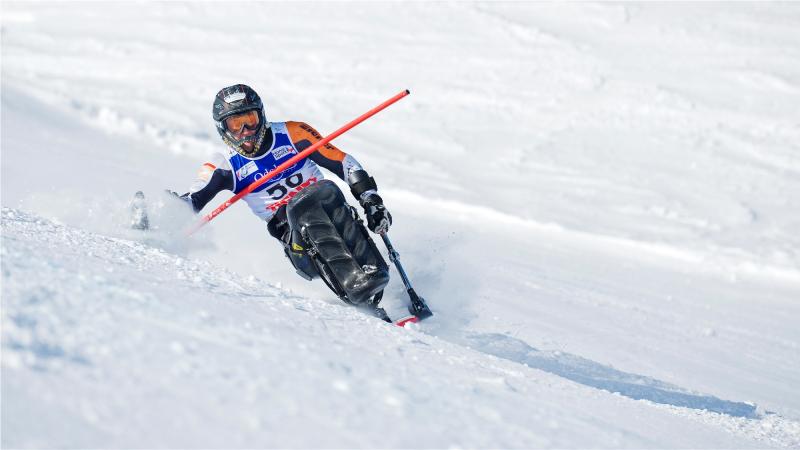 Results
2011 IPC Alpine Skiing World Championships (Sestriere, Italy)

| Event | Medal | Unit | Date | Rank |
| --- | --- | --- | --- | --- |
| Men's Slalom Sitting | | Final | 2011-01-20 | 9999 |
| Men's Giant Slalom Sitting | | Final | 2011-01-21 | 6 |
| Mixed Team Event VI/Sitting/Standing | | Final | 2011-01-23 | 2 |
IPC Alpine Skiing World Championships (La Molina, Spain)

| Event | Medal | Unit | Date | Rank |
| --- | --- | --- | --- | --- |
| Men's Downhill Sitting | | Race 1 | 2013-02-20 | 8 |
| Men's Super-G Sitting | | Race 1 | 2013-02-21 | 9 |
| Men's Slalom Sitting | | Race 1 | 2013-02-24 | 9999 |
| Men's Super-Combined Sitting | | Race 1 | 2013-02-25 | 9999 |
| Men's Giant Slalom Sitting | | Race 1 | 2013-02-26 | 7 |
2015 IPC Alpine Skiing World Championships Panorama (Panorama, Canada)

| Event | Medal | Unit | Date | Rank |
| --- | --- | --- | --- | --- |
| Men's Downhill Sitting | | Race 1 | 2015-03-04 | 8 |
| Men's Super-G Sitting | | Race 1 | 2015-03-05 | 6 |
| Men's Super-Combined Sitting | | Race 1 | 2015-03-07 | 1 |
| Men's Giant Slalom Sitting | | Race 1 | 2015-03-08 | 1 |
| Men's Slalom Sitting | | Race 1 | 2015-03-10 | 9999 |
2017 IPC Alpine skiing World Championships Tarvisio, ITA (Tarvisio, Italy)

| Event | Medal | Unit | Date | Rank |
| --- | --- | --- | --- | --- |
| Men's Downhill Sitting | | Race 1 | 2017-01-25 | 7 |
| Men's Super-G Sitting | | Race 1 | 2017-01-26 | 8 |
| Men's Super-Combined Sitting | | Race 1 | 2017-01-28 | 9999 |
| Men's Giant Slalom Sitting | | Race 1 | 2017-01-30 | 9999 |
| Men's Slalom Sitting | | Race 1 | 2017-01-31 | 9999 |