Imagen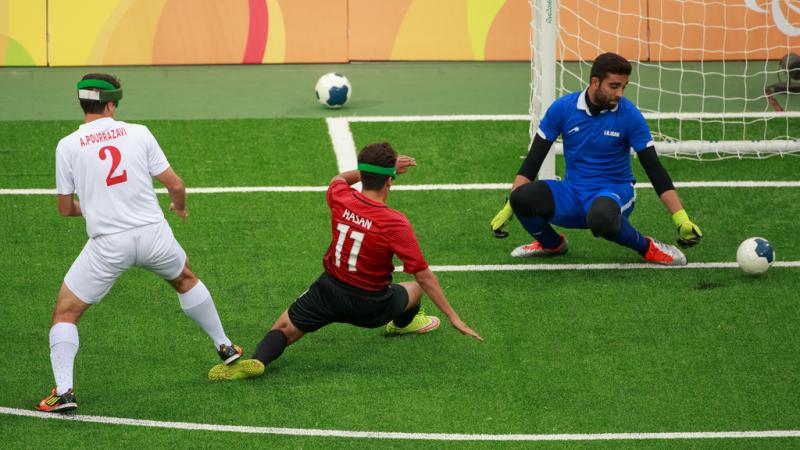 Hasan Satay
Blind Football
Turkey peformed below everyone's expectations at the 2018 World Championships in Madrid, Spain, finishing in 13th place.
Striker Hasan Satay´s goal-scoring power and the victory over hosts Spain in Group A were not enough to advance into the next round as the Turkish team lost to African champions Morocco and Worlds debutants Thailand.
Turkey then defeated France 4-1 and Costa Rica 7-0 to end in 13th position. Satay was included in the ´Team of the Tournament´ after delivering some top performances.
In 2017, Satay scored 11 goals for Turkey at the European Championships. Despite not being able to retain the continental title with his team, Satay proved how a prolific goal scorer he is, receiving the Top Goal Scorer award. He even scored seven! goals in Turkey's 9-2 victory over Georgia.
He also scored 39 goals for Izmir Contemporary Visual Impaired Sports Club in the Turkish Blind Football League.
Born in Kars, Satay began playing blind football in 2012 and made his debut for Turkey at the 2014 World Championships in Japan. The following year, he was selected to represent Turkey at the 2015 European Championships.
Satay scored his first goal for Turkey in their narrow defeat to England 2-1 in their last group stage match. He also scored in the penalty shootout of the semi-final against Spain, where Turkey won 2-0 on penalties and qualified for the final.
They went on to defeat Russia 1-0 to be crowned European champions for the first time in their history and qualify for the Rio 2016 Paralympic Games. Hasan puts down winning the biennial tournament as one of the best moments of his career:
"2015 was an amazing year for me. For the first time in my life, I scored for the Turkish National Team in an official competition. As a team, we managed to win the European Championships, which was such a wondering feeling and surprised a lot of people."
At the Rio 2016 Paralympic Games football 5-a-side competition, Turkey finished fifth and only lost to Brazil in the group stages.