Imagen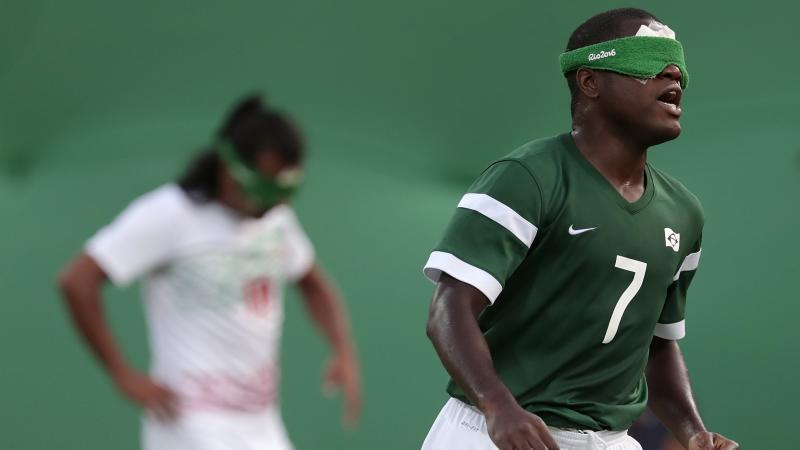 Jeferson Goncalves
Blind Football
Brazilian Jeferson da Conceicao Goncalves – better known as Jefinho - is one of the biggest stars in a country where football is more of a religion than a sport.
Jefinho was once again one of Brazil´s key players as the South American team stormed to their fifth World Championships trophy and third consecutive title.
Brazil ended top of Group D following a 6-1 win over Mali, 3-0 against England and 14-1 versus Costa Rica. They then defeated Colombia 3-0 in the quarter finals, 1-0 against China in the semi-finals and arch-rivals Argentina 2-0 in the final.
Jefinho had been fundamental also in Brazil´s success at their home Paralympic Games in Rio de Janeiro, in 2016, scoring three goals throughout including two outstanding ones against China in the semi-finals. He described them as the most important ones of his career.
With his help, Brazil remained the undisputed Paralympic champions on home soil.
He is recognised by the Brazilian public in the streets as a national star and has come a long way since playing football alone in the streets as a child outside his home in Candeias.
Born with glaucoma and completely blind by age seven, he began playing football at 10 and had his first call-up to Brazil's football 5-a-side national team in 2006. Soon after he was selected for both the Rio 2007 Parapan American Games and the Beijing 2008 Paralympic Games, winning gold at both events.
Along with the Brazilian team, he has continued to win titles, taking gold at the 2010 World Championships and 2011 Parapan American Games.
At London 2012, Jefinho, or the "Paralympic Pele" as he is sometimes known, also starred in the final, as Brazil beat France 2-0.
Once again, he was amongst the best players of the tournament at the 2014 World Championships as Brazil retained their world title with a win over arch rivals Argentina.
Brazil also retained their Parapan title in 2015 with yet another win over Argentina; Jefinho scored three goals during the competition.