Imagen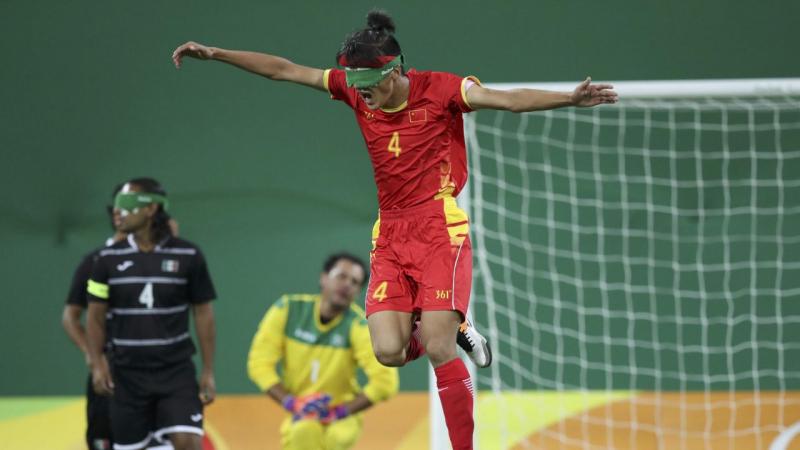 Jiansen Wei
Blind Football
In a country that is keen to develop their football success, the Chinese football 5-a-side team has become one of the strongest teams in the world. Wei Jiansen has been an integral part of the team for four years.
China´s star striker was included in the ´Team of the Tournament´ at the 2018 World Championships in Madrid, Spain, after leading his team to third place.
The Chinese team finished top of Group C after beating South Korea, Russia and Mexico. They then defeated African champions Morocco, lost to eventual world champions Brazil in the semi-finals and beat Russia in the bronze medal match.
Wei made his debut for China at the Asian Para Games in Incheon in 2014. He played the most minutes as an outfield player in the bronze medal game against Thailand to ensure that China won 1-0 and reached the podium.
Ten months later, Wei made his first appearance at the 2014 World Championship in Tokyo, where they finished fourth. The following year, he went on to achieve silver at the 2015 Asian Championships in Tokyo, Japan, and subsequently qualified for Rio 2016.
Wei scored his first goal in a Paralympic football 5-a-side competition as China triumphed over Mexico 2-0 in the group stages. However, Wei missed out on his first Paralympic medal as Argentina defeated China on penalties in the bronze medal game.
Following Rio 2016, Wei was selected as China's new captain and led his nation to win the 2017 Asian Championships for the fifth time.
In addition to his competency in defence, Wei is also an asset in attack, which he showed through his close dribbling and powerful shots towards goal at the continental event. He scored a total of five goals to claim the Top Goal Scorer award.