Imagen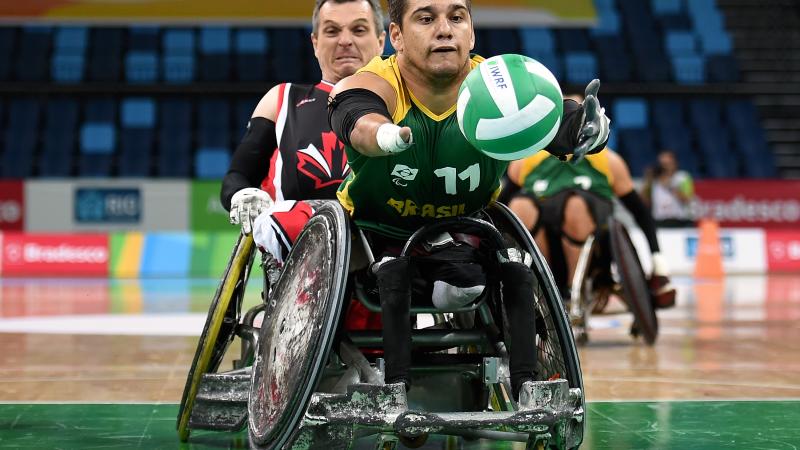 Julio Braz
Wheelchair Rugby
Despite the fact the host nation didn't win a match on home soil at Rio 2016, the Brazilian wheelchair rugby team unearthed a serious talent in Julio Braz.
The largely unknown Brazilians took a lot of teams by surprise on the world's biggest stage, matching it with both Australia and Canada in the pool phase.
Braz played alongside his idol in the sport, Australia's Ryley Batt, on the first day of the tournament and used it to inspire his teammates to an impressive first quarter of rugby.
Their closest match came in the seventh and eighth place playoff against France, where they were narrowly defeated, 59-54, with Braz once again one of the standouts.
A win for Brazil in that fixture would have elevated it to No.7 in the world and thrown it into contention of qualifying for the 2018 IWRF World Championships in Australia.
While that journey to the world's top 12 may take a little longer, Braz and Brazil overall showed enough promise at Rio 2016 to prove it won't be impossible.