Imagen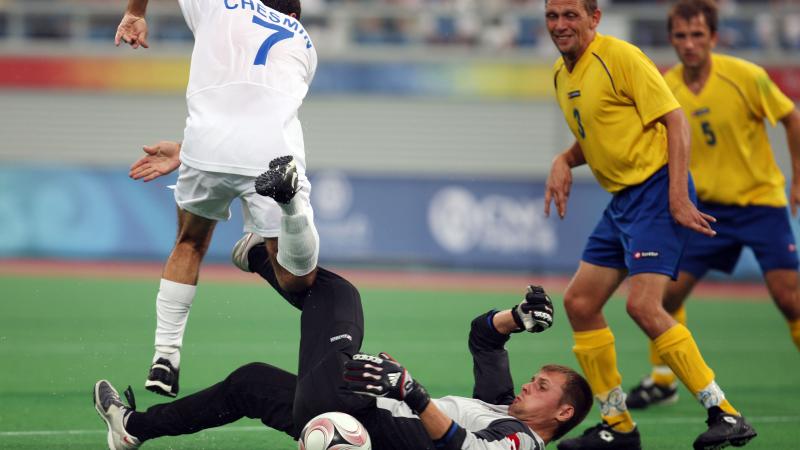 Kostyantyn Symashko
Football 7-a-side
Symashko is renowned as one of the world's best goalkeepers in football 7-a-side and is preparing for his third Paralympic Games in Rio.
On his Paralympic debut in 2008, he was part of the Ukrainian team that won gold with a 2:1 extra time win over rivals Russia. In five games he conceded just two goals.
At London 2012, he had to settle for silver as Russia took the Paralympic title.
He was at his brilliant best at the 2015 World Championships in Great Britain and helped Ukraine qualify for the final, partly due to a sensational save he made in the final minutes of the semi-final win against Brazil. Unfortunately his side were again beaten in the final by Russia, but he left the tournament having conceded just two goals.