Imagen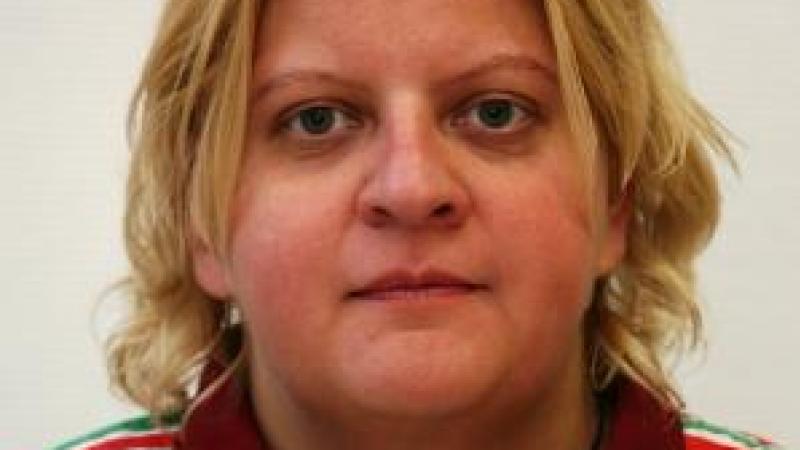 Krisztina David is no stranger to grit, determination and playing the waiting game.
Amid injuries and surgeries, the Hungarian has fought her way onto the pistol podiums. At the 2018 World Championships, David fell short of a medal in the P2 (women's 10m air pistol SH1).
But that did not deter David's confidence. At the World Cup later that year in Chateauroux, France, David came away with the bronze to keep her name among the top pistol shooters.
The Hungarian pistol specialist has battled through thick and thin.
Having made her international debut at the 2010 World Championships in Zagreb, Croatia, David spent the whole 2011 season competing with a shoulder injury which would see her require surgery that December.
In the years since, she has slowly been climbing the ranks in pistol events. In October 2013, she medalled for the first time at a major international Championships with a P2 (women's 10m air pistol SH1) bronze at the 2013 European Championships in Alicante, Spain.
In March 2014, the 38-year-old set a new P2 finals world record at a World Cup in Great Britain. She went onto to win her first World Championship medal that summer.
In 2015 her World Cup season looked in doubt as David underwent major heart surgery. However, she recovered in time, going on to compete at three competitions and securing a win in her favourite event, the P2, in Fort Benning, USA.
Despite not winning a medal at the Rio 2016 Paralympic Games, David reached her best performance in P2 with a fifth-place finish.
The biggest threat to David's success remains Iran's Sareh Javanmardi, who left Brazil with two Paralympic golds.
Results
2010 IPC Shooting World Championships (Zagreb, Croatia)

| Event | Medal | Unit | Date | Rank |
| --- | --- | --- | --- | --- |
| Women's 10m Air Pistol SH1 | | Qualification | 2010-07-22 | 8 |
2014 IPC Shooting World Championships (Suhl, Germany)

| Event | Medal | Unit | Date | Rank |
| --- | --- | --- | --- | --- |
| Women's 10m Air Pistol SH1 | | Qualification | 2014-07-20 | 3 |
| Women's 10m Air Pistol SH1 | | Final | 2014-07-20 | 2 |
| Mixed 25m Pistol SH1 | | Qualification | 2014-07-22 | 28 |
| Mixed 50m Pistol SH1 | | Qualification | 2014-07-24 | 18 |
Cheongju 2018 World Shooting Para Sport Championships (Cheongju, South Korea)

| Event | Medal | Unit | Date | Rank |
| --- | --- | --- | --- | --- |
| P4 - Mixed 50m Pistol SH1 | | Qualification | 2018-05-05 | 26 |
| P3 - Mixed 25m Pistol SH1 | | Qualification | 2018-05-05 | 21 |
| P2 - Women's 10m Air Pistol SH1 | | Final | 2018-05-05 | 4 |
| P2 - Women's 10m Air Pistol SH1 | | Qualification | 2018-05-05 | 7 |
Sydney 2019 World Shooting Para Sport Championships (Sydney, Australia)

| Event | Medal | Unit | Date | Rank |
| --- | --- | --- | --- | --- |
| P3 - Mixed 25m Pistol SH1 | | Qualification | 2019-10-12 | 29 |
| P4 - Mixed 50m Pistol SH1 | | Qualification | 2019-10-15 | 26 |
| P2 - Women's 10m Air Pistol SH1 | | Qualification | 2019-10-17 | 6 |
| P2 - Women's 10m Air Pistol SH1 | | Final | 2019-10-17 | 5 |
| P6 - 10m Air Pistol Mixed Team SH1 | | Qualification | 2019-10-17 | 4 |
| P6 - 10m Air Pistol Mixed Team SH1 | | Final | 2019-10-17 | 5 |